What We're Reading: A Hoarder's Daughter's Memoir
This week's book takes a gripping look at what it's like to grow up as the daughter of a compulsive hoarder.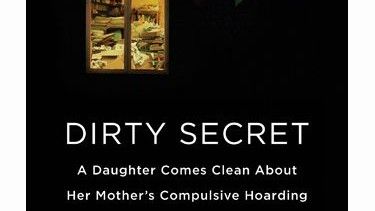 (Image credit: Courtesy of Gallery Books)
A&E's hit show Hoarders has brought to light a fascinating — and simultaneously terrifying — disorder, compulsive hoarding. Even if you haven't seen the show, you've seen those photos of old homes filled with nearly impenetrable jungles of old papers, books, broken electronics, even garbage. It's jarring, and you can't look away; you also can't help but thank your lucky stars that you're not like that, and that your parents and grandparents aren't, either. But what if they were? A new memoir tells just what it's like to grow up as the child of a hoarder.
Dirty Secret: A Daughter Comes Clean About Her Mother's Compulsive Hoarding

Author: Jessie Sholl, a creative writing professor and essayist

Genre: It-could-happen-to-you true story

What Happens: When Sholl's mother is diagnosed with cancer, she must return to her childhood home to help her get everything in order — not so simple a task when her mother is a compulsive hoarder. Scholl delves into her childhood, describing what it was like to grow up depending on someone so extremely disorganized, as well as the fear she's always held that if her mother suffers from such a severe psychological problem, what might be in store for Sholl herself?

Why Read It: Sure, there's the gawker-factor, but beyond that, this tome explores what it really means to be a good daughter, even when that's easier said than done.

Details: Gallery Books, December 28, $15.00
Anna Maltby is an award-winning journalist and editor and was most recently the executive editor of Elemental, Medium's in-house health and wellness publication. She was previously the deputy editor at Real Simple magazine and a deputy editor at Refinery29, and also held staff positions at Men's Health, Marie Claire, SELF, Fit Pregnancy, Natural Health and Condé Nast Traveler. Her writing has appeared in such outlets as The Wall Street Journal, Cosmopolitan, Glamour, O, Family Circle, Fitness, Redbook, Vogue.com, TeenVogue.com, MensJournal.com, CondeNastTraveler.com, FastCompany.com_ _and Brides.com. She received her BSJ and MSJ from the Medill School of Journalism at Northwestern University. Anna is also an American Council on Exercise–certified personal trainer and functional training specialist, a certified prenatal and postnatal exercise specialist, and a certified mat Pilates teacher. She lives in Brooklyn with her husband, two children, and two tuxedo cats.