All the Best Blake Lively Movies, Ranked
Green Lantern gets a bump for introducing her to Ryan Reynolds.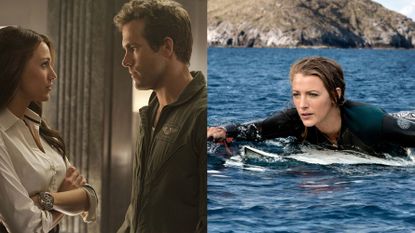 (Image credit: Sony)
Marie Claire Newsletter
Celebrity news, beauty, fashion advice, and fascinating features, delivered straight to your inbox!
Thank you for signing up to Marie Claire. You will receive a verification email shortly.
There was a problem. Please refresh the page and try again.
Thanks to her immensely popular and culturally iconic hit show Gossip Girl, Blake Lively is known to many fans as a TV star. There is, to be clear, nothing wrong with being a TV star. TV is great. TV is arguably in its golden age. But, to categorize Blake Lively as a TV actress is actually pretty inaccurate. Fun fact: Gossip Girl is the only time she's done TV at all (unless you count a few turns as host of Saturday Night Live). Really, Blake's true focus has always been on the big screen. She's spent the last decade-and-a-half or so building an impressively eclectic résumé as a film actress—a movie star, if you will.
Of course, you don't build what can be described as an "eclectic" résumé without taking risks, and taking risks inevitably means a few misses. Here's a guide to all of Blake's most important movies, ranked.
13. 'Hick'
Release date: May 11, 2012
Starring: Chloë Grace Moretz, Eddie Redmayne, Blake Lively, Ray McKinnon, Rory Culkin, Juliette Lewis, and Alec Baldwin
Blake's part: This movie—which has an impressively-low 5 percent fresh on Rotten Tomatoes—follows a teenage girl, played by Chloë Grace Moretz, who runs away from her alcoholic, abusive parents and ends up entangled with, among others, a cocaine-addicted drifter played by none other than Blake Lively. This comes from what I think of as Blake's "edgy" period (which includes The Town and Savages, too) and is the worst of her gritty character projects.
12. 'All I See Is You'
Release date: October 27, 2017
Starring: Blake Lively, Jason Clarke, Ahna O'Reilly, Yvonne Strahovski, Wes Chatham, and Danny Huston
Blake's part: In this one, Blake plays the lead character, a blind woman who after regaining her sight starts to see her life, marriage, and husband differently—both literally and figuratively. It's a good enough premise, but the execution is just fine.
11. 'Accepted'
Release date: August 18, 2006
Starring: Justin Long, Blake Lively, Anthony Heald, Jonah Hill, and Lewis Black
Blake's part: This comedy is about a high school student (Justin Long) with terrible grades and great forgery skills who decides to start his own fake college. Blake plays the pretty girl love interest, which, you know, meh.
10. 'Savages'
Release date: July 6, 2012
Starring: Taylor Kitsch, Blake Lively, Aaron Johnson, John Travolta, Benicio del Toro, and Salma Hayek
Blake's part: Another entry in Blake's edgy period, this Oliver Stone-directed film cast her as Ophelia "O" Sage, a young woman in an open relationship with two drug dealers. The movie got mixed reviews and features a strange twist ending.
9. 'Green Lantern'
Release date: June 17, 2011
Starring: Ryan Reynolds, Blake Lively, Peter Sarsgaard, Mark Strong, Angela Bassett, and Tim Robbins
Blake's part: Blake plays Carol Ferris, the long-time love interest of Hal Jordan, a.k.a. the Green Lantern. This movie was pretty much universally panned, but it's also how real-life wife-and-husband Blake and Ryan Reynolds met and fell in love, so it gets a pass.
8. 'The Age of Adaline'
Release date: April 24, 2015
Starring: Blake Lively, Michiel Huisman, Kathy Baker, Harrison Ford, and Ellen Burstyn
Blake's part: An immortal lady named Adaline, who mysteriously stops aging when she's 29 and stays that way for about 80 years. Adaline avoids love and relationships because, well, obvious reasons, but she happens to fall in love with a hot philanthropist (played by Michiel Huisman, a.k.a. the second Daario Naharis on Game of Thrones). Things get awkward when she meets Daario's dad (played by Harrison Ford) and realizes he's a guy she was in love with in the past and that he recognizes her because she's the same person and he has eyes.
7. 'Sisterhood of the Traveling Pants 2'
Release date: August 6, 2008
Starring: Amber Tamblyn, America Ferrera, Blake Lively, and Alexis Bledel
Blake's part: Bridget Vreeland, the athletic superstar of the Sisterhood. More on this character, below.
6. 'Elvis and Anabelle'
Release date: March 10, 2007
Starring: Blake Lively, Max Minghella, Joe Mantegna, Mary Steenburgen, and Keith Carradine
Blake's part: A small town beauty queen who dies and is magically revived by her quirky mortician. The two go on a road trip, because why not, right? The description is admittedly weird, but the movie is whimsical and funny in an offbeat way.
5. 'The Private Lives of Pippa Lee'
Release date: November 27, 2009
Starring: Robin Wright, Alan Arkin, Maria Bello, Monica Bellucci, Blake Lively, Julianne Moore, Keanu Reeves, Winona Ryder, Tim Guinee, Robin Weigert, Ryan McDonald, Zoe Kazan, and Mike Binder
Blake's part: Blake plays the younger version of Robin Wright, the titular Pippa Lee. The movie is told in flashbacks of the tumultuous life of Pippa, a woman who seems to have the perfect life.
4. 'The Shallows'
Release date: June 24, 2016
Starring: Blake Lively and a scary AF CGI shark
Blake's part: This movie more than maybe any other proved that Blake has the presence and talent to carry a film. We know, because she is pretty much the only person on screen in The Shallows, in which she plays a surfer who is terrorized by a weirdly persistent shark.
3. 'A Simple Favor'
Release date: September 14, 2018
Starring: Anna Kendrick, Blake Lively, Henry Golding, and Andrew Rannells
Blake's part: Blake plays Emily Nelson, a woman who goes mysteriously missing. Blake went all out promoting this film, going so far as deleting all social media and unfollowing everyone, including her husband, Ryan Reynolds, to get people interested in the movie.
2. 'The Town'
Release date: September 17, 2010
Starring: Ben Affleck, Rebecca Hall, Jon Hamm, Jeremy Renner, Blake Lively, Titus Welliver, Pete Postlethwaite, and Chris Cooper
Blake's part: This is by far the most successful of Blake's edgy trifecta. She plays Kris, the ex-girlfriend of Ben Affleck's Doug, who gets her heart broken and turns in Doug's gang of bank robbers. You know, as you do.
1. 'Sisterhood of the Traveling Pants'
Release date: June 1, 2005
Starring: Alexis Bledel, America Ferrera, Blake Lively, and Amber Tamblyn
Blake's part: Bridget Vreeland, the soccer-playing member of the Sisterhood. Is this the best movie Blake Lively has ever been in? No. Is it the best showcase of her talents as an actress? No. But what Sisterhood of the Traveling Pants lacks in prestige and complexity, it makes up for in making you feel freaking fantastic every time you watch it.
Celebrity news, beauty, fashion advice, and fascinating features, delivered straight to your inbox!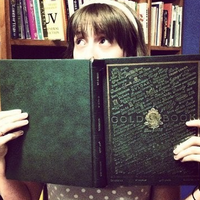 Kayleigh Roberts is a freelance writer and editor with more than 10 years of professional experience. Her byline has appeared in Marie Claire, Cosmopolitan, ELLE, Harper's Bazaar, The Atlantic, Allure, Entertainment Weekly, MTV, Bustle, Refinery29, Girls' Life Magazine, Just Jared, and Tiger Beat, among other publications. She's a graduate of the Medill School of Journalism at Northwestern University.