All the Best Blake Lively Movies, Ranked
Green Lantern gets a bump for introducing her to Ryan Reynolds.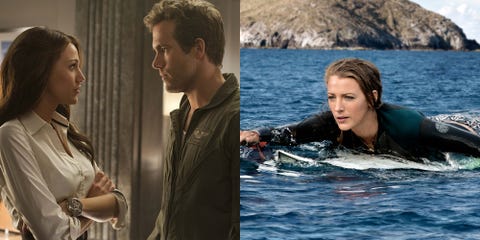 Thanks to her immensely popular and culturally iconic hit show Gossip Girl, Blake Lively is known to many fans as a TV star. There is, to be clear, nothing wrong with being a TV star. TV is great. TV is arguably in its golden age. But, to categorize Blake Lively as a TV actress is actually pretty inaccurate. Fun fact: Gossip Girl is the only time she's done TV at all (unless you count a few turns as host of Saturday Night Live). Really, Blake's true focus has always been on the big screen. She's spent the last decade-and-a-half or so building an impressively eclectic résumé as a film actress—a movie star, if you will.
Of course, you don't build what can be described as an "eclectic" résumé without taking risks, and taking risks inevitably means a few misses. Here's a guide to all of Blake's most important movies, ranked.
This content is created and maintained by a third party, and imported onto this page to help users provide their email addresses. You may be able to find more information about this and similar content at piano.io