The Best New Podcasts of 2019
Line these up for your upcoming commute.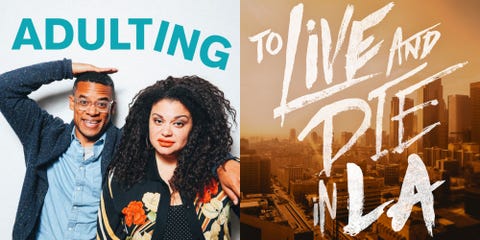 In 2019, it feels like everyone, their mother, and their second cousin's ex-boyfriend has a podcast. So which ones are actually worth a listen? We made it easy for you, rounding up the best podcasts of 2019 once and for all. For this list, we picked either brand-new podcasts, or singled out an already existing podcast with an amazing new 2019 episode (or episodes!). You'll find a little bit of everything on this list—from brand-new voices to true crime terrors, from political discourse to sex chronicles you won't believe. Trust us, you'll want to add these podcasts to your playlist.
This content is created and maintained by a third party, and imported onto this page to help users provide their email addresses. You may be able to find more information about this and similar content at piano.io