Anti-Racist Books for Children and Teenagers' Bookshelves
It's never too early to start the conversation.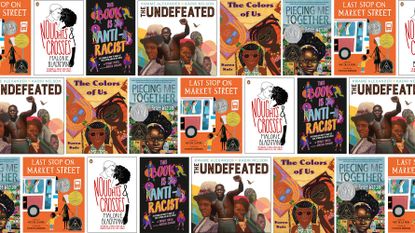 (Image credit: Marie Claire)
All right, the secret's out: I'm not a parent. Instead, I'm someone who had her head stuck in a book before she could even talk. (My mom can attest to this.) If there's one thing I wish I'd had more of on my childhood bookshelf, it's books that discuss race (opens in new tab). There is no "set age" a child learns how to be anti-racist (opens in new tab) and how to stand up for what they believe in. Instead, children and teenagers learn from those around them—from friends, family, and any kind of media they can get their hands on. (opens in new tab)
It's so important to educate ourselves (and the future people of this country) about race and allyship with the goal of creating a better world for us all. It won't happen overnight, but if we continue to support Black-owned businesses (opens in new tab), call for justice wherever racial injustice strikes (opens in new tab), and educate ourselves (opens in new tab) with the proper tools, we can get there. And there's no better time to educate yourself and others than right now. Ahead, here are ten books for children and teenagers that you can pick up and read to your own family or give as a gift. (If you're looking to educate yourself and your family further, have a movie night and watch one of these Black history documentaries (opens in new tab).)
Bianca Rodriguez is the Fashion & Luxury Commerce Manager at Hearst Magazines, covering fashion, beauty, and more for Cosmopolitan, Elle, Esquire, Harper's BAZAAR, and Town & Country. She likes lounging about with a good book and thinks a closet without platform sneakers is a travesty.