The 16 Best BookTok Books You Should Pick Up Immediately
Bring your FYP to your TBR.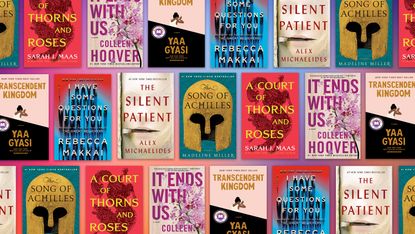 (Image credit: Future)
Marie Claire Newsletter
Celebrity news, beauty, fashion advice, and fascinating features, delivered straight to your inbox!
Thank you for signing up to Marie Claire. You will receive a verification email shortly.
There was a problem. Please refresh the page and try again.
Maybe it's the Gen Z in me, but I am obsessed with TikTok. Sure, my obsession can be a little much at times, but the app has provided me with a wealth of knowledge about the things I care about. From makeup artists' hacks to emerging fashion trends, my curated FYP constantly exposes me to products and ideas I quickly incorporate into my life. One prime example: BookTok. In case you didn't know, BookTok, short for "Book TikTok," is the space on TikTok where people post their latest reads, book reviews, reactions, fanart, theories, and bookish memes. It's basically the biggest virtual book club in the world, where you can find recommendations for anything that suits your fancy.
The books that blow up on TikTok aren't just new releases. In fact, the platform has contributed to the renewed success of plenty of titles released years ago. For example, Madeline Miller's The Song of Achilles, which was first published in 2012 with a print run of 20,000 copies, has since sold 2 million copies after going viral on BookTok. And if you're still not convinced of the power of BookTok, the platform has helped authors sell 20 million printed books in 2021, with those sales up another 50 percent in 2022, according to The New York Times. It's safe to say that no other social media platform has had this kind of effect on the publishing industry, and it's mainly due to the kind of videos people post. Nowhere else will you find people jumping, screaming, crying, or even throwing a copy across a room in a book review.
BookTok isn't just concentrated on just one genre, either. Sure, you may find plenty of recommendations for romance, fantasy, or erotic novels, but fiction, thriller, mystery, and science-fiction titles have all earned coveted spots in the BookTok realm. And because I'm so deeply invested in BookTok, I've rounded up the most popular books on TikTok in those genres to add to your reading list. From heartwrenching stories like A Little Life by Hanya Yanagihara to fantasy mega-hits like Sarah J. Maas' A Court of Thorns and Roses, these are the books on TikTok readers can't put down.
'A Court of Thorns and Roses' by Sarah J. Maas
Genre: Fantasy
If you have even just a toe dipped into the BookTok waters, I'm willing to wager you've heard about this series. Filled with fan theories, character art, and memes, the hashtag #acotar has over 6 billion views and counting. As someone who's personally read this series cover-to-cover at least four times, I may be a little biased, but this fantasy series is crazy good. The first book of four, A Court of Thorns and Roses follows 19-year-old Feyre, who's left to provide for her family after they've lost their fortune. After hunting a faerie disguised as a wolf, a creature demands retribution from Feyre for the death of his kind, and she begrudgingly agrees to live with the creature, Tamlin, as payment. Feelings between the two develop, and Feyre begins to uncover the looming trouble in the faerie land. If you needed another reason to start this series besides its massive popularity, it's currently being adapted for Hulu, with Outlander's Ron Moore as showrunner.
'The Song of Achilles' by Madeline Miller
Genre: Fiction
TikToker Chris Olsen succinctly summed up all of our feelings while reading this mythological retelling. "I have never felt so much emotional pain in my life," he says through sobs. So be warned: This book may cue the waterworks (it certainly did for me). In this re-rendering of the Trojan War, a young, awkward prince named Patroclus is exiled from his homeland and soon befriends the warrior Achilles. While training under the centaur Chiron, the two develop an even deeper relationship while growing up to become skilled in war, fighting, and medicine. Then suddenly war erupts in Troy, and while Achilles sees it as his path to gaining legendary status and fame, Patroclus, torn between fear and love for his friend, is forced to follow behind Achilles knowing the Fates are at work.
'It Ends With Us' by Colleen Hoover
Genre: Romance
Although she's been publishing books since the early 2010s, Colleen Hoover and her books, especially It Ends With Us, have experienced a huge boom on TikTok. The title has garnered a whopping 2.6 million views on the app and now has a film adaptation in the works, with Blake Lively set to star as the lead. The novel follows Lily, a twenty-something-year-old woman who has finally found success in her new life in Boston. Then she meets Ryle, a hot neurosurgeon with a "no dating" rule and a soft spot for Lily. Of course, the two end up breaking Ryle's rule when sparks inevitably fly, but Lily can't stop thinking about her first love, Atlas, who suddenly crops back up in her life. This romance is far from a sweet read and has plenty of toxicity and mentions of abuse, but TikTok is obsessed.
'The Seven Husbands of Evelyn Hugo' by Taylor Jenkins Reid
Genre: Historical fiction
Taylor Jenkins Reid has an uncanny ability to drop you right into the settings of her books and in this one, readers are taken for a ride through Old Hollywood. Obviously the star of the story, Evelyn Hugo is a Hollywood icon now ready to tell her glamorous life story. She handpicks unknown magazine writer Monique Grant to serve as her scribe and Monique jumps at the opportunity to jumpstart her career. In Evelyn's apartment, Monique listens to Evelyn's entire life story, from when she started her career in show business in the 1950s to when she decided to leave the industry in the '80s, with details of her seven marriages thrown in between. At first, Monique thought this job was a random fluke, but soon she starts to wonder if she's more deeply connected to the Hollywood icon than she thought. You may think this book is about Evelyn's husbands, but the real spotlight shines on Evelyn and all of her complexities
'The Silent Patient' by Alex Michaelides
Genre: Thriller
A quick scroll through #thesilentpatient on TikTok and you'll find lots of readers with shocked expressions and hands covering their mouths. Of course, we won't tell you why readers are losing their minds over this book, but just know that there is a twist you won't see coming. Perfect for mystery and thriller lovers, the "silent patient" is Alicia Berenson, a famous painter married to a well-known fashion photographer who seemingly has a perfect life. Then, out of the blue, Alicia shoots her husband in the face five times and doesn't speak another word. After getting sent to a criminal ward, psychotherapist Theo Faber is obsessed with getting Alicia to talk and uncovering her story. Full of twists and turns, it's easy to see why readers call this book "unputdownable."
'Red, White, and Royal Blue' by Casey McQuiston
Genre: Rom-com
If this title seems familiar, that's because it probably is. The book has gotten the Hollywood treatment with a film adaptation soon to be streaming on Amazon Prime Video, no doubt partially thanks to the book's huge popularity on TikTok. While the general discourse is a bit polarizing (you either love it or hate it), fans of Red, White, and Royal Blue adore it for its sugary-sweet romance and spice. It follows longtime rivals First Son Alex Claremont-Diaz and Prince Henry who cause a stir in the White House and British Royal Family after photos of a tense confrontation between the two leaks. Hoping to patch public opinion up, Alex and Henry put on a fake friendship for the media, and I'm sure you can guess what happens next.
'Fourth Wing' by Rebecca Yarros
Genre: Fantasy
As someone obsessed with fantasy books, my FYP page has been covered in reviews of Fourth Wing for the last four weeks. And after having read the book myself, I get what all of the hype was about. Think of this book as a cross between Harry Potter, Game of Thrones, and Divergent with twenty-year-old Violet Sorrengail as our heroine. Violet dreamed of becoming a scribe, but as the daughter of the commanding general, her mother has other plans. Instead, Violet is now entering school to become a dragon rider, her country's most elite warriors who literally ride dragons. Unlucky for Violet, she's one of the smallest in her cadet class and has a brittle, weak body, meaning every day is a near-brush with death. At this school where you either graduate or die, Violet has to do what she can to survive. Fantasy-romance lovers, this one's for you.
'Mexican Gothic' by Silvia Moreno-Garcia
Genre: Horror
Making the rounds on Horror Booktok is Mexican Gothic, a slow-burn with a twist on the traditional haunted house story. Our main character is Noemí Taboada, a glamorous debutante who rushes to her cousin's side in the Mexican countryside after she received a frantic letter from her. As Noemí roams the High Place estate, she uncovers the new husband of her cousin has a dark family past, with nearly every family member having stories of violence and madness themselves. If you think this story is creepy right off the bat, wait until you reach the last 50 pages. Get your hands on this pick before it comes to the small screen on Hulu.
'Verity' by Colleen Hoover
Genre: Thriller
I know what you're thinking. Two Colleen Hoover books? But yes, both books blew up on TikTok, but for different reasons. Verity is unlike anything else in Hoover's wheelhouse and is absolutely a must-read if you prefer thrillers over romance. It follows struggling writer Lowen who's just been offered a job that could change her career. Jeremy Crawford, husband of bestselling author Verity Crawford, has hired her to finish the series his injured wife is no longer able to. While living at the Crawford home, Lowen uncovers one of Verity's unfinished manuscripts, which reveals horrifying details about her and her family. As her feelings for Jeremy grow, Lowen has to decide whether to share the manuscript with Jeremy or keep it to herself, as both could have devastating consequences. The ending of this tense thriller has sparked quite the debate on TikTok as you're left to decide whether you're team letter or team manuscript (IYKYK).
'I Have Some Questions for You' by Rebecca Makkai
Genre: Mystery
Successful film professor and podcaster Bodie Kane is content leaving her past behind her. There's a family tragedy, a miserable four years at a boarding school, and the murder of her roommate Thalia during her senior year. Bodie's past comes creeping in, however, when she's offered to teach a course at her old school. With her past all around her again, she begins to wonder if the conviction of the school's athletic trainer was a rushed job. As Bodie dives deeper into this rabbit hole of a case, she realizes she may have had something to do with the murder after all. Pick this one up if you're a fan of true crime podcasts.
'I'm Glad My Mom Died' by Jennette McCurdy
Genre: Memoir
In my time on BookTok, there have been very few moments I've seen memoirs hit viral status on the app. There was, of course, Prince Harry's Spare, and while that blew up for all of the wrong reasons, I'm Glad My Mom Died by Jennette McCurdy blew up for the right reasons. In her memoir, McCurdy details her tumultuous path to child stardom, which included eating disorders, addiction, and a crazy complicated relationship with her mother. With dry humor and complete honesty, McCurdy's memoir is hard-hitting and a bit devastating to read, but once you do, you'll absolutely understand the hype.
'Transcendent Kingdom' by Yaa Gyasi
Genre: Fiction
The intersection between science and religion is complicated, to say the least, and this book tackles the subject with tons of emotion. It follows the family of Ghanaian immigrants in Alabama: Gifty, a fifth-year candidate in neuroscience at Stanford desperately looking for answers to depression and addiction. Her brother, Nana, recently died of an overdose after an injury left him addicted to OxyContin, while Gifty's mother is riddled with depression and living in her bed. Gyasi paints a portrait of an immigrant family struggling through racism, grief, and mental illness, yet she's able to show the beauty through it all. Fair warning, this book is heavy on discussions on grief and is definitely not a light read, but if you need to feel something, pick this gut-punch of a novel up.
'A Little Life' by Hanya Yanagihara
Genre: Fiction
The general consensus of this book on TikTok is that it will change your life, crush your soul, and/or leave you emotionally reeling for days. Nonetheless, BookTok is obsessed, with over 250 million views on the hashtag, and rightfully so. Told over the course of decades, this story follows four male friends who move to New York to follow their dreams. Relationships deepen and break, while trauma and challenges rise to the surface, changing the lives of these four characters forever. For a better idea of this book, imagine it like a piece of ombré cloth, as Hanya Yanagihara describes it to Vulture. Bright and full of hope in the beginning, but dark and desolate by the end. There is no chance you will get through this heartwrenching story with dry eyes.
'A Good Girl's Guide to Murder' by Holly Jackson
Genre: Mystery
This is yet another popular TikTok book that's getting the page-to-screen treatment. Wednesday star Emma Myers is set to play Pip Fitz-Amobi, a teen who starts looking into a murder-suicide that occurred at her school five years ago. Everyone thinks schoolgirl Andie Bell was murdered by her boyfriend Sal Singh, but Pip isn't so sure. As she digs further into the case, Pip starts to wonder if Sal is actually the murderer, and if not, is the real killer out there. Then things get even more messed up when someone in town desperately wants to stop Pip and her investigation. BookTok loves a book with a good twist, which is definitely why this one is so popular.
'Things We Never Got Over' by Lucy Score
Genre: Romance
Another genre Booktok loves? Romance. Especially when it fits the "grumpy guy, sunshine girl" trope and has a decent amount of smut. It follows runaway bride Naomi who rushes to her estranged twin's side in a rough-around-the-edges town in Virginia. Naomi is hit hard though when her twin suddenly leaves town, dumping her 11-year-old daughter on Naomi to care for. With nowhere to go, she finds herself at the whim of bad-boy barber Knox who gives her and her niece a place to stay. If you're a fan of this first book, there's a good chance you'll like her two follow-ups set in the same Virginia town.
'Book Lovers' by Emily Henry
Genre: Rom-com
A rom-com queen, Emily Henry's books tend to go viral on TikTok with every new release. A 2022 release, Book Lovers is the latest of Henry's to make the rounds on BookTok, and just like the rest of her books, is full of charm and heart. The "book lovers" in question are Nora Stephens, a cutthroat literary agent, and Charlie Lastra, a brooding, high-profile editor. The two have a meeting over an author, it goes horribly, and that's the last time they think they will meet again. Then Nora plans a month-long trip with her sister to Sunshine Falls, North Carolina to escape the city and maybe get a small-town makeover. But instead of checking off Nora's small-town bucket list, she keeps bumping into Charlie, the last person she thought she would ever see again. It's a book full of sweet moments and the witty banter between Charlie and Nora will have you grinning like an idiot.
Celebrity news, beauty, fashion advice, and fascinating features, delivered straight to your inbox!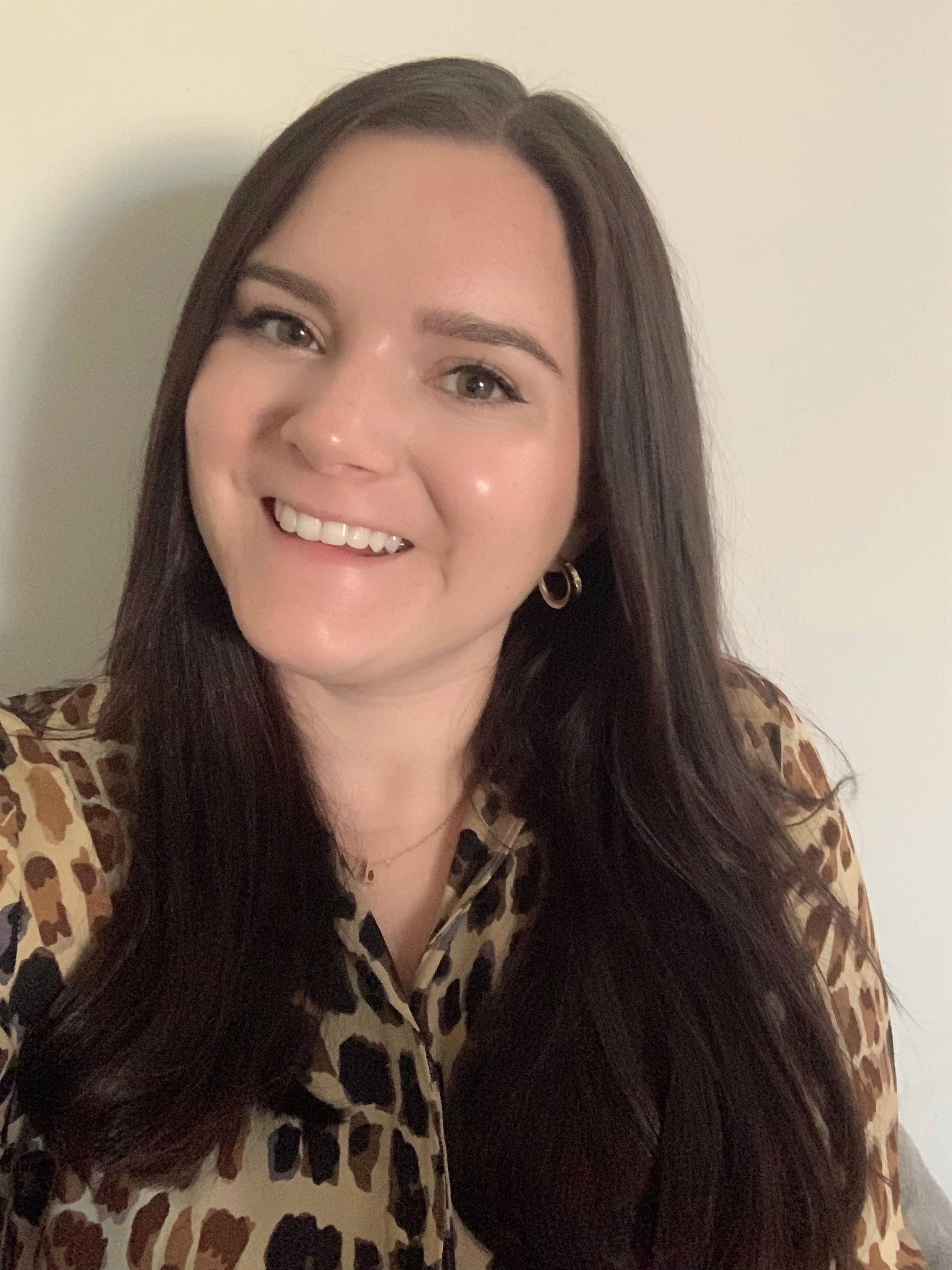 Brooke Knappenberger is Contributing Writer at Marie Claire, where she writes across the board from fashion and beauty to books and celebrities. As a pop culture junkie, Brooke obsessively consumes and writes about the latest movie releases, streaming TV shows, and celebrity scandals. She has over three years of experience writing on fashion, beauty, and entertainment and her work has appeared on Looper, NickiSwift, The Sun US, and Vox Magazine of Columbia, Missouri. Brooke obtained her Bachelor's Degree in Journalism from the University of Missouri's School of Journalism with an emphasis on Magazine Editing and has a minor in Textile and Apparel Management.