The 15 Best New Podcasts of 2021 (So Far)
Like listening in to your funniest, most knowledgable friends.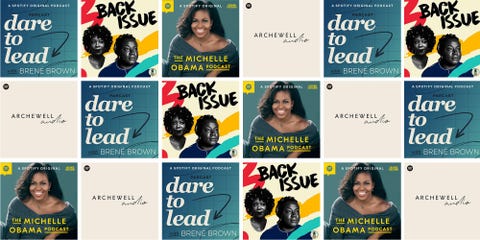 With everyone stuck inside for what has felt like an eternity, there's been little else to do—other than binge-watch every great show on Netflix, that is—than order a microphone on Amazon Prime and share your thoughts and feelings with the world. But if you're not prepared to divulge your innermost thoughts with everyone you know and plenty of people you don't, let your favorites take the reins, right? From Rickey Thompson and Laverne Cox to Meghan Markle, pretty much everyone you know and love launched their own show over the course of the last 12 months. Ahead, we rounded up a few of our favorite new podcasts for when you're in the mood to add some *spice* to your daily routine. These are buzzy new podcasts everyone will be talking about in 2021.
This content is created and maintained by a third party, and imported onto this page to help users provide their email addresses. You may be able to find more information about this and similar content at piano.io