The 32 Best Mother's Day Gifts of 2023
For every mom, covering every interest.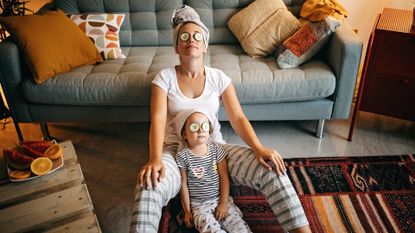 (Image credit: Getty)
Mother's Day falls on May 14 this year, which means it's just around the corner. And while you may have already gotten something for mom this holiday, if you're anything like me, you're also a bit of a last-minute shopper and are scrambling to find the perfect gift for your mom. After all, mothering is a full-time job—in addition to whatever traditional full-time job your mother figure already has—so this holiday is a great opportunity to give mom some essential recognition.
But finding the perfect gift is quite a bit of pressure. So, below, I've rounded up some of the most thoughtful Mother's Day gifts for the mama in your life, based on interest. These gifts work not only for your mom, but also for the other moms in your life: friends, sisters, cousins, and even female mentors. This year, spread the love to all the ladies who've supported and nurtured you, regardless of your relationship to them.
For the Foodie Mom
One of my favorite activities to do with my mom is cook, and I know my mama is always on the lookout for new foods and fun gadgets she's never tried before. For the foodie mom, check out my favorite picks below.
For the Mindful Mom
The recent popularity of meditation and mindfulness can benefit all of us, but it's especially brilliant for mothers, who do so much physical and emotional labor for us. Below, an array of gifts that will help your mother figure take a much-needed moment for herself.
For the Pet Mom
If you grew up with pets, then you know that you're not your mom's only kid—the fur baby, of course, also takes up residence in her heart. And no matter what form her furry friend takes, you can use Mother's Day as a means of supporting all the loves in her life—human and otherwise.
For the Decor-Minded Mom
I don't know about you, but my mom takes a ton of pride in the way our house looks. From furniture to art, everything is functional, creative, and intentional, much like the home goods below.
For the Life-Of-The-Party Mom
Moms are so often the backbone of the very best parties, so let's make their lives a little easier by providing the best, most helpful tools possible for making the liveliest libations.