Twitter Accidentally Made 560,000 People Follow Donald Trump's @POTUS Account
Not cool, Twitter.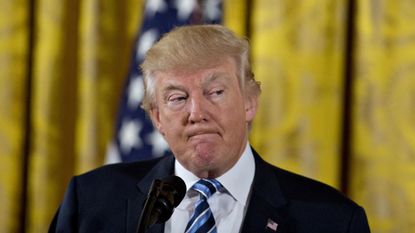 (Image credit: Archives)
It seems a complicated matter to transfer the Twitter archive of a departed president to another account and usher in the new president as the original handle's owner. (It's complicated just typing that in a way that makes sense.) When a president leaves office, all his tweets are migrated from the official @POTUS account to a new numbered handle—in Obama's case, @POTUS44—before his replacement takes over as admin. Along with the log of tweets, the followers are migrated to the new account as well.
Apparently, Twitter stumbled in the transition process this time around. Many users were made to automatically follow the @POTUS account, now owned by Donald Trump, along with other White House admin accounts, even though they had intentionally unfollowed them before Trump's inauguration. As you can imagine, this caused of bit of an upset among users who strongly dislike our new president and his Twitter habits and had no desire for his tweets to show up in their feed.
The error reportedly about 560,000 users, which was quickly brought to Twitter's attention as people began sounding off complaints.
I absolutely unfollowed @POTUS last night but I just checked and I'm following again. What.January 21, 2017
See more
This is SO WEIRD. It's like U2's album on iTunes I DO NOT WANT IT. https://t.co/sy6cnIYuKUJanuary 21, 2017
See more
WTF?! Did Trump just force a bunch of us to follow his account?! I never followed @POTUS here & this morning I wasn't either but now I am?! pic.twitter.com/8FppKG2zNPJanuary 21, 2017
See more
whoah i unfollowed @POTUS as soon as Obama was out and now THEY HAVE ME SOMEHOW FOLLOWING AGAIN #unfollowinfinityJanuary 21, 2017
See more
Fuck you, @Twitter. I was intentionally NOT following Trump's new account and I come back to see this. This is not cool. pic.twitter.com/JchjmiB1prJanuary 21, 2017
See more
even if you unfollowed @POTUS, @FLOTUS and @VP, DOUBLE CHECK THAT TWITTER HAS KEPT IT THAT WAY. It forced me to follow Trump last night.January 21, 2017
See more
Twitter CEO, Jack Dorsey, tweeted out an explanation and apology to users experiencing the issue. "This was a mistake, it wasn't right, we own it, and we apologize. No excuses," he wrote.
All: we investigated what happened here, and we made some mistakes (which have been corrected). Some context first. https://t.co/W1n3Xs6LaNJanuary 21, 2017
See more
His statement, delivered in a series of tweets, was as follows:
The glitch is said to have been resolved at this point, but you might want to check your Twitter account, just in case…
Follow Marie Claire on Facebook for the latest celeb news, beauty tips, fascinating reads, livestream video, and more.
Marie Claire email subscribers get intel on fashion and beauty trends, hot-off-the-press celebrity news, and more. Sign up here.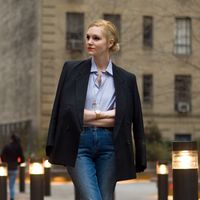 I am an experienced editor, writer, and creative strategist, specializing in fashion, beauty, and lifestyle content for digital media outlets, as well as video and social platforms. While I currently operate as a freelance contributor/consultant, with such clients as The Zoe Report, my 10+-year background in the industry was cultivated at the dot-coms of elite publications, including Harper's BAZAAR, ELLE, and Marie Claire.