A Tribute to Marie Claire Founder Évelyne Prouvost, Who Has Passed Away at Age 78
Editor-in-chief Anne Fulenwider remembers the magazine legend.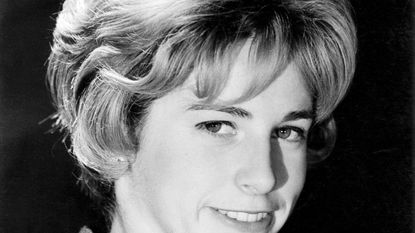 (Image credit: Getty Images)
I am saddened and shocked to learn today of the sudden and accidental death of Évelyne Prouvost, an icon in our industry, the founder of the modern-day Marie Claire, and a great friend and mentor of mine. Marie Claire was first founded in 1937 by Évelyne's grandfather, the business man, politician, and media mogul Jean Provoust, but it ceased publication during World War II. It was Évelyne who revived it, buying back part of the magazines owned by her grandfather and founding the Marie Claire Group in 1976.
Évelyne loved magazines, had an insatiable curiosity about culture, and was committed to journalistic excellence. She was a giant of the publishing world and a great champion of women, and the media landscape will not be the same without her.
In person she could be quite a formidable presence, and during my interview for this job in Paris she grilled me, in French, on the state of American media, the role of journalism in a women's magazine, and my ability to procure celebrities for the cover. I somehow passed this first test, but it was not the last time I would be grilled by Madame Prouvost.
During my first trip to Paris Fashion Week, I received the great compliment of a drinks invitation to her apartment on the Rue Saint Honoré. Fashion weeks are quite hectic, I was new to the grueling schedule, and, due to the various door codes and complexity of the very old elevator in her building, I was almost 15 minutes late by the time I rang her bell. She opened the door herself and showed me in to her sitting room. Though she drank port, she offered me white wine, saying "Americans only drink white wine."
As the sun began to set behind her giant sky-lit living room, she proceeded to ask me why I was not more heavily promoting the journalism in Marie Claire, to ask me my opinion about the new-at-the-time magazine Stylist, and to tell me about the importance of covering sex in a women's magazine.
After 45 minutes she stood up quite suddenly, announced she had plans to go to the theater, and showed me to the door. The only indication I received that I had made a decent impression came when I was invited back, six months later.
Our drinks dates became a highlight of my trips to Paris, and I learned more in those precisely timed hour-long sessions than I had in any coverlines seminar or college journalism course.
Évelyne Provoust was a standard-bearer of the culture and a great teacher. We will miss her dearly, and carry on her mission with even greater passion in her honor.
Marie Claire email subscribers get intel on fashion and beauty trends, hot-off-the-press celebrity news, and more. Sign up here.