I Tried It: The Best BB Creams
Lindsay Leff tries out BB creams to see whether the live up to the hype.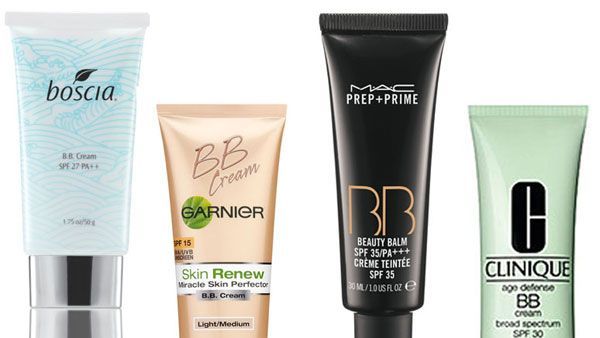 (Image credit: Archives)
Ever since the buzz began about the latest beauty import from Korea, I have been dying to get my hands on a BB Cream.
BB creams — or beauty balms — originated in Germany, where dermatologists used them to help treat laser surgery patients. This all-in-one product soon found its way into the hands of Korean actresses, and the craze spread like wildfire. Now available in the U.S., it's no surprise that BB creams are causing quite a stir in the beauty industry.
So, what's the fuss? BB creams moisturize, even and restore skin tone, brighten complexions, hide any redness or blemishes, protect against UVA and UVB rays, and leave skin looking flawlessly awesome. Too good to be true? Hardly! This ultimate multitasker also works as a primer and foundation, kicking one-purpose products straight to the curb.
I've been using Garnier Skincare's Miracle Skin Perfector B.B. Cream ($13) for the last week, and have not seen my skin this red-carpet-worthy in months! While the moisture might be a little too heavy for my slightly oily skin, I will definitely be toting this product with me to Miami next month.
Jump on the BB cream bandwagon with these other options.
MAC Prep + Prime BB Beauty Balm SPF 35, $30
Boscia B.B. Cream SPF 27 PA++, $38
Clinique Age Defense BB Cream SPF 30, $37
Lindsay Leff is a beauty industry veteran who created Kiss and Wear to showcase her favorite products, dissect celebrity beauty looks, and teach others how to live with style.
More from Marie Claire:
50+ Makeup Tips & Ideas for 2015
The 10 Under Eye Concealers You'll Love