The 21 Best Tinted Sunscreens for Glowing Skin Year-Round
Protect your skin—and look good doing it.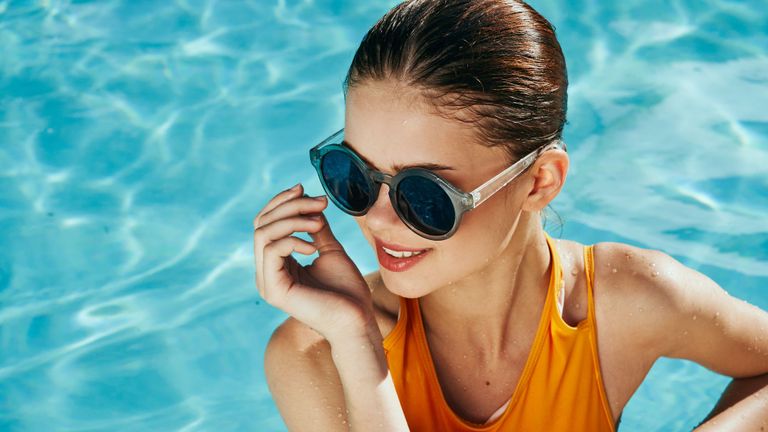 (Image credit: ShotPrime)
By now, you're probably sick of being told that you need to wear sunscreen, so I'll just assume you get the basics: Everyone needs to wear SPF every day, skin cancer can affect everyone, your cells will slowly die by UV rays, et cetera, et cetera. You know it, I know it, and your dermatologist certainly knows it. But the sun is creeping back into our lives, which means more time spent outdoors and more potential for sun damage and burns. And before you say something like, "But I want a tan!" or "Let me list the things about sunscreens that annoy me!" just know that I've heard it all, and am prepared to offer you a solution that doesn't include skipping SPF: Tinted sunscreen.
Sick of white casts left on your skin, are dying for a summer glow, and don't want that uncomfortable tacky feeling that sunscreen can leave behind? The best tinted sunscreens are those that lie somewhere in between a classic SPF and a tinted moisturizer with SPF 15 (which, for the record, isn't the same as sunscreen).
What's the difference between tinted sunscreen and normal sunscreen?
Tinted sunscreen offers the same level of protection as a standard sunscreen but come with a skin-mimicking tint so that white casts are a thing of the past. Instead, you're left with a more even complexion that is glowing and refreshed, sans sun damage. As for your other skin concerns, like acne, dark spots, or fine lines, tinted sunscreen can get to work on those, too. Below, you'll find the perfect tinted SPF that protects you from the sun—while healing your other skin woes. Also worth checking out: our guide to tinted moisturizers with SPF built-in.
Tatjana Freund is a Beauty Commerce Writer, covering makeup, skincare, and haircare products and trends. She's a fan of vodka tonics and creepy Wikipedia pages.