Editors handpick every product that we feature. We may earn commission from the links on this page.
The 16 Best Tinted Moisturizers With SPF
Have a hot girl summer, minus the burn.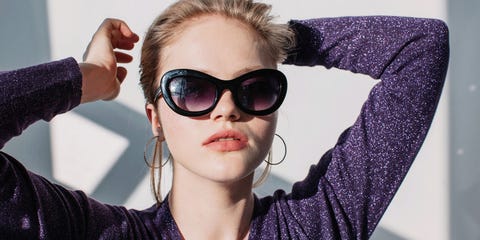 I don't need to take you back to sunscreen school, because you're a smart human who is well-aware of how crucial is it to apply sunscreen every single day. No, you don't have the liberty to decide when your skin needs to be protected or not—Mother Nature just isn't set up that way. Even on rainy days, the sun is still projecting rays that can harm and damage the fragile skin on your face. You're in the midst of May, which is officially Skincare Awareness month, and daily sunscreen protection is the number one prevention method. Applying sunscreen every day is way too serious of a step to skip out on. And thankfully, beauty makes it easy for us with tinted moisturizers made with SPF.
Tinted moisturizers spoil your skin with a natural, no-makeup makeup glow that's working twice as hard to cover imperfections and keep your skin protected from harmful UV rays. Imagine if sunscreen and lightweight foundation had a baby...that's tinted moisturizer. They're ideal if you're into the effortless approach to the whole makeup thing, and really care about your skin's health. Here, the 12 best tinted moisturizers with SPF for all skin types at every price point.
This content is created and maintained by a third party, and imported onto this page to help users provide their email addresses. You may be able to find more information about this and similar content at piano.io