How to Pack for a Weekend Trip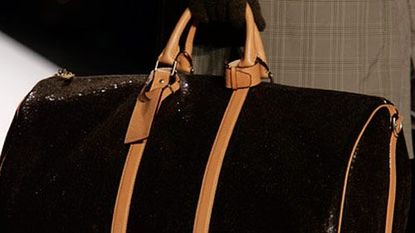 (Image credit: Dan Lecca)
Stop overpacking! Pilar Chira Steinborn, senior stylist for VH1, offers tips on how to stick to basics — and still look smashing.
Bigger Isn't Better. If you start with a giant, empty suitcase, you will fill it up! Pick a small overnight bag and trim your "essentials" down until you can fit everything in it.
Consider Your Itinerary. Think about what you plan to do on the trip, and pack only for those activities you're sure will happen. If you're honest with yourself about, say, not working out while you're away, you'll save a ton of space on sneakers and exercise wear.
Keep It Simple. Stick to one or two color schemes so that everything you pack can be mixed and matched. Think blacks, whites, and neutrals, with bright colors for layering pieces.
Go Top-Heavy. Bring more tops than bottoms. They don't weigh as much — plus, pants and skirts can be worn a few times, but you usually can't re-wear shirts because of the sweat factor.
Map It Out. Lay each outfit on your bed so you can see how everything works. Then roll each look together (sans the shoes, of course): Clothes are less likely to wrinkle this way, and every ensemble is ready to go when you get dressed. Be sure to wear your heaviest shoes while traveling — that way, you don't have to pack them!
Bottom Line: Pack necessities. Anything else you buy along the way will be a fun souvenir of your trip!