The Evolution of the Jean Skirt
Dear 2004: We see you, we remember you, we regret you.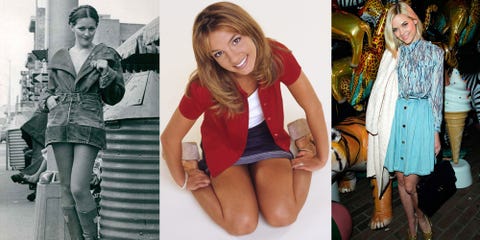 Ah, the trusted jean skirt. For millennials, it conjures up a lot of memories, since it was an early 2000s wardrobe staple. But this item has been making its way through fashion's lexicon since the '70s—and it's due for an even bigger comeback than it's already brought. Take a journey with us as we trace the evolution of the jean skirt throughout the years, ahead.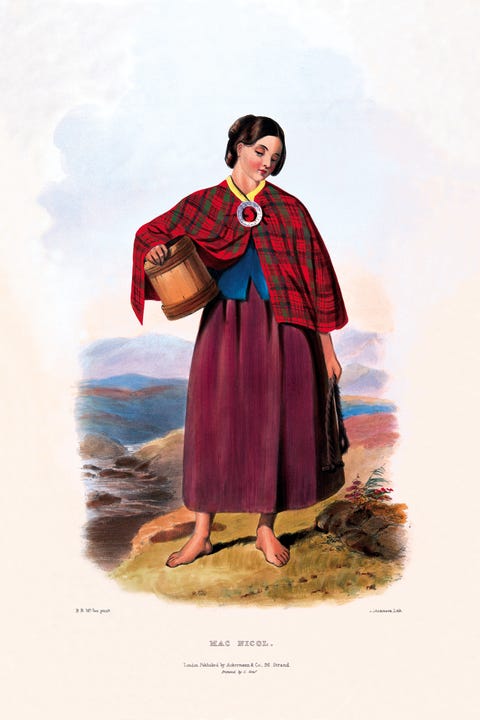 1840: The Skirt
In the 19th century, a woman's dress code was strictly limited to dresses and skirts with an emphasis on layers and covering one's skin.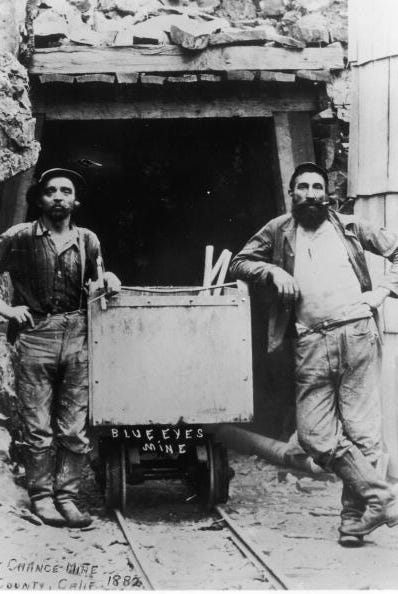 1873: Jeans
The first pair of jeans were created in 1873 after a tailor engineered a pair from the cotton fabric sold by Levi Strauss. The design was especially useful for workers during the gold rush who needed pants that wouldn't rip.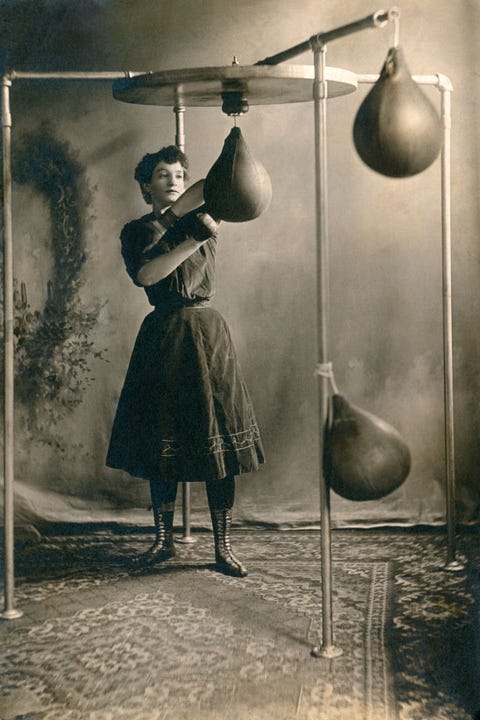 Underwood Archives
Getty Images
1890: Utility Skirts
Towards the end of the 19th century, skirt hemlines rose became the go-to piece of clothing for active women when they were boxing, riding bikes, and more.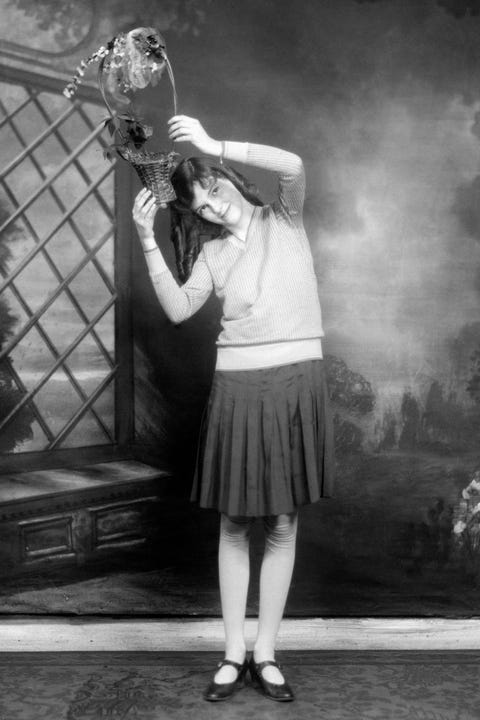 Kirn Vintage Stock
Getty Images
1925: Shorter Hems
By the 1920s, the hems on women's skirts were higher than ever, grazing just above the knee.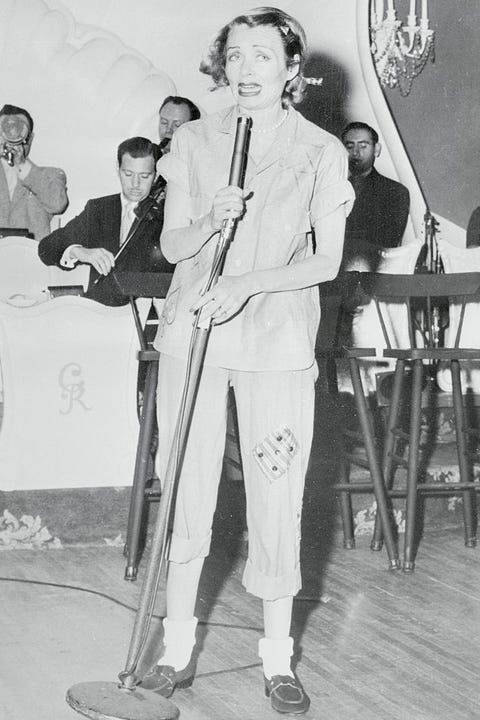 1930: Women-Approved
In the 1930s, women dared to wear pants. Actresses like Constance Bennett (seen here) started incorporating jeans into her wardrobe as the textile became more widespread.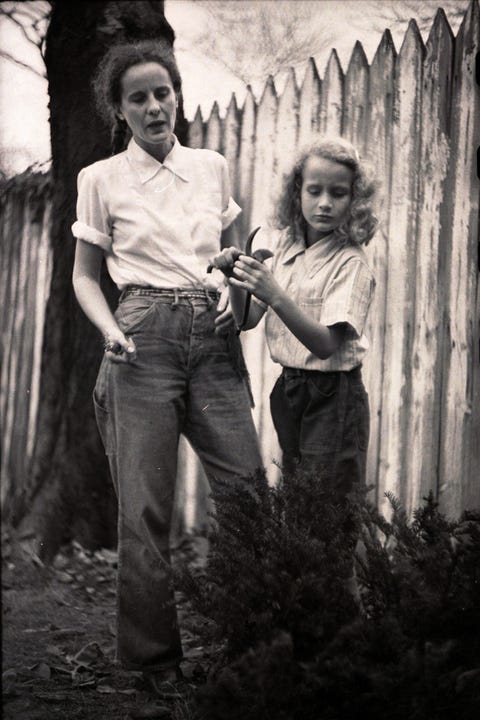 Constantin Joffe
Getty Images
1948: Casual Wear
Everyday women started to adopt jeans, but reserved them strictly for chores and yard work.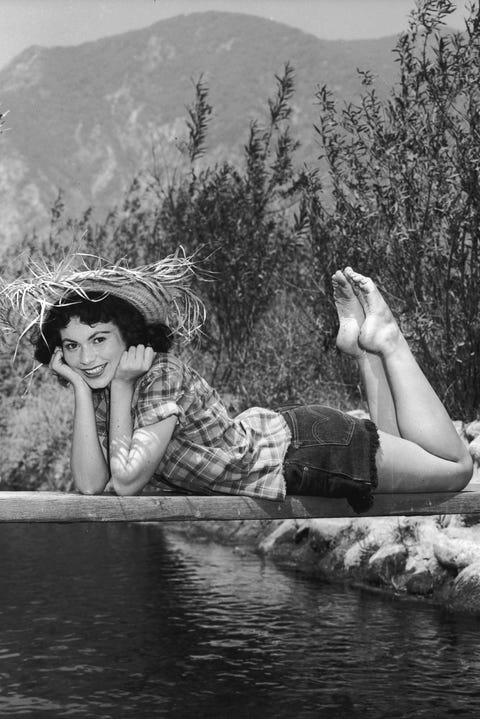 American Stock Archive
Getty Images
1955: Jean Shorts
We got one step closer to the jean skirt when jean shorts stepped into the fashion scene in the late 1950s. This trend was especially popular in Hollywood.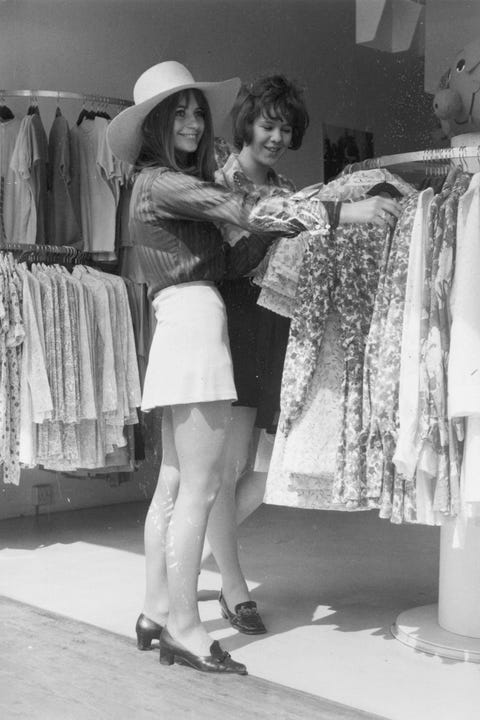 Evening Standard
Getty Images
1965: The Mini Skirt
By the late '60s, mini skirts had taken the fashion world by storm. From corduroy to cotton to suede, all fabrics were fair game—except denim.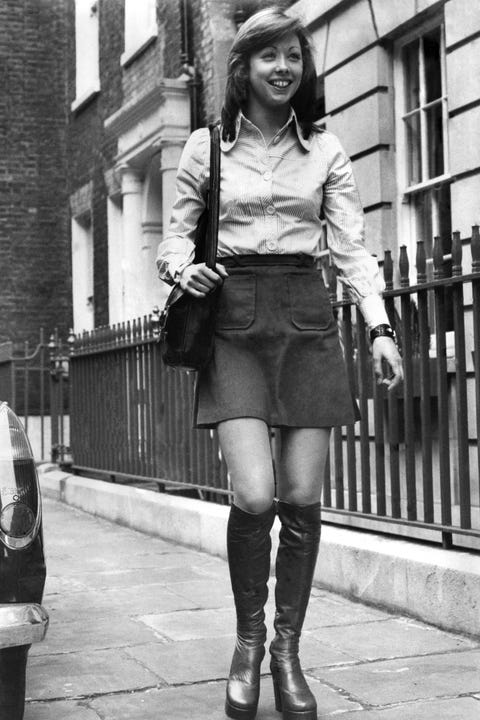 1970: Denim Skirts (Finally!)
Jean skirts were first introduced in the 1970s. They were originally created as a way to repurpose worn denim pants, but pretty soon the trend took off.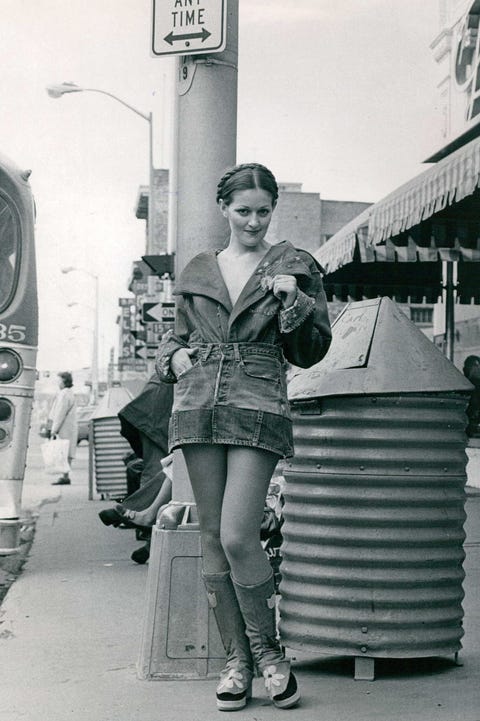 1972: Flower Child Style
The jean skirt proved to be a perfect fit for the free-spirited flower child vibes of the '70s...especially distressed denim with patchwork.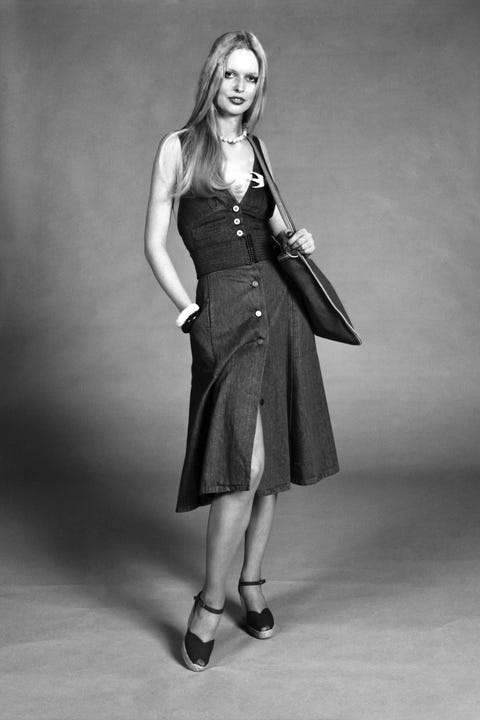 1975: A New Style
Soon, fashion houses took notice of the jean skirt and began producing them in a variety of styles. The most popular? The front snap skirt.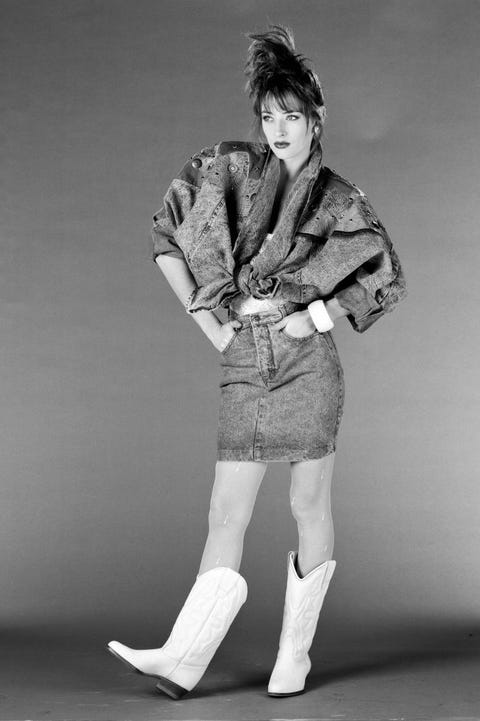 1980: Pencil Skirts
In the '80s, fashion was anything but understated and denim was no exception. Pencil skirts were major and if you rocked a matching jacket, even better.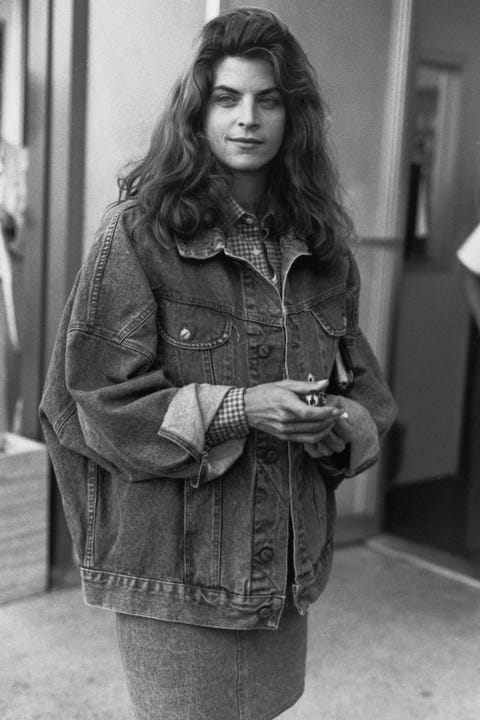 Michael Ochs Archives
Getty Images
1986: Oversized Everything
Everything was bigger in the '80s, including denim. Kirstie Alley models an oversized denim jacket with a matching jean skirt here.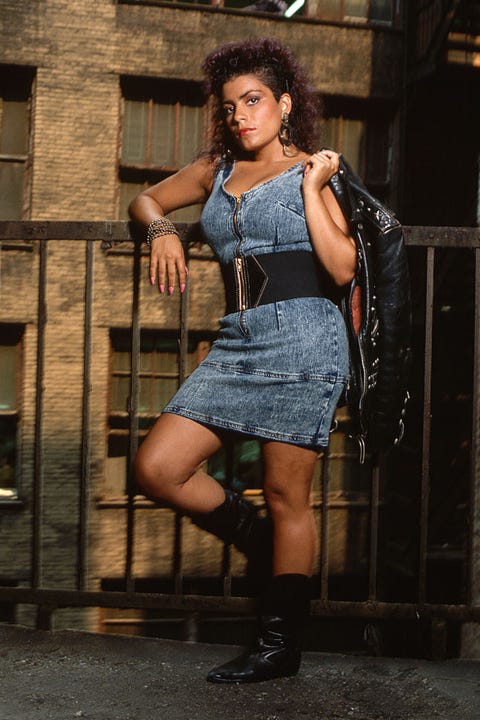 Lynn Goldsmith
Getty Images
1987: Acid Wash
Acid wash denim was the ultimate trend in the late '80s, with people rocking it on everything from jackets to dresses, and, of course, the jean skirt.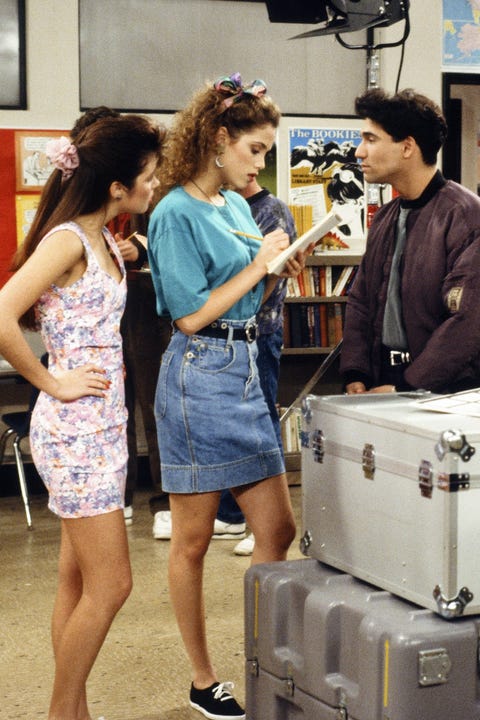 1990: Acid Wash (Still)
It took a few years for acid wash jeans to filter out of fashion. Even in 1990, the style was all the rage—just ask the cast of Saved by the Bell.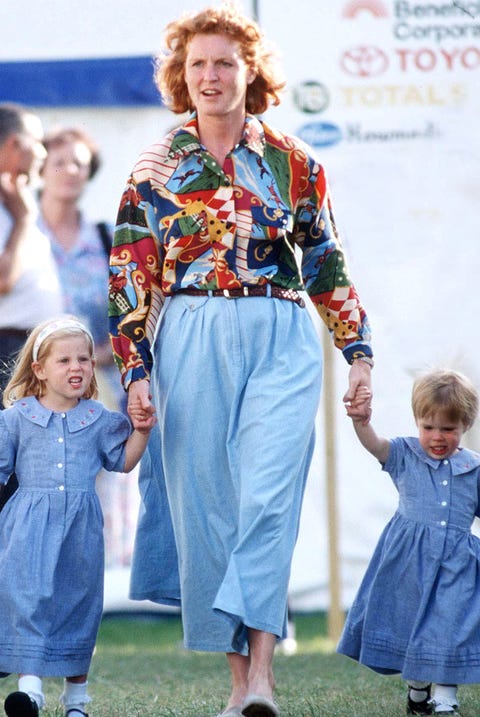 1992: Lighter Washes
By the 1990s, people began wearing more subdued denim washes. Here, the Duchess of York styles a billowing jean skirt with a belt and a colorful print button-down.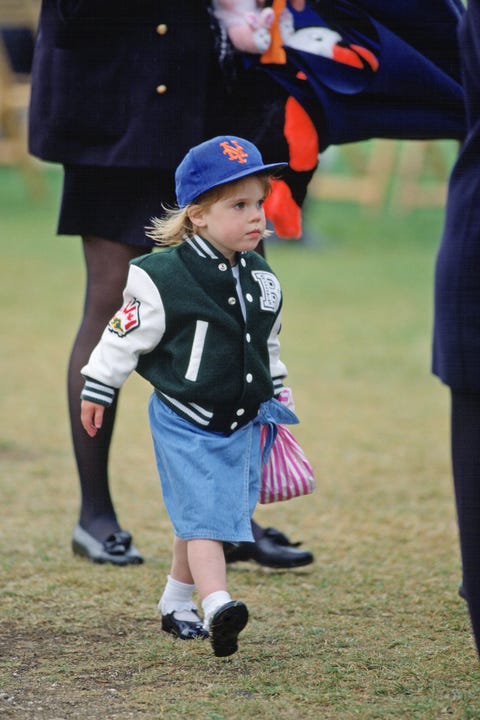 1993: For All Ages
Jean skirts officially entered the tot market by the mid-'90s, as shown on Princess Eugenie in 1993. How cute is she?!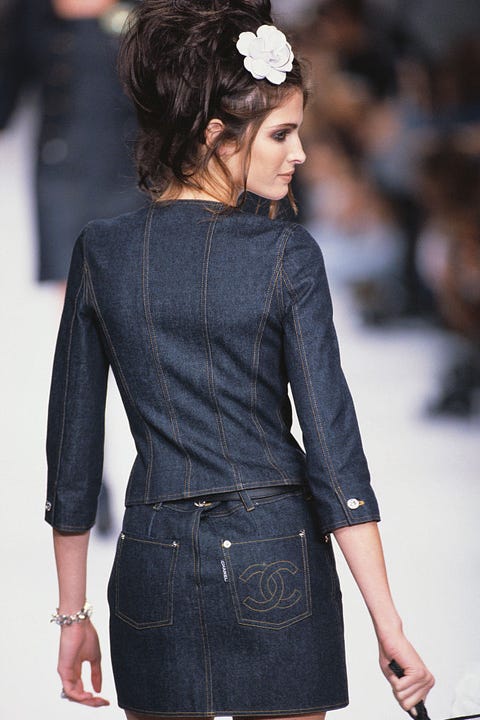 Michel Arnaud
Getty Images
1995: High Fashion
By 1995, you could catch jean skirts on the catwalks in Paris and Milan as fashion houses like Chanel started to embrace the trend.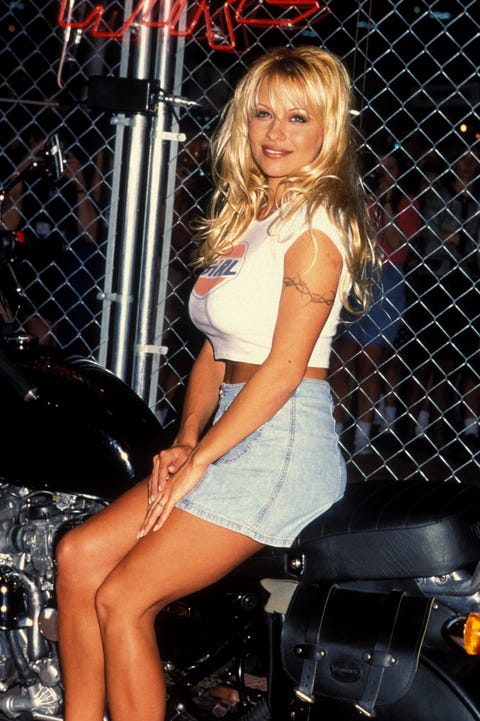 Jeffrey Mayer
Getty Images
1996: The Midriff
Pamela Anderson looks very '90s chic in a light wash jean mini skirt and a crop top. The motorcycle she's posing on adds a great touch.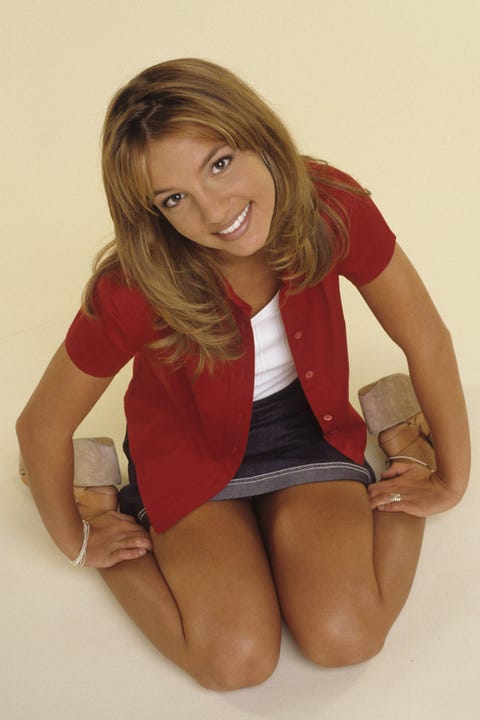 1998: The Teen Market
Teenage girls flocked to stores to recreate looks like this one made popular by Britney Spears in 1998. Since jean skirts were so popular with young girls at the time, they were heavily marketed to teenagers.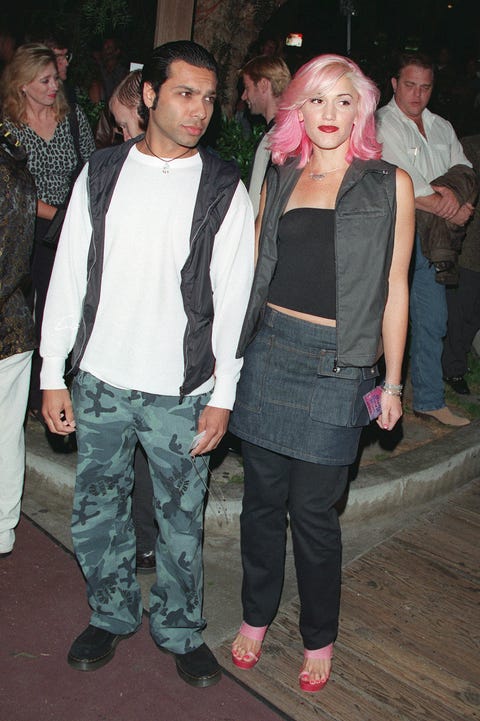 Frank Trapper
Getty Images
1999: Over Pants
Ah, we fully suppressed the memory of this fashion choice from the late '90s. The jean skirt was indeed sometimes worn over pants, as seen here on Gwen Stefani.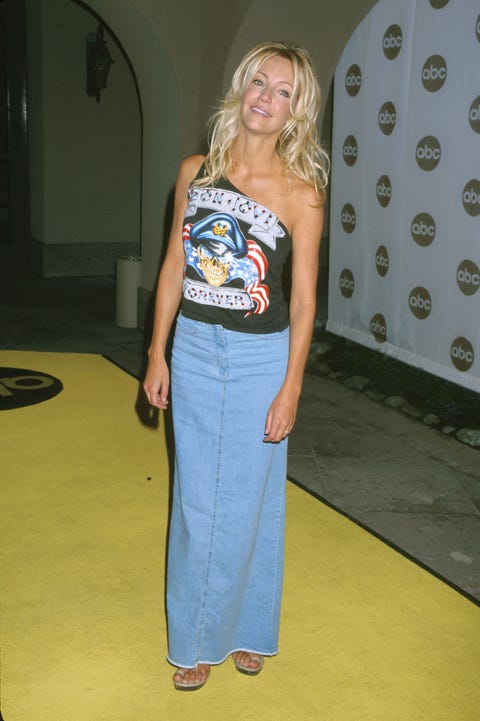 2000: Maxi Skirts
By 2000, everyone was wearing jean skirts—the color and styling was endless. The newest style was the jean maxi skirt, which is being modeled here by Heather Locklear.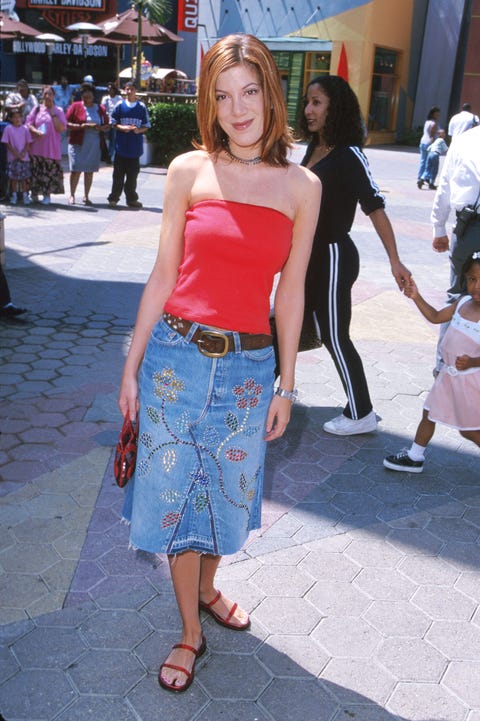 Steve Granitz
Getty Images
2001: Embellishments
Trendy additions, like crystal embellishments or fringe detailing, really made their mark in the early 2000s. Is there anything more 2000s than Tori Spelling pairing a bedazzled jean skirt with a tube top?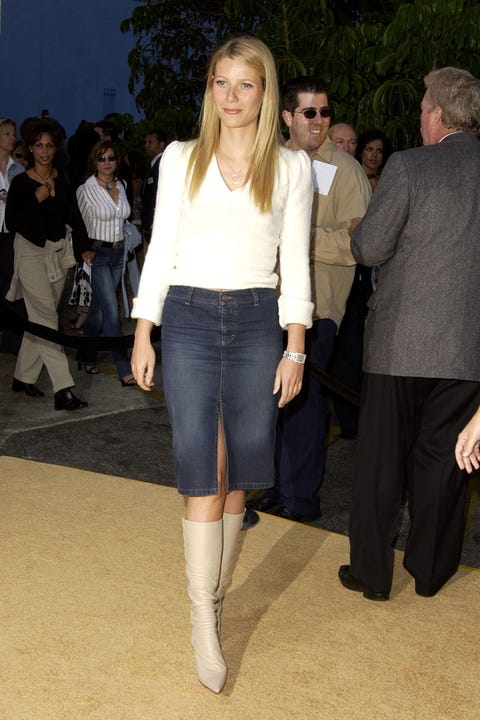 Steve Granitz
Getty Images
2002: The Front Slit
A knee-length cut was a go-to during this decade. As a result, the front slit became very popular. As Gwyneth Paltrow can attest, it looked amazing with a pair of tall boots.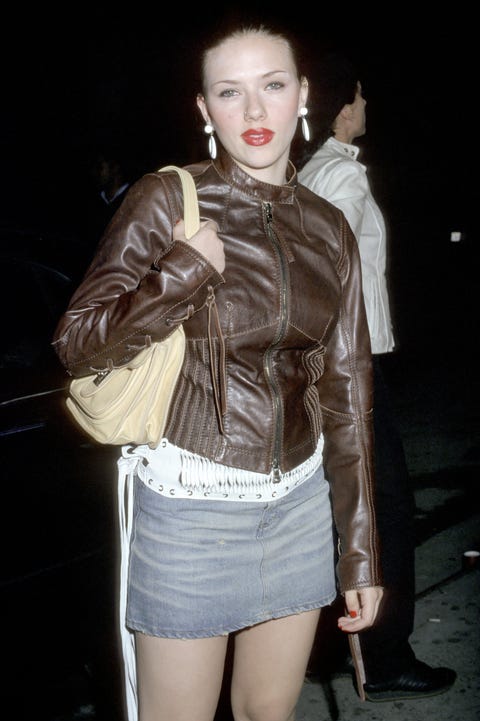 Ron Galella, Ltd.
Getty Images
2003: Mini Skirts (Again)
While longer jean skirts remained in fashion, people began playing around with shorter hems again, as demonstrated by Scarlett Johansson circa 2003.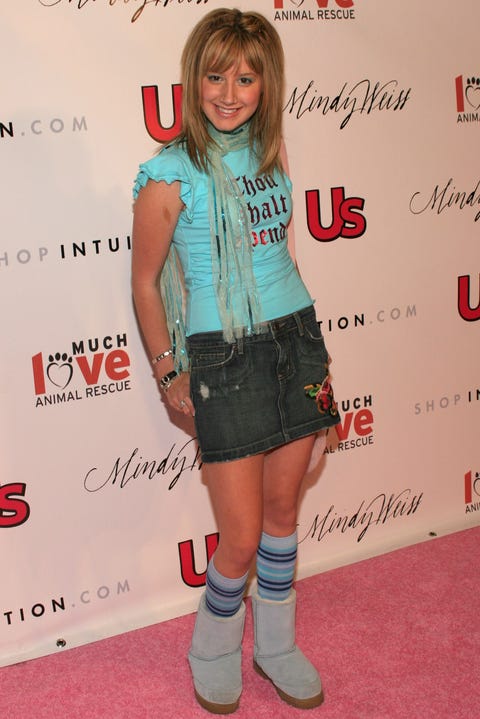 2004: With UGGs...
For the teens, pairing jean skirts with boots, like UGGs, was the epitome of style. Tall socks were a bonus.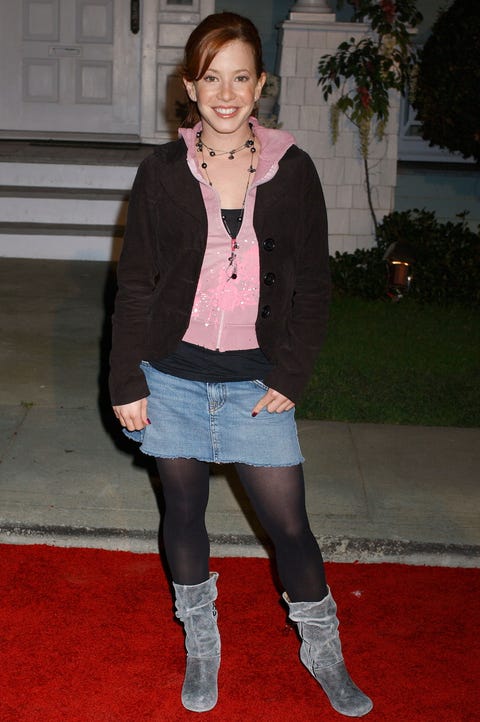 Gregg DeGuire
Getty Images
2005: ...And Tights
In the 2000s, people loved jeans skirts so much that they decided to wear them year-round. Tights were the perfect solution for colder months.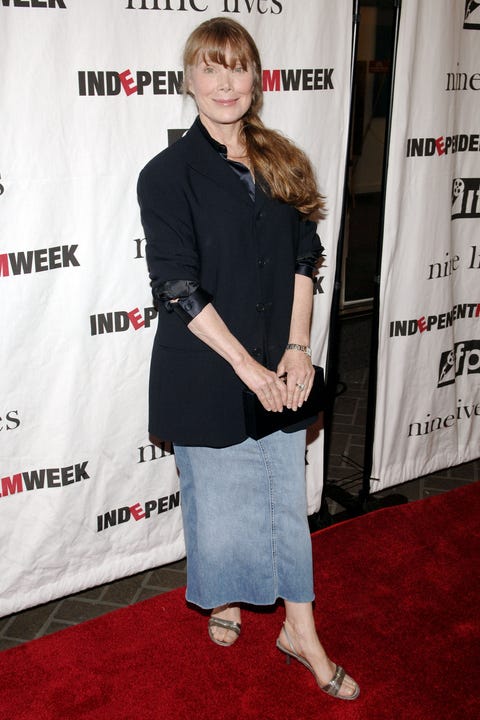 Jemal Countess
Getty Images
2006: For Any Occasion
Jean skirts were no longer just worn by teens at the mall. They were just as easily styled with a blazer and heels as it was with a T-shirt and sneakers.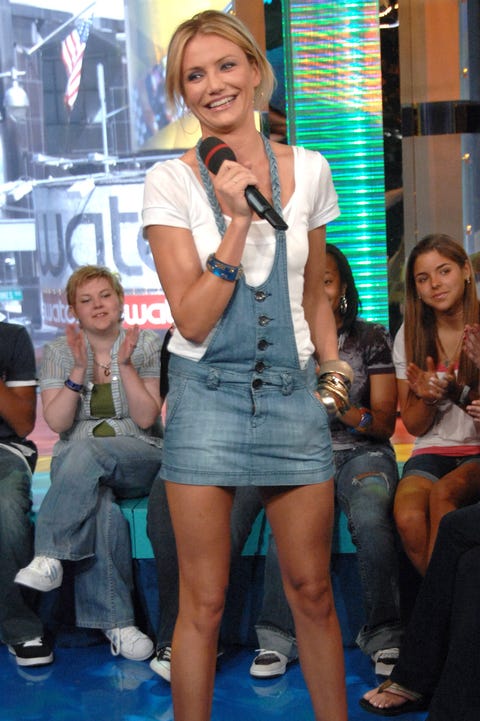 2007: Trendy Overalls
Cameron Diaz models overalls, which was the *trendiest* way to wear this staple circa 2007. Shout out to TRL!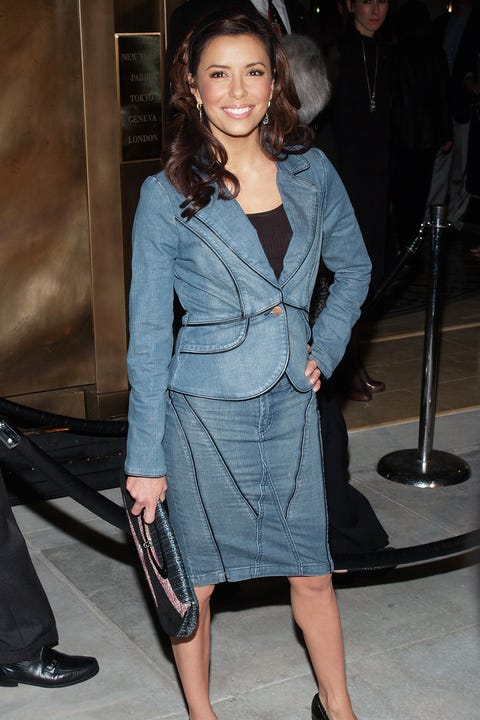 Michael Tran Archive
Getty Images
2008: Business Casual
By 2008, jean skirts were fully versed in fashion's lexicon and elevated by the introduction of the denim suit look, a.k.a. a jean blazer and pencil skirt.
This content is created and maintained by a third party, and imported onto this page to help users provide their email addresses. You may be able to find more information about this and similar content at piano.io