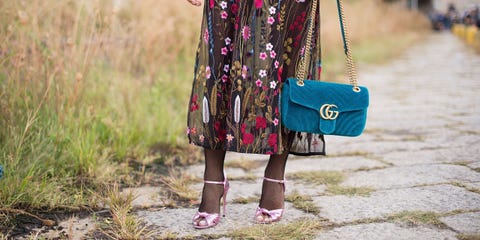 We've already demystified/un-dad-ified socks with sandals, so the next logical step is to take what we've learned and turn it up to the sparkliest, man-repelling-est degree. That's fashion! Here, seven kick-step-ready shoe-and-hosiery pairings, thoughtfully organized by store for easy one-stop shopping.
All styling credit for this marriage of glitter and rhinestones goes to Topshop. (All reports of slipping-related injuries should go there too. We are not responsible.)
1. $6, topshop.com.
2. $100, topshop.com.
Holiday plans: Disco nap until the last possible minute, put on nearest jeans and T-shirt and this below-the-ankle situation, stare at wall for 20 minutes, arrive at party, STILL graciously accept all the compliments.
1. $12, shop.mango.com.
2. $75, shop.mango.com.