Cool Gifts for Sporty People
There are a lot of insane people in New York.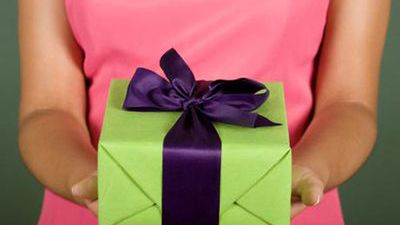 (Image credit: Kutay Tanir)
Marie Claire Newsletter
Celebrity news, beauty, fashion advice, and fascinating features, delivered straight to your inbox!
Thank you for signing up to Marie Claire. You will receive a verification email shortly.
There was a problem. Please refresh the page and try again.
A trainer by phone. Turn your GPS phone into a training device: download the BimActive software onto your phone, start it when you're training, and it gives you all kinds of data. See your route (even in satellite), see your pace, your splits, your distance, your elevation covered. Then, with the press of a button, you can send your workouts to your own personal Web page, where they're stored forever (it even records the weather). Perfect for data geeks like me. BimActive.com, $9.99/month.
A trainer in your shoe. The Nike+iPod kit has a little chip for your shoe and a tiny piece that you put in your iPod Nano. Press start, and your Nano records your speed and distance (all while playing your favorite tunes or downloadable workouts or telling you you've just completed another mile). It's like having a trainer in your shoe. Plug it in to your computer, and your workout data is recorded on your own training page apple.com, $29.
Road ID. This engraved dog-tag-like piece of metal with emergency contact numbers lets your athlete know you love them roadid.com, about $20).
Garmin Forerunner. A GPS watch that records your speed, distance, course, pace and other details. Some models have additional features (one features a "virtual partner" who "runs" alongside you, keeping your goal pace); one even has a heart rate monitor. The watches aren't exactly delicate, but they still pack a lot of technology into a small item garmin.com, about $115 to $215.
Warm Up Gym Bag. Big enough to hold your workout gear and your makeup, shampoo and extras for the day. target="_blank">lululemon.com.
Fila Vintage Bowler Bag. If you don't have to exchange gifts until the new year, hold out for this Euro/Vintage bag—has that nifty TWA flight bag kind of vibe. Available in January, possibly before fila.com, about $59.
Buff headgear. I mentioned these in my column in November, and I'll mention them again, because I pretty much never leave home without these versatile neck gator-type pieces of stretchy fabric. Make 'em into a beanie, hankie, neck gator, hairband, business card holder (OK, that last one is a stretch, but you could do it) buffusa.com, $18.50.
Celebrity news, beauty, fashion advice, and fascinating features, delivered straight to your inbox!