10 Ways to Psych Yourself Up When Work/Love/Life Gets You Down
Hint: One involves taking your pants off.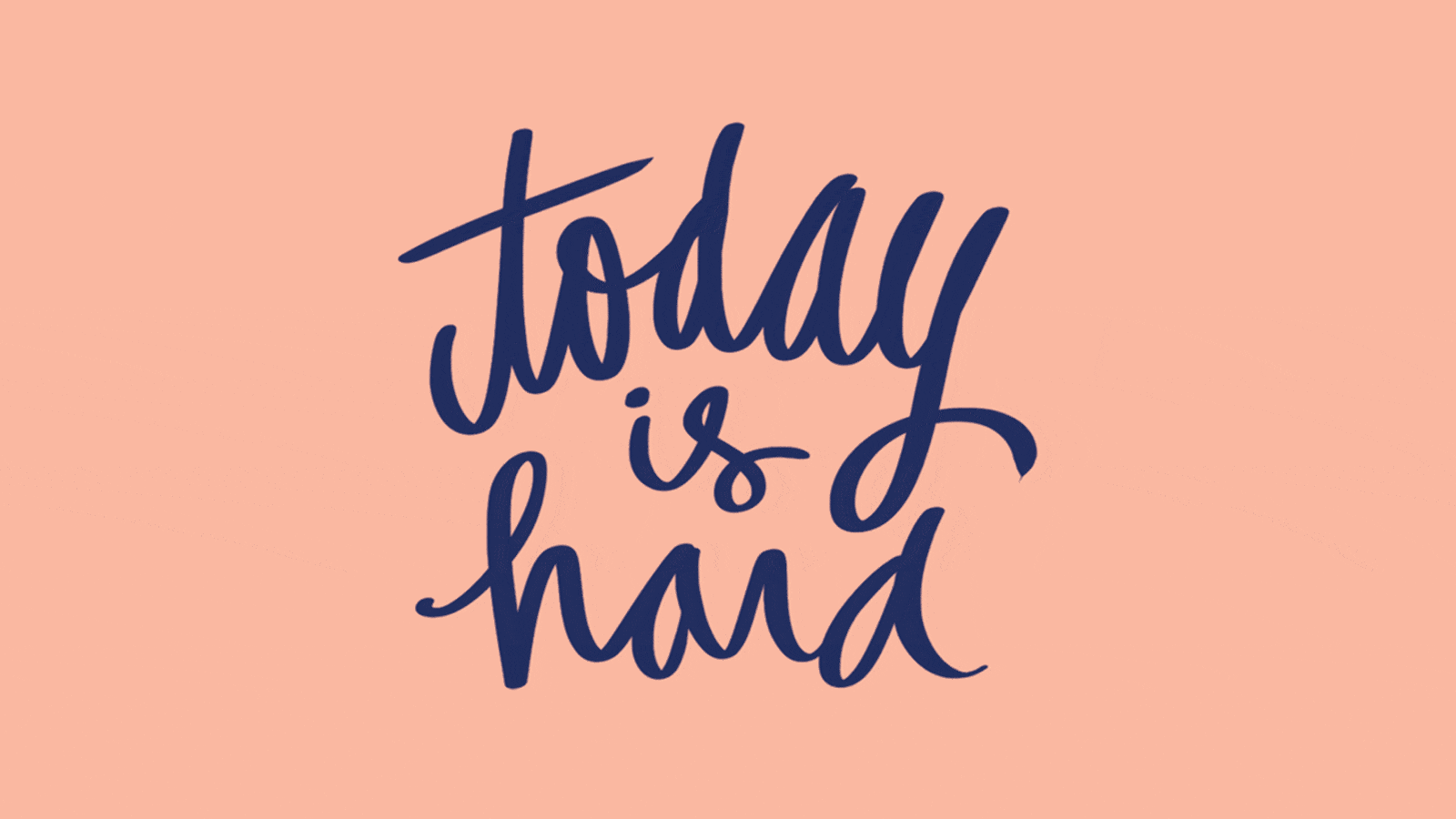 (Image credit: Denyse Mitterhofer)
When it comes to feeling sh*tty, one small nuisance can spiral into a full-on Carrie-Mathesson-meltdown. And while whatever bad thing that happened will usually make sense a week, month, or year from now (everything happens for a reason... right?), in this moment, the going has already gotten tough and it really flippin' sucks.
But, never fear. We've gathered a list of do-at-your-desk (or in your home office—I wouldn't recommend taking your pants off at work, ladies) pick-me-ups that are sure to get you smiling, if not laughing, in no time. Because everyone loves the three P's: puppies, pizza and pampering.
1. Watch puppies riding skateboards.
If it were only this simple... but wait, it is! When you get home from a bummer day at work, put on your comfiest pajamas (bonus points if they are pooch-themed), go on YouTube: type in "Puppies Riding Skateboards" and prepare to be amazed/shocked/inspired.
2. Download a karaoke app and belt out your favorite song.
My favorite is Smule Sing! because you can actually duet with Ed Sheeran. And then you can imagine him as your boyfriend. I do. What?
3. Slice up your life.
One thing that is guaranteed to make you instantly giddy? Your favorite slice/slices/whole pie. Pizza will always be there, and never judge you. Pizza is your friend.
4. Find a mantra.
You know that friend who posts way self help quotes on Instagram in "elegant" fonts? Take a second and actually read them. STAY WITH ME HERE: Keep reading until you find a mantra you love, and then write it down and say it to yourself daily. What's the worst that can happen? You'll spread a little *too* much positive energy back into the universe?
5. Purge your closet.
Get rid of those wedge sneakers that you never took out of the box and organize your wardrobe. Nothing will make you feel quite as in control of your life as a decluttered bedroom, and the satisfaction of making serious $$ when you sell all that old stuff (check out The RealReal or Vestiaire Collective) will be icing on the cake.
6. Abide by a strict "no pants" rule at home.
Pants are pointless. Pants are constricting. And everyone knows it. Come home, take your pants off, and put on your favorite Disney soundtrack on and dance. (With no pants, of course.)
7. Play with a unicorn-themed beauty product.
All of the colors. All of the shimmers. All of the "I'll probably never wear this, but its preeeeeetty."
8. Take a bubble bath.
Prepare a delicious-scented bath, make fun shapes out of the bubbles and blow them out of your hand and OM! Relax. Enjoy. (Even if you only last five minutes in the bath because you get bored.)
9. Do a little coloring.
Buy some colored pencils and get yourself a hilarious coloring book like "Celebrity Mugshots," or keep it PG and color in mosaics or flowers. Whatever your style, you can't take yourself seriously when you're acting like a kindergartener. It's a fact.
10. Tell yourself YOU WILL GET THROUGH THIS
Because you will. No doubt about it. Continue to feel good, do good, and the good will come back to you. I promise. You're a goddess, continue to shine! (And if you need to, take a nap. You deserve it.)
Follow Marie Claire on Facebook for the latest celeb news, beauty tips, fascinating reads, livestream video, and more.
Marie Claire email subscribers get intel on fashion and beauty trends, hot-off-the-press celebrity news, and more. Sign up here.