Here's the #1 Reason the GOP Shouldn't Defund Planned Parenthood
It has nothing to do with abortions.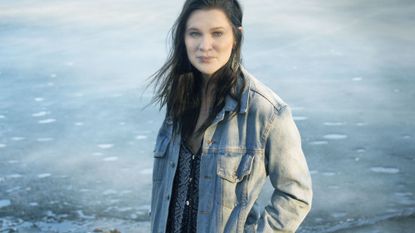 (Image credit: Courtesy Planned Parenthood)
When it comes to defunding Planned Parenthood, it seems a Republican's work is never done. The GOP's latest effort in their years-long crusade? The Senate passed a bill last month (thanks to Vice President Mike Pence's tie-breaking vote) allowing states to withhold federal money from organizations that provide abortion services, including Planned Parenthood. President Trump signed it, privately, on Thursday.
But here's the real rub: Because of the Hyde Amendment, no federal taxpayer dollars ever go toward abortions anyway. That means that if the states choose to stop giving Medicaid reimbursements or family planning grants to Planned Parenthood—which, thanks to the new bill, they can—they will be taking money away from preventive health care, birth control, pregnancy tests, and other women's health services. Things like the 360,000 breast exams and 270,000 Pap tests Planned Parenthood provides to American women every year.
RELATED STORY
Courtney is one of them. The Wisconsin native juggles multiple part-time jobs and can't get insurance through an employer, so she relies on Planned Parenthood for everything from basic medical care to life-saving screenings for ovarian cancer, which runs in her family.
Watch her exclusive video for MarieClaire.com, created by the Cancer Survivors Network for Planned Parenthood, here:
RELATED STORIES
We're nominated for a Webby Award—but we need your vote to win! Vote for the Women and Guns project here.
Danielle McNally is a National Magazine Award–winning journalist. She is the executive editor of Marie Claire, overseeing features across every topic of importance to the MC reader: beauty, fashion, politics, culture, career, women's health, and more. She has previously written for Cosmopolitan, DETAILS, SHAPE, and Food Network Magazine.