Total Body Reboot
The latest fitness movement to make a splash with Hollywood's A-list.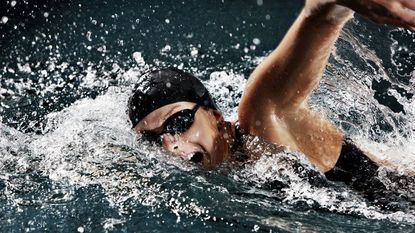 (Image credit: Thomas Tolstrup/Getty Images)
Marie Claire Newsletter
Celebrity news, beauty, fashion advice, and fascinating features, delivered straight to your inbox!
Thank you for signing up to Marie Claire. You will receive a verification email shortly.
There was a problem. Please refresh the page and try again.
The real supermodel workout? Sign me up. I'm at London's Bulgari Hotel to experience a two-day crash course in Bodyism, the head-to-toe shape-up regimen designed by James Duigan, go-to trainer to Elle "The Body" Macpherson, Rosie Huntington-Whiteley, and actresses like Jennifer Lawrence and Zoë Kravitz. The tenets of the program — lots of protein shakes, customized resistance workouts, moderate cardio sessions — sound doable enough, not to mention that the futuristic fitness center, plush spa, and Olympic-size pool aren't bad spots to hang out.
Following an extensive lifestyle survey (that reveals my crippling sweet tooth) and a slightly angsty round with fat calipers, I return to my room to find the minibar completely empty. Instead, I sip on Clean & Lean green-cucumber shakes as I steadfastly try to avoid the help-yourself gourmet candy bar in the hotel lobby. After 48 hours of daily 40-lap swims and TRX workouts (think planks and pull-ups with suspension cables), as well as mental coaching from Duigan's acolytes — Swedish ex-ballerina Nathalie Schyllert and the convivial-but-cutthroat Brit Lee Mullins — temptations seem moot. I'm simply too tired to look twice at the gummy Coke bottles, plus I feel more motivated when I discover that my belt's now a tad loose.
Back in the real world, I'm able to keep it up with a personalized food and fitness plan and relentless e-mails from the trainers, along with Duigan's DIY books and supplements. For those who can't make it to London, a host of Bodyism DVDs debut this month and a Los Angeles pop-up gym opens this summer. In the meantime, here's my cheat sheet ...
DIAL BACK CARDIO: Too much, say, running or Spinning can trigger the release of the stress hormone cortisol, which in turn makes the body cling to fat, says Duigan. If you're doing straight cardio more than three times a week, swap those sessions for an hour of yoga, Pilates, or weights.
CUT THE C.R.A.P. (CAFFEINE, REFINED SUGAR, ALCOHOL, PROCESSED FOODS): Limit coffee to two cups a day or switch to green tea. While caffeine may help burn fat, too much spikes cortisol production. If you have excess weight at the sides of your waist, blame sugar. Studies show that 40 to 60 percent of the sugar you eat is converted to body fat.
DON'T FEAR FAT: Eat good fats, like those found in nuts and fish, every three hours to absorb minerals and keep metabolism up.
TAKE BABY STEPS: Even 10 minutes of strength moves — lunges, squats, and planks (visit marieclaire.com/bodyism for a how-to) — is better than nothing.
Celebrity news, beauty, fashion advice, and fascinating features, delivered straight to your inbox!