The 35 Best Dog Gifts of 2023
You're not a regular dog mom, you're a cool dog mom.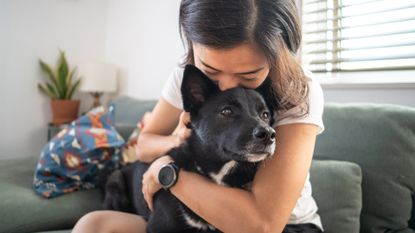 (Image credit: Getty)
Marie Claire Newsletter
Celebrity news, beauty, fashion advice, and fascinating features, delivered straight to your inbox!
Thank you for signing up to Marie Claire. You will receive a verification email shortly.
There was a problem. Please refresh the page and try again.
These past couple of years have been hard on everyone—except your dog. As your dog understands it, you're home more than ever now, you're always down for a cathartic snuggle, and when you say the magic words to your computer—"Thanks, everyone!"—it almost always means Walk Time. As for you, you've never been more grateful for the unconditional support and love you get from your canine best bud. In return, your dog deserves nothing less than one of the best dog gifts.
Can dogs understand concepts like "holidays" or "birthday" or even "just because I missed you"? No, probably not. Do they deserve a gift anyway? Of course they do. Maybe it's the anniversary of the day you got them, maybe it's just a random Tuesday—look, I don't care, and your dog doesn't, either. All they care about is that the shiny new thing you put in front of them is something they'll love, and those are the kind of dog toys (and gadgets, and apparel) you'll find on this list. Some of these dog gifts are designed to spark joy in dogs, and others will appeal to their owners. Some of the gifts on this list do both.
As for me and my dog, Captain, we've painstakingly taken the time to test-drive the toys and other products on this list. (Yes, my job is very hard; yes, Captain is very spoiled.) So please allow Captain and I to present: The best gifts for dogs and the people who adore them, from personalized collars, sweaters, and portraits to plush toys, treat makers, and ingenious gadgets that they won't be able to get enough of. A bonus: Every one is great for Instagram.
Best Dog Toys
I'm not an expert on many things, but I've lived with and loved—well, my dogs have loved—upwards of 100 dog toys, from plush toys to puzzle toys gifted by friends and relatives and endless "just because" toys. I've also had two dogs to try out the toys for me: Captain, who is so attached to his toys that we have to take several on every vacation, and Skipper, who loved nothing more than destroying toys for hours and proudly showing guests their remains. Without further ado: The best dog toys.
Best Personalized Dog Gifts
I have so many personalized dog items, from sweaters and candles to portraits and picture books, that friends give me weird looks when they first see my apartment. (I'm not proud. Actually, I'm a little proud.) A hot tip: For personalized dog gifts, order them well in advance—I'm talking 3 to 4 months—and if you're being quoted significantly less time than that, question its quality. Great personalized dog gifts, like the ones on this list, take time to create, especially around the holidays.
Best Dog Gifts That Give Back
Sorry to get a little dark here: 670,000 shelter animals are euthanized every year in the U.S., according to the ASPCA. Particularly in the South, animal shelters are overcrowded and underfunded, and there's no dog-rescue organization that will ever tell you they don't need more help. To that end, if you're buying a dog gift anyway, why not buy one that gives back—either by funding shelters or other kinds of rescue efforts, or by supporting dog adoption?
Best Dog Beds
Look, I'm not one of those people who builds a custom house for their dog and then outfits it with tiny portraits and a miniature television, okay? I live in New York City. I don't even have an in-unit washer and dryer. But you better believe that while I wait to hit my financial peak (i.e. the time when I can create the custom dog house of my dreams), I'll be outfitting my apartment with these dog beds.
Best Dog Gadgets
I'm always trying to make the time that I'm at work a little easier on my dog, and by "my dog," I mean me. (My dog sleeps all day while I'm gone. He's fine. Me, I'm a mess.) But I digress: From cameras that toss food while you're gone to treat makers so your dog can munch on custom snacks while you're at work, these dog gadgets make every day a little more delightful.
The Best Dog Clothes and Accessories
Some dogs hate wearing clothes, so check with the person (or their dog) in question before you invest in one of the adorable pieces of dog clothing or accessories on this list. But for many dogs, a vest or T-shirt can actually feel soothing—Captain, my dog, loves wearing sweaters in winter, and there's a reason the ThunderShirt treats anxiety in pets. Even if it's not soothing, the dog apparel below is still, well, extremely cute.
Best Miscellaneous Dog Gifts
These dog gifts don't fall under a specific category, but man, do I love them anyway.
Celebrity news, beauty, fashion advice, and fascinating features, delivered straight to your inbox!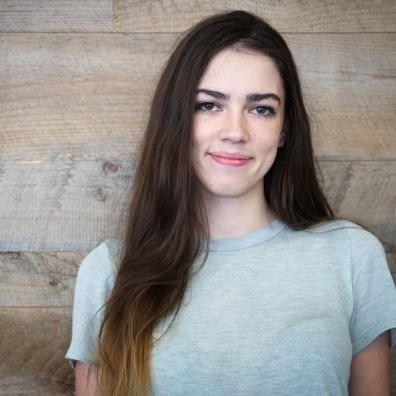 Jenny is the Director of Content Strategy at Marie Claire. Originally from London, she moved to New York in 2012 to attend the Columbia Graduate School of Journalism and never left. Prior to Marie Claire, she spent five years at Bustle building out its news and politics coverage. She loves, in order: her dog, goldfish crackers, and arguing about why umbrellas are fundamentally useless. Her first novel, EVERYONE WHO CAN FORGIVE ME IS DEAD, will be published by Minotaur Books in 2024.