Amy Schumer and Seth Meyers Just Put Out a Harrowing PSA You Need to See
"Today you can go online and buy a child for sex. It's as easy as ordering a pizza."
Celebrities like Amy Schumer, Seth Meyers, and Josh Charles, alongside many other actors and public figures, have teamed up for a PSA against sex trafficking. Because the ease that kids are bought and sold online is truly shocking. "Today you can go online and buy a child for sex," Schumer says. "It's as easy as ordering a pizza."
The PSA ties into a documentary released last year, I Am Jane Doe, which follows several American mothers as they fight for their daughters who were bought and sold for sex. Directed by Mary Mazzio and narrated by Jessica Chastain, the film specifically targets Backpage, a classifieds site that activists point to as one of the most popular ways sex traffickers advertise underage girls and boys online.
The goal? To get Congress to clarify and update Section 230 of the Communications Decency Act, which currently protects websites from claims involving third-party content. Basically, that means that if someone says something defamatory about you on Twitter, you can sue the person who said it, but you can't sue Twitter, according to Ars Technica. But according to the PSA, this also means that Backpage and other sites like it are protected when users post ads selling children for sex. While it's obviously not legal to be a human trafficker, Backpage is legally protected against its own users' postings.
On Thursday, Sen. Rob Portman and Sen. Richard Blumenthal, along with other senators, joined advocates and sex trafficking survivors at a rally in Washington. They're pushing Congress to pass the Stop Enabling Sex Traffickers Act, or SESTA, which would put in an exception to Section 230 for enforcing any state criminal law targeting sex traffickers.
Those opposed to SESTA say that without Section 230 as it is written now, social media sites wouldn't exist the way they do today, and neither would nonprofit online groups and forums that help communities share information. The Electronic Frontier Foundation, which opposes SESTA, says that it would stifle small startups and community groups by putting them at risk for liability for anything its users post. "Imagine all of the ways in which state lawmakers would attempt to take advantage of SESTA to curb online speech in their states," they wrote in a post online. "If they can convince a judge that the state law targets sex trafficking, then SESTA applies."
The issue is a complicated one for sure, but if there's one thing everyone can agree on, it's to stop sex trafficking for good. "SESTA is long overdue. But I am hopeful this Congress will work together in a bipartisan fashion to hold traffickers responsible," Covenant House CEO Kevin M. Ryan wrote in The Huffington Post. "In fact, here's to a new day in America: one in which young people are not desperate for shelter, and those who knowingly exploit them are held accountable."
Marie Claire email subscribers get intel on fashion and beauty trends, hot-off-the-press celebrity news, and more. Sign up here.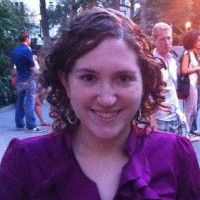 Megan Friedman is the former managing editor of the Newsroom at Hearst. She's worked at NBC and Time, and is a graduate of Northwestern's Medill School of Journalism.