I Want to Participate in the Women's Strike, But I Can't Afford To
For some, participating is a privilege.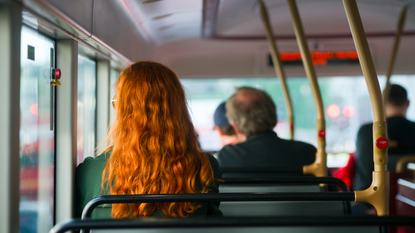 (Image credit: Archives)
If I had more income, I would go on strike today without thinking about it. It's really hard for me, because I want to show my support and to demonstrate the power of women, but I don't make enough money to go a day unpaid.
I make $14.08 an hour as a room attendant at a large hotel in Long Beach, California, working eight hours a day, five days a week. I have worked here for 22 years.
Life is very expensive right now. Utility bills don't wait. It's usually only a week and then you get the next one in the mailbox. The mortgage? You have to pay it or else. You can't be late with that. Food is expensive right now too.
I have two kids–a son who goes to the local community college and a daughter who is married and has two kids of her own. They all live with me and my husband. My daughter and her husband can't afford to get a place of their own. My mom lives with us too. It's fun, but crowded.
My husband and I, we support the whole family. Neither of us makes enough money for the other not to work.
RELATED STORY
There are a lot of times when I wish I could take a day off, like today. I wish I could spend more time at home with my kids and grandkids. But, no, I have to make that sacrifice and just come to work no matter what. It's not that my bosses would be mad if I went on strike—that's my first amendment right—but I just can't afford to go without the money.
Most of my coworkers—a lot of them are single parents—I don't think they can afford to strike today either. And if none of us showed up, the hotel wouldn't be able to do business. Housekeeping is probably 99 percent female. Men, for some reason, usually aren't room attendants. Women do the hardest jobs. Cleaning—that's one of the most difficult jobs in the hotel.
Even though I am at work today, I hope that the strike really makes an impact. I hope that people can see how important women are. And I hope they realize what a difference we make wherever it is that we put in our time.
Follow Marie Claire on Facebook for the latest news, beauty tips, fascinating reads, livestream video, and more.
Celebrity news, beauty, fashion advice, and fascinating features, delivered straight to your inbox!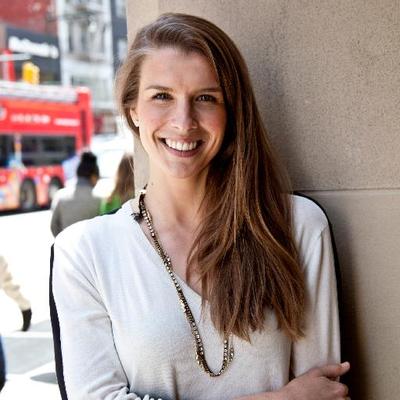 Danielle McNally is a National Magazine Award–winning journalist. She is the executive editor of Marie Claire, overseeing features across every topic of importance to the MC reader: beauty, fashion, politics, culture, career, women's health, and more. She has previously written for Cosmopolitan, DETAILS, SHAPE, and Food Network Magazine.