Planned Parenthood's Cecile Richards on How Dangerous Graham-Cassidy Is for Women
Your senators vote on the bill next week.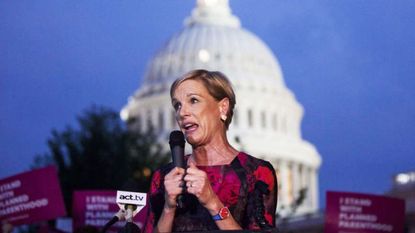 (Image credit: Getty Images)
Marie Claire Newsletter
Celebrity news, beauty, fashion advice, and fascinating features, delivered straight to your inbox!
Thank you for signing up to Marie Claire. You will receive a verification email shortly.
There was a problem. Please refresh the page and try again.
After lord-knows-how-many failed attempts to repeal and replace Obamacare, Senate Republicans are back at it again. This time they're trying to crash in the Graham-Cassidy bill before next week's budget reconciliation deadline—a health care bill numerous experts are calling the worst one yet. MarieClaire.com spoke with Cecile Richards, president of Planned Parenthood, about the latest legislation. Her take: "It's terrifying for women."
The reason? Well, there are multiple—"there are so many problematic and dangerous aspects of this bill," laments Richards—but at the heart of nearly all of them is this: The plan isn't much of a plan at all. It simply passes the power to regulate health care from the federal government to the states. In doing so, it gives those governments the ability to waive the insurance mandates that came with the Affordable Care Act (ACA). So, for example, your state could decide to let insurance companies charge more for pre-existing conditions.
"If you're a woman who has given birth, it's estimated that insurers could charge you up to $17,000 more a year for coverage," explains Richards. "This bill will allow insurers to charge breast cancer survivors more for their coverage—some estimate $30,000 more. These numbers are prohibitive."
The bill also abolishes the ACA's requirement that all plans cover maternity care and preventative care and institutes a nationwide ban on abortion coverage—even for private plans. And what are republicans offering as a solve? Women could pay extra for a rider, as women in Texas already have to. It amounts to "rape insurance," says Richards. "Women would have to somehow anticipate that they would need an abortion and buy a rider to cover that."
RELATED STORIES
So the bill is obviously terrible for all women, but if you're a woman who gets her health care at Planned Parenthood, it's even worse. Graham-Cassidy would prevent any person on Medicaid from getting care at Planned Parenthood.
"I can't say it enough: Planned Parenthood is not in the federal budget. We do not get a check from the federal government. We get reimbursed—not for abortion services—we get reimbursed for cancer screenings, for STI screenings and treatment, for birth control. All that will not longer be available for patients to get at Planned Parenthood if they're on Medicaid," explains Richards.
"The people who are going to be punished by this bill the most are the women who have relied on Planned Parenthood for affordable health care," she says.
Regardless of whether they patronize Planned Parenthood, this bill is likely to negatively affect all Medicaid patients, because "the bill completely goes after Medicaid," Richards says, noting that there's no Congressional Budget Office (CBO) score yet, but that experts are "concerned millions of people will lose insurance because of the radical restructuring of Medicaid." Women and children disproportionally access their care through the program.
"The irony of it all is that Paul Ryan started this crusade because he said that the wanted people to have choice in their healthcare provider," Richards points out. "Women should be able to do the same. For about 2.5 million women, they choose Planned Parenthood."
We know that you have health care fatigue. You are exhausted by all the frenzied talk of the last 8 months. But that's exactly what these republican lawmakers want: to pass a bill that's been denounced by all major health organizations while American women are distracted by something else.
"The reason the previous bills have been blocked is because people have spoken up," says Richards. "Go to istandwithpp.org to find a resistance event near you. Call your senator, call your representative. Now is the time to tell them how you feel."
Follow Marie Claire on Facebook for the latest celeb news, beauty tips, fascinating reads, livestream video, and more.
Celebrity news, beauty, fashion advice, and fascinating features, delivered straight to your inbox!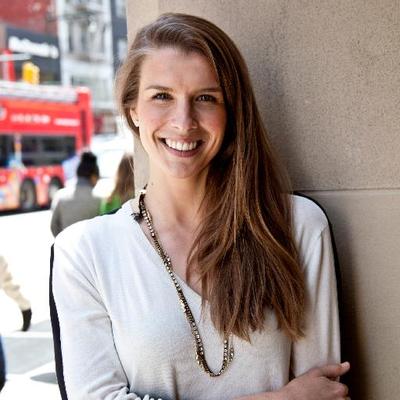 Danielle McNally is a National Magazine Award–winning journalist. She is the executive editor of Marie Claire, overseeing features across every topic of importance to the MC reader: beauty, fashion, politics, culture, career, women's health, and more. She has previously written for Cosmopolitan, DETAILS, SHAPE, and Food Network Magazine.