What We Know About Fort Hood Soldier Vanessa Guillen's Highly Suspicious Disappearance From a U.S. Army Base
Guillen's family accused the Army of lying to them and demands a congressional investigation into what happened.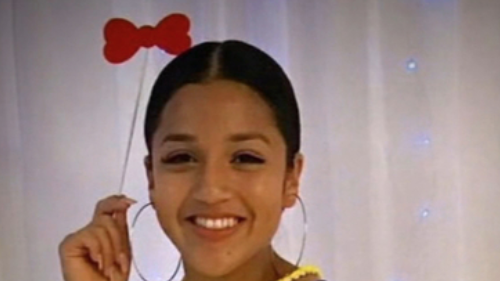 (Image credit: Instagram)
Vanessa Guillen, a 20-year-old private fist class (Pfc.) soldier for the United States Army, disappeared on April 22 at Texas' Fort Hood Army base.
Vanessa's family believes officials at Fort Hood are covering up her disappearance.
A suspect in Vanessa's disappearance died by suicide this week after being confronted by authorities.
Two months ago, Vanessa Guillen (opens in new tab)—a 20-year-old woman serving as a Pfc. soldier on Fort Hood's Unites States Army base—disappeared on April 22. She was last seen in the parking lot (opens in new tab) of her squadron's headquarters around 12 p.m. that day. Though her car keys, barracks identification card, and wallet were located on-site in an armory room where she was repairing artillery, she and her phone were nowhere to be found (opens in new tab).
The Guillen family suspects foul play in Vanessa's case because she previously told them she was being sexually harassed (opens in new tab) and feared retaliation. As a result, the Guillens hired an attorney to look into what happened, and they now suspect foul play from Fort Hood itself. "The facts aren't good. I don't like them," Natalie Khawam, the Guillen's family attorney, told Inside Edition (opens in new tab). "There were a few incidents where she [Vanessa] had told her colleagues, her friends, her family about being sexually harassed but she was afraid to report it. How does someone disappear on a base that has more protection and safeguards than anyone else on the planet?"
Fort Hood's Deputy Commander Major General Scott Efflandt waited until June 22 (two full calendar months after Vanessa's disappearance) before making a statement about Vanessa's case for the first time. "We want to bring Vanessa home as efficiently and as rapidly as possible. And towards that end, I'm asking for your assistance," he said (opens in new tab) in a Twitter video. "We need to bring Vanessa back to her Army family and to bring her back to her family, and we won't stop this effort until we're successful."
As we all grieve the loss of one Soldier, someone out there can help us not to have to grieve for another. If you have information as to the whereabouts of Vanessa Guillen, call 254-495-7767#FortHood #USArmy #FindVanessa #FindVanessaGuillen pic.twitter.com/BCTIS9wpiaJune 21, 2020
See more
On June 30, one week after Fort Hood's Deputy Commander issued a formal statement, human remains were found in a rural area near the Leon River (opens in new tab). The river is 30 miles (about an hour's drive) from the Fort Hood base. Tim Miller, founder of Texas EquuSearch—a nonprofit search and rescue org dedicated to finding missing people—told ABC13 (opens in new tab) he believes the remains belong to Vanessa Guillen and describes the area the remains were found in as a "shallow grave." The Guillens (opens in new tab) also believe that the remains are Vanessa's.

"It's believed to be her...pending positive identification which that will have to be determined by the medical examiner's office, but I'm confident to say the search for Vanessa is now over," said Miller. The Army's Criminal Investigation Command, however, told ABC13 they did not confirm the remains are Vanessa's, and the identification process will take time.
Hours after the remains were uncovered, authorities confronted a still-unidentified Fort Hood soldier who was a suspect in Vanessa's case (opens in new tab). But "as officers attempted to make contact with the suspect," the local authorities said in a statement, "the suspect produced a weapon and committed suicide by shooting himself." According to NPR (opens in new tab), the Army is also investigating a civilian suspect who is the "estranged wife of a former Fort Hood Soldier" because she might have something to do with Vanessa's disappearance.
The Guillens are now demanding a congressional investigation (opens in new tab) into Vanessa's case because of how the current investigation has been handled.
"They lied to our faces every single day." This press conference has been hard to watch. Fort Hood soldier Vanessa Guillen's family has such raw emotion after the heartbreaking developments over the last 24 hours. #whereisvanessaguillenhttps://t.co/0CsOK5jUq1 pic.twitter.com/40ATVGdhe7July 1, 2020
See more
If you wish to help with Vanessa's case, start by saying her name. If you have a platform, use it bring additional attention to Vanessa's disappearance by reposting the resources her family has put up on their official Instagram page, @findvanessaguillen (opens in new tab). The Guillens also have a GoFundMe page (opens in new tab) that is open for donations.
Additionally, there are petitions calling for the U.S. Army to be held accountable in how they handled her disappearance and the way they review complaints of sexual harassment altogether. This petition (opens in new tab) has more than 220,000 signatures. This petition takes it a step further and calls for the Fort Hood base to close down altogether (opens in new tab) for not taking the case seriously enough until Vanessa's mother turned to the media for help.
Starr Bowenbank is the assistant news editor who writes about all things pertaining to news, pop culture, and entertainment—you can follow her here. Writing aside, she loves singing literally everywhere, dancing in the street, hanging out in the East Village every chance she gets, and making her dreams come true.