How a Hero Saved Two Women From Sex Slavery in NYC
When a young woman in Manhattan heard that two Russian college students were headed for potential sex trafficking, she stepped in and changed their fate.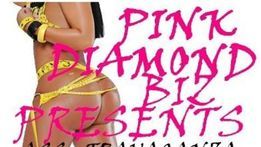 (Image credit: Archives)
The blogosphere was buzzing with rumors last spring that a young Manhattan woman had rescued two Russian college students from sexual slavery on Coney Island. Many people thought the whole thing was a hoax. Turns out, the story was true: Marie Claire editor-at-large Abigail Pesta tracked down the Russian women for an exclusive interview, and learned of their terrifying ordeal. Their story illustrates just how easily young foreign women can find themselves enslaved.
The Russian women explained how they flew to Washington D.C. for summer jobs as lifeguards — then found out the jobs had fallen through. That's when the women received new instructions from the Russian company that had arranged the jobs: Get on a bus to New York City and meet a guy named George at a nightclub on Coney Island, at midnight. Yikes. (A flier for the club, which has since closed, is pictured here.)
The scenario had all the signs of human trafficking. Here's how young foreign women are often ensnared: A woman is offered a regular-sounding job, which falls through, leaving her in a vulnerable situation. She gets sent to a new "job," where her passport is seized and she's told she has to "earn" it back, usually through sex work. If she doesn't obey, she faces beatings and threats against her family back home. Hard to believe? Sex trafficking is a $32 billion global business, and that includes America.
In the case of the two Russian women, something astonishing happened: A young woman in Manhattan named Kathrine Gutierrez Hinds learned of the women's plight from a blog post on the site MetaFilter. The post had been made by a guy in North Dakota named Daniel Reetz. He knew one of the Russian women from when he taught English in Russia a few years back. He thought the women were headed for danger, and needed help. So Kathrine stepped in, taking the women into her home, defying potential mobsters, and risking her own safety. You can read the whole crazy story on The Daily Beast (opens in new tab).