The Women of Congress on Why Women Should Run for Office
Here's why we need women in office now more than ever.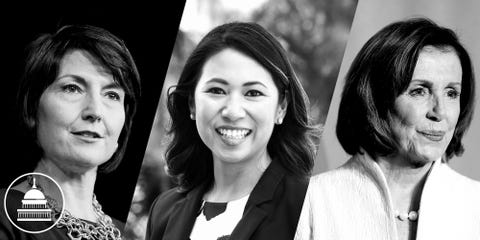 Design by American Artist
From Senator Shelley Moore Capito to Representative Nancy Pelosi, ahead nine congresswomen emphasize why we need woman to run for office now more than ever.
1
Senator Kamala Harris (D-CA)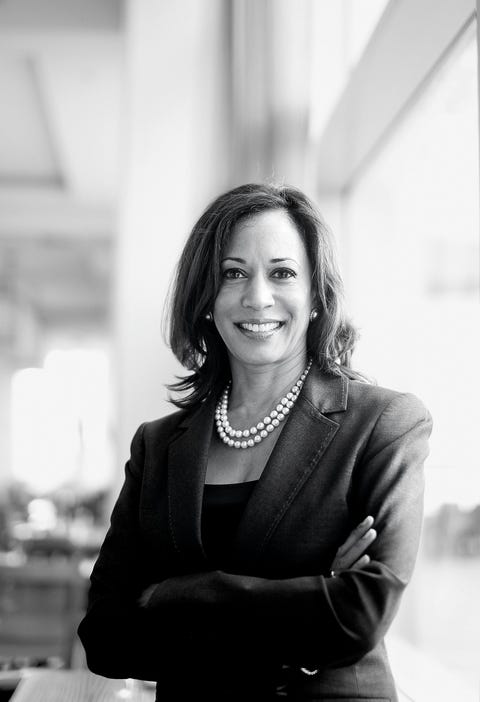 Sandy Huffaker/Corbis
Getty Images
"Getting more women to run for office and hold positions in government is not just the right thing to do. It's the smart thing to do. It yields better policy, healthier democracies, and stronger communities. For one thing, women in power bring a different perspective. An essential perspective. I've been at meetings this year and in Washington, D.C., where 10 men speak before a single woman is called up on stage. If you're trying to tackle the world's problems, you should hear from someone who represents half the world's population."
2
Representative Nancy Pelosi (D-CA)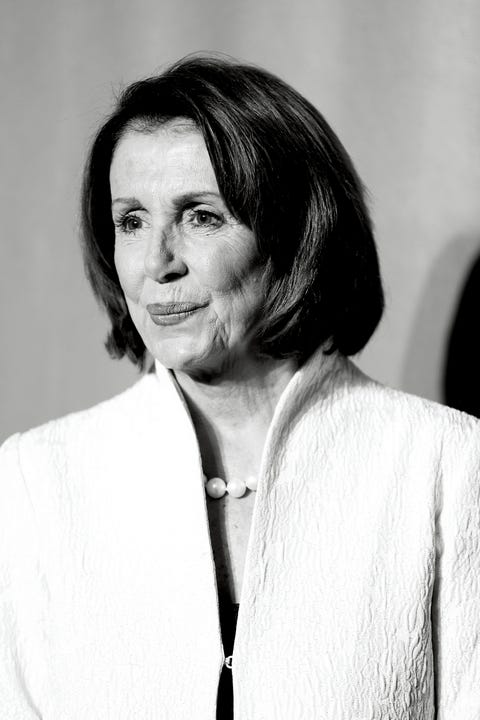 "I remember my first meeting in the White House as House Democratic Leader in 2002 with President George W. Bush, the Vice President, and the leadership of the Congress in both chambers. I'd been to meetings at the White House before, but I realized this meeting was unlike any meeting that any woman had ever attended at the White House. For the first time, a female congressional leader elected by her peers, not appointed, was at the table. I had the sense all of a sudden that my seat was crowded with all the suffragists: Elizabeth Cady Stanton, Lucretia Mott, Susan B. Anthony, Sojourner Truth, Alice Paul. I could hear them say, 'At last, we have a seat at the table.' And all I could think was, 'We want more.'"
3
Representative Elisa Stefanik (R-NY)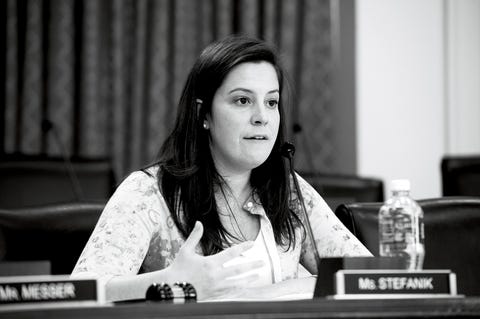 Tom Williams/CQ Roll Call
Getty Images
"Women represent the majority of voters in this country. We bring a unique perspective to every single policy issue. I believe that every issue in this country is a woman's issue and we deserve more seats at the leadership table."
4
Senator Elizabeth Warren (D-MA)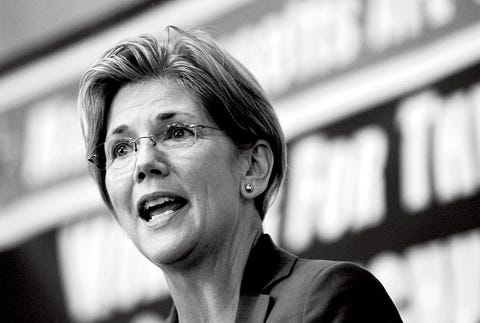 Bill Clark/CQ Roll Call
Getty Images
"When people look back at this era, Donald Trump's inauguration will be a significant moment in history. But to me what was even more meaningful was the day after the inauguration: the women's marches. I attended the march in Boston and looked out at thousands and thousands of women (and friends of women). It was a powerful reminder of what democracy is all about. We need more women to get engaged in politics and to run for office. Women have valuable experiences and perspectives that help enrich the political discussion and make sure government reaches more inclusive decisions. As others have said: If you don't have a seat at the table, then you're probably on the menu."
5
Representative Mimi Walters (R-CA)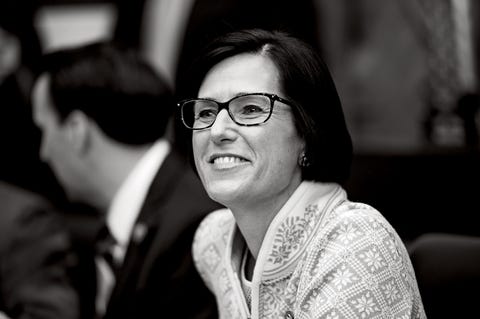 "Often, mothers serve as the referees of their families, mostly with their kids. Disagreements, fights, and other nonsense break out constantly among your children. It's always up to mom to defuse the situation and bring the dispute to a resolution. It's part of our nature. In Congress, where women are vastly under-represented, my fellow moms and I see similar situations constantly! It has helped me ease some of the partisan bickering and political jostling to find compromise, and solutions that work for the greater good."
This article is part of our "Women Running for Office" series, which originally appeared in Marie Claire's November 2017 issue, on newsstands October 17. To view the full package, click here.
This content is created and maintained by a third party, and imported onto this page to help users provide their email addresses. You may be able to find more information about this and similar content at piano.io