Brazilian Women Are Being Asked to Prove Their Virginity To Get a Job
This is not a drill.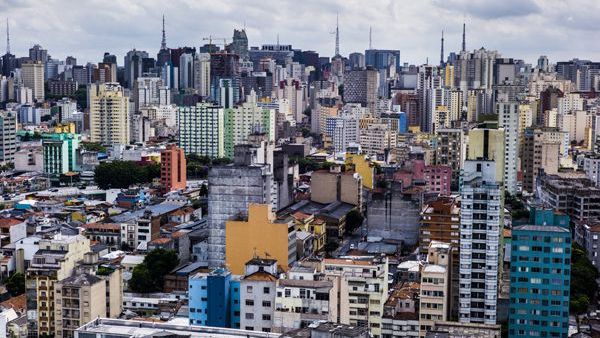 (Image credit: Getty Images)
In the craziest news you've heard all day, Brazilian employers are mandating that women must take virginity tests before they're hired. The Sao Paulo education department is requiring women to provide a doctor's certificate or undergo a pap smear to prove that they're not only cancer-free, but that they're abstaining from sex (or preferably, that they've never had it in the first place).
This crazy ask is not about purity of body and mind, the department says, but rather ensuring the health of their employees, which in turn, leads to career longevity. More specificially, they ask for the test because certain STI's, like HPV, can lead to cervical cancer, and since virgins's exposure to STI's is little to none, their risk is lower than candidates that are sexually active.
What more, the Sao Paulo's education department isn't the only Brazilian agency to require the "proof of chastity" before they bring a woman on as a part of their team. Female applicants for the police force in Bahia, a state in northeast Brazil, were similarly asked for proof of an unbroken hymen.
Countries all over the world have mandated health exams in exchange for employment in prior years, but only to make rule out ailments that may impact the actual job (think: a near-sighted pilot). Asking for such a invasive and irrelevant information crosses the line into unethical territory. Not to mention, it makes zero sense. Sure, virgins are less likely to contract STI's, but there's lots of things that can harm your health besides sex—smoking, poor eating habits, etc. Perhaps the education department should focus on encouraging good teaching, and leave their employees's health up to the employees themselves.
Related:

The 10 Countries Where It's THE WORST to be a Woman


The Best Countries for Women Around the World


The States That Have the Biggest Pay Gap for Women


Why You Should Care About Equal Pay

Photo via Getty Images
Diana is a producer at ELLE.com. She previously wrote for MarieClaire.com. Diana is a Syracuse grad and a Chicago native, and therefore a pro at dealing with cold weather. She's also an Anglophile, which means she love all things British—especially Downton Abbey, London, and Will and Kate (and Prince George!)