9 Takeaways You Need To Know From Hillary Clinton's The Atlantic Interview
Get ready to vote people. 2016 is coming fast.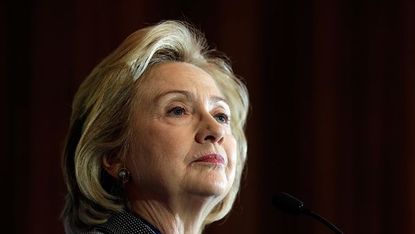 (Image credit: Getty Images)
First Lady of the 1990s, former Secretary of State, New York Times bestselling author, potential Democratic nominee for President in 2016, and all around political powerhouse Hillary Rodham Clinton sat down with news magazine The Atlantic for an in-depth interview on everything from her stance on the ongoing conflict in the Gaza Strip to her thoughts on the way the Obama admistration has handled involvement in global conflicts since 2008. Reading through the beefy interview is a lofty task that takes a lot of time and a lot of scrolling, so if you want to skip the full sit down over at The Atlantic, read below for the talk's biggest takeaways.
1. In Gaza, Clinton is on the side of the Israelis. A key negotiator in the last cease fire in the Gaza Strip back in 2012, Clinton told Goldberg that she's surprised that the agreement kept the peace for as long as it did. After the rocket attacks on Israel from Gaza, Clinton says that the Israelis have the right to defend themselves.
2. However, she does note that Israel, as well as other democratic countries (like the United States, for one), should limit civilian casualties as much as possible. Whether Israel has done enough to do so, particularly in the case of the bombed UN school, however, is yet to be determined, she says. The primary blame, she does say, rests with Hamas and Palestine. "I don't know a nation, no matter what its values are—and I think that democratic nations have demonstrably better values in a conflict position—that hasn't made errors, but ultimately the responsibility rests with Hamas," she says.
3. Clinton says that anti-semitism is still a motivator in the mounting criticisms of Israel in the wake of the conflict in Gaza. "There are more demonstrations against Israel by an exponential amount than there are against Russia seizing part of Ukraine and shooting down a civilian airliner," she says. "So there's something else at work here than what you see on TV."
4. She disagrees with the way the Obama administration handled the situation in Syria. While she says that she doesn't know if building up an opposition to ISIS militants in Syria would have impacted the current situation with ISIS, she does believe that the lack of opposition left a hole that's now been filled by the jihadists, or ISIS, the militant group whose reach has now spread from Syria to Iraq. "What we have here is an old lesson that you can't beat somebody with nobody," she says.
5. For the first time since leaving her post as Secretary of State 19 months ago, she spoke out on her feelings on Obama's foreign policy. "Great nations need organizing principles, and "Don't do stupid stuff" is not an organizing principle," she says, alluding to Obama's use of this phrase when talking about the United States's involvement in foreign conflicts.
6. She thinks that it's too soon to tell if truly successful political Islam is a pipe dream or a potential reality. She says the Muslim Brotherhood was ineffective in transitioning from political movement to governing force in Egypt. But that's not demonstrative of all Islamist groups. One example she does point out as "sophisticated" is in Tunisia, where the Islamic political party in power is willing to work with the country's secularists if there's a strong pushback against what they're doing.
7. She says that the United States government is too one-way-or-the-other when it comes to involvement in international crises. They're either too quick to spring to military action, or too shy to stay away from involving themselves in a needy cause, she says. To determine the next steps, Clinton says it's important to for the United States to determine the tools we have at our disposal, and whether that's enough to handle a certain situation.
8. Her driving political force is summed up in three words: "peace, progress, and prosperity." Clinton believes that ensuring prosperity for American citizens at home is essential to gaining public support in foreign interference.
9. She's continued to keep women's rights a priority. The first ambassador for global women's issues is now a permanent position, which Clinton says is a significant change. Through this position and further research, we know that female involvement is essential to peace and safety worldwide.
Related:
Hillary Clinton Unplugged

Is This Really Goodbye?

Hillary Clinton Talks "Unfinished Business"

Hillary Clinton Talks 'Unexpected' Partnership in New Book
Marie Claire email subscribers get intel on fashion and beauty trends, hot-off-the-press celebrity news, and more. Sign up here.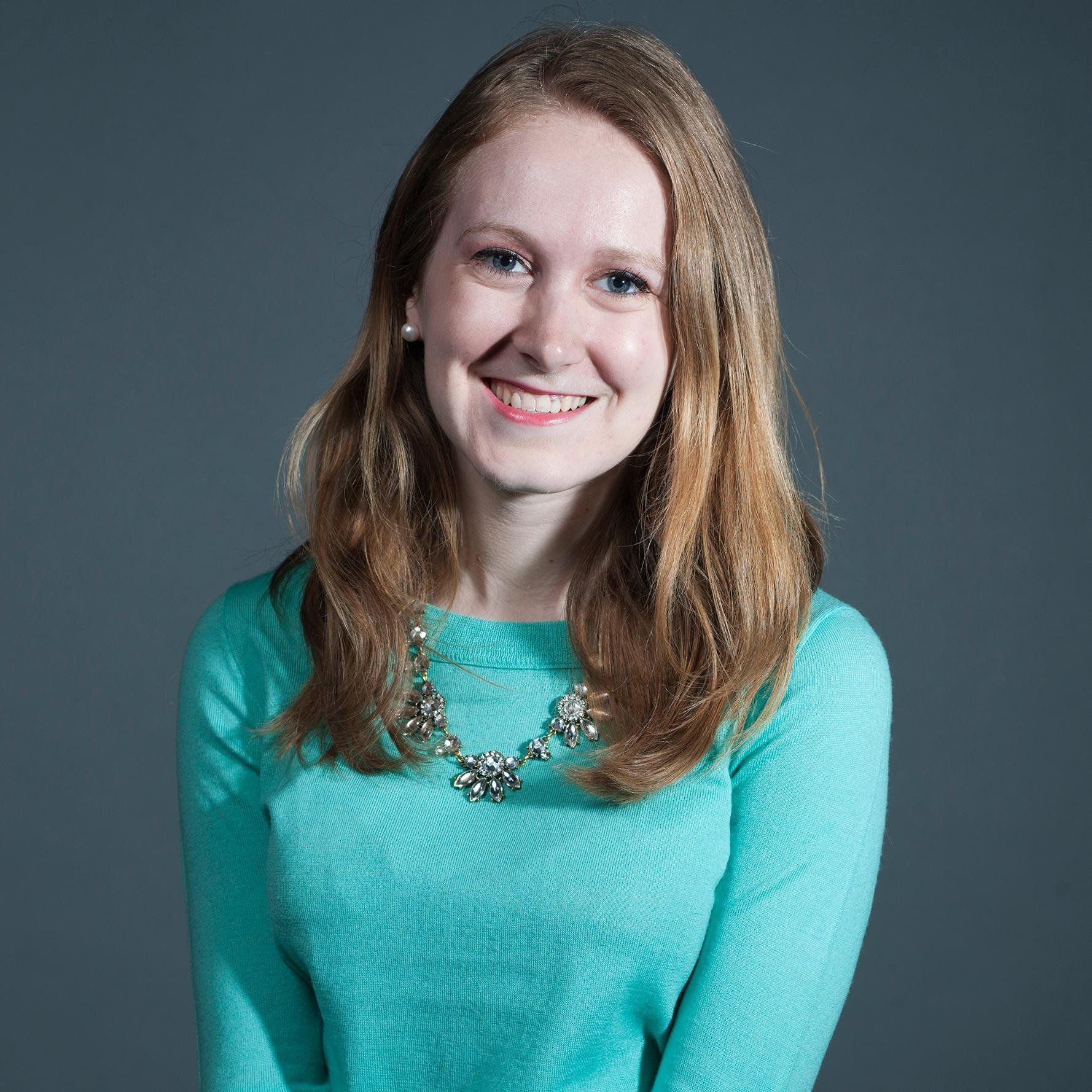 I'm an Associate Editor at the Business of Fashion, where I edit and write stories about the fashion and beauty industries. Previously, I was the brand editor at Adweek, where I was the lead editor for Adweek's brand and retail coverage. Before my switch to business journalism, I was a writer/reporter at PEOPLE.com, where I wrote news posts, galleries and articles for PEOPLE magazine's website. My work has been published on TheAtlantic.com, ELLE.com, MarieClaire.com, PEOPLE.com, GoodHousekeeping.com and in Every Day with Rachael Ray. It has been syndicated by Cosmopolitan.com, TIME.com, TravelandLeisure.com and GoodHousekeeping.com, among other publications. Previously, I've worked at VOGUE.com, ELLE.com, and MarieClaire.com.