A Former Contestant on 'The Apprentice' Says Donald Trump Sexually Assaulted Her
She also said she felt she was penalized for not sleeping with him.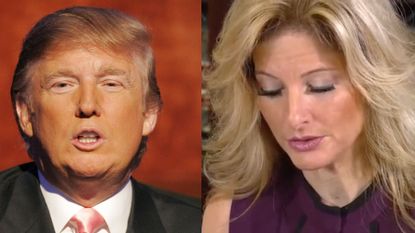 (Image credit: Twitter / Getty Images)
Restaurant owner Summer Zervos, who was a contestant on season five of The Apprentice, became the latest woman to come forward and claim Donald Trump sexually assaulted her. On Friday, she gave a press conference and read a lengthy statement detailing a painful encounter with the Republican presidential candidate at the Beverly Hills Hotel.
Video: 'Apprentice' contestant Summer Zervos says Donald Trump sexually accosted her at the Beverly Hills Hotel https://t.co/DK3jLrpSbaOctober 14, 2016
See more
Zervos was the first contestant to be fired on her season, but she said that she still saw him as a potential employer and mentor after she left the show. In 2007, she went to New York and went to Trump's office, where he allegedly kissed her on the lips when she entered and when she left. She was uncomfortable, but friends and family said it was likely just how he greeted people. When they met, he apparently told her he'd love her to work at his company.
Shortly after that meeting, he was in Los Angeles and invited her for dinner at the Beverly Hills Hotel. According to Zervos, she was taken to a bungalow where Trump was waiting, and he greeted her with an open-mouthed kiss. She walked away and sat across the room, but complied when he asked her to sit next to him. "He then grabbed my shoulder and began kissing me very aggressively and placed his hand on my breast," she claimed. She said she pulled away, but Trump grabbed her hand and walked her to the bedroom to watch television.
"He put me in an embrace and I tried to push him away," Zervos said. "I pushed his chest to put space between us and I said, 'Come on man, get real.' He repeated my words back to me, 'get real,' as he began thrusting his genitals." Zervos said he then tried to kiss her again. The two finally got to have dinner and talk business and personal finance. Later, he asked her to meet him the next morning at his golf course.
"I was very conflicted as to what occurred," she wrote in her statement. "I wondered if the sexual behavior was some kind of test and whether or not I had passed." She went to the golf club, and Trump introduced her to a general manager, then left. She got a job offer there, but for half of what her salary requirements were. "I called Mr. Trump and told him that I was upset and that I felt that I was being penalized for not sleeping with him," Zervos said. "Mr. Trump said that he was golfing and could not discuss this at that time." He later told her to never use his private number again, and gave her "the run around" when it came to other jobs.
In April of this year, Zervos said she tried to reconnect and confront Trump privately about the incident, but never received a reply. When reporters asked her why she decided to tell her story now, she said, "I want to be able to sleep when I'm 70 at night," according to The Hollywood Reporter. She does not want to sue him, but her attorney, Gloria Allred, says she has two witnesses who can vouch for the story.
You can watch video of her accusations above, or see the printed statement below. Keep in mind that if you are a survivor of sexual assault yourself, the content may be triggering for you.
Summer Zervos statement about alleged @realdonaldtrump sexual harassment. pic.twitter.com/uWJWsuGZVIOctober 14, 2016
See more
Follow Marie Claire on Facebook for the latest celeb news, beauty tips, fascinating reads, livestream video, and more.
Celebrity news, beauty, fashion advice, and fascinating features, delivered straight to your inbox!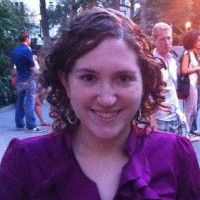 Megan Friedman is the former managing editor of the Newsroom at Hearst. She's worked at NBC and Time, and is a graduate of Northwestern's Medill School of Journalism.