The Domestic Violence Victim Detained by ICE Is Now Being Refused Hormone Therapy
She was arrested while seeking protection from her abuser and says she is suffering in jail.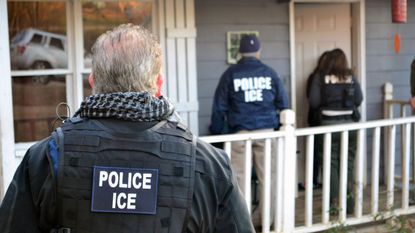 (Image credit: Getty Images)
Marie Claire Newsletter
Celebrity news, beauty, fashion advice, and fascinating features, delivered straight to your inbox!
Thank you for signing up to Marie Claire. You will receive a verification email shortly.
There was a problem. Please refresh the page and try again.
Update, 2/27: Irvin Gonzalez, the transgender woman arrested by ICE agents while at an El Paso, TX, courthouse seeking a protective order against her ex-boyfriend earlier this month, has spoken publicly for the first time.
Gonzalez, who has been held in a county jail since February 9th, tells the New Yorker, that she has been denied the hormones she takes and is suffering from withdrawal. She complained that she couldn't sleep, is experiencing tooth aches and headaches, and that she has begun to grow facial hair. "I am in shock," Gonzalez said.
The circumstances of her arrest sparked concern in local law enforcement officials and the area's congressional representative Beto O'Rouke (D-TX), who have called for an investigation into how Gonzalez's arrest was handled. Of particular concern: The official criminal complaint filed against her says the officers simply spotted her leaving the courthouse. (Courthouse surveillance footage shows the officers arresting her inside the building.)
Gonzalez says that, although she was worried about having to confront her ex, she had originally "felt very safe and protected in the court."
Original Post, 2/16: An undocumented woman seeking protection from her allegedly abusive boyfriend was arrested by federal immigration agents last week *while she was at a courthouse filing a restraining order against him*.
According to El Paso County Attorney Jo Anne Bernal, six Immigration and Customs Enforcement (ICE) officials entered the courthouse on February 9 to arrest Irvin Gonzalez, who has a history of arrests and deportation, because she is undocumented, reports the El Paso Times. Bernal believes that authorities were tipped off by Gonzalez's alleged abuser, Mario Alberto De Avila, who himself had been detained by ICE earlier.
In late 2016, Gonzalez made three police reports alleging that she had been punched, kicked, and chased with a knife by De Avila. Gonzalez had been staying at the Center Against Sexual and Family Violence.
Obviously this new development in our country's rapidly changing immigration policy is worrisome, considering that victims of domestic abuse already have plenty to be scared of when coming forward to authorities about their attacker. What's more, abusers commonly seek to control undocumented partners by threatening to alert immigration authorities, says 65th District Judge Yahara Lisa Gutierrez, who oversees the court that issued Gonzalez's protective order.
According to Bernal, Gonzalez also identifies as transgender. Domestic violence occurs at higher rates among the transgender community than in the general population—50 percent of transgender people will experience violence at the hands of a partner in their lifetime, according to a review by The Williams Institute.
This news comes on the heels of immigration raids across the country. In the last week more than 640 people were arrested, per a Department of Homeland Security statement.
Follow Marie Claire on Facebook for the latest news, fascinating reads, livestream video, and more.
Celebrity news, beauty, fashion advice, and fascinating features, delivered straight to your inbox!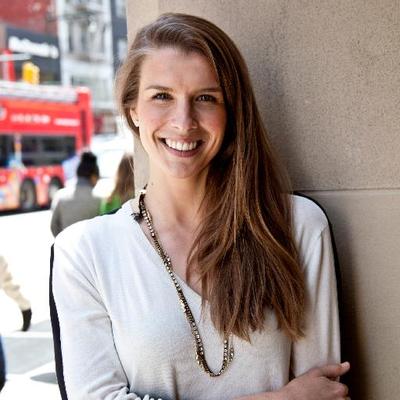 Danielle McNally is a National Magazine Award–winning journalist. She is the executive editor of Marie Claire, overseeing features across every topic of importance to the MC reader: beauty, fashion, politics, culture, career, women's health, and more. She has previously written for Cosmopolitan, DETAILS, SHAPE, and Food Network Magazine.