Dear Donald: Don't Make Your Anti-Climate-Change Announcement in a Garden
Take that shit inside.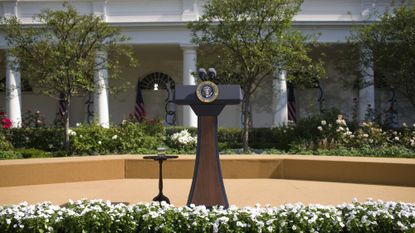 (Image credit: archive)
This afternoon President Donald Trump stood in the White House Rose Garden and announced that the country is withdrawing from the Paris Agreement. You could practically hear the bushes withering in despair.
According to United Nations climate change experts, if humans do nothing to halt the rise in global temperatures, by 2100 we'll face mass extinctions, flooding, drought, and starvation. Theoretical physicist and all-around genius Stephen Hawking gave our species 100 years to escape the planet or perish, and that was before Trump pulled out of the global commitment to prevent Earth from warming by more than 3.6 degrees Fahrenheit, the tipping point at which these catastrophic events will ensue.
The Paris treaty has been ratified by 146 other countries besides the U.S., so it's not as though the planet will spontaneously combust without our participation. But all is kind of lost: The success of the agreement hinges on developed countries like the United States—whose coal burning and car driving have gotten the world into this mess—helping to finance developing nations' move toward cleaner energy. Plus (and I'm a journalist, not a scientist, but I'd venture to guess) if you're not working to reduce global warming, there's a damn good chance you're increasing it.
RELATED STORIES
It's not surprising that Trump pulled out. He's long claimed climate change is a hoax perpetrated by the Chinese and campaigned on the promise of doing just what he did today. In his speech he said that, "the Paris Climate Agreement is simply the latest example of Washington entering into an agreement that disadvantages the U.S. to the exclusive benefit of other countries, leaving American workers—who I love—and taxpayers to absorb the cost."
But the move was still shocking. And not just because this man has grandchildren who will likely live through the disaster scenarios described above. (Or that he'll probably have to replace his golf habit with, say, billiards.) But because he did it standing in the 83-degree sunshine on the first day of June (a slightly higher-than-average temperature, by the way) surrounded by trees and flowers and clean air and all the things this announcement promises to destroy.
So next time you want to put on a press conference about how you're ruining the only planet the American people have, Donald, think about the irony and make that speech from the safety of one of your gilded ballrooms instead.
Follow Marie Claire on Facebook for the latest news, long reads, video, and more.
Celebrity news, beauty, fashion advice, and fascinating features, delivered straight to your inbox!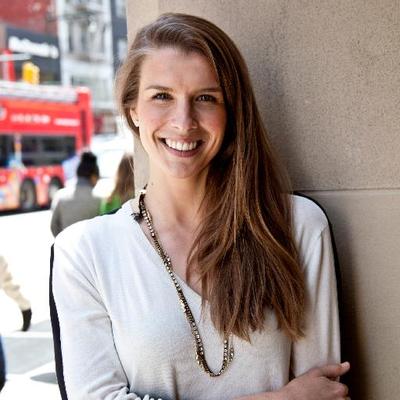 Danielle McNally is a National Magazine Award–winning journalist. She is the executive editor of Marie Claire, overseeing features across every topic of importance to the MC reader: beauty, fashion, politics, culture, career, women's health, and more. She has previously written for Cosmopolitan, DETAILS, SHAPE, and Food Network Magazine.