In Arkansas, Women Might Need to Get Their Rapist's Permission to Get an Abortion
Major restrictions are heading to court.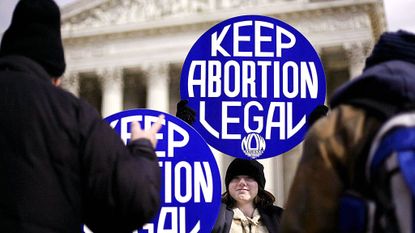 (Image credit: Getty Images)
•A law in Arkansas could go into effect this month that requires both a woman and her partner to agree on what to do with fetal remains after an abortion.
•Pro-choice activists say this effectively requires a woman to get a man's permission to get an abortion, because doctors need to ensure the remains will be legally disposed before starting a procedure.
•It's just one of several state restrictions on abortion this year; the ACLU has filed to block Arkansas' restrictions until a court hearing on July 13.
A law about to go into effect in Arkansas could mean a woman needs permission from her partner—and even her rapist—before she can get an abortion. But pro-choice activists are fighting the law, and several others that heavily restrict abortion access, in court.
The ACLU and the Center for Reproductive Rights have filed a federal lawsuit claiming Arkansas' restrictions are unconstitutional and place too much of a burden on women who want abortions. They are seeking to block the laws from going into effect until the case is decided in court, according to the Washington Post. If the block doesn't succeed, the law will go into effect at the end of July; the first hearing is on July 13.
One of the bills in question, HB1566, amends an existing law to mandate that fetal remains should be disposed of in accordance with the Arkansas Final Disposition Rights Act of 2009, and that a physician or an abortion clinic should enforce that. The act says that both parents would need to agree on what to do with the remains of an aborted fetus. And because of that requirement, some pro-choice activists say that means a woman would need her partner's permission to get an abortion in the first place, because the partner would need to be notified and agree about what to do with the tissue. And the complaint notes that this could threaten the safety of women in abusive relationships, or even women who were raped.
But the bill's sponsors deny this was ever the intention of the bill, and say it was only meant to show respect for the fetus. "The intent of the bill was to separate the unborn baby from medical waste, as previous to the bill the baby could be disposed with medical waste," Arkansas Rep. Kim Hammer told KARK 4 News. "It was 90 to 10 in the House. It was 34 to one in the Senate. I think that within itself makes a statement that nobody would ever think that this bill gave any authority who is as evil and wicked as being a rapist."
"I can't speak for judges in the state of Arkansas, but I don't see judges who ultimately have the control to make that decision applying it that way," Hammer elaborated to Bustle. "But I will tell you, if that becomes an issue, I'd be glad to bring clarity to that so somebody who is in that unfortunate situation isn't required to do that. I don't agree with the idea that she would have to notify who raped her."
As the bill stands now, doctors or other providers who do not comply with the law would face criminal penalties, so they have to know the tissue can be disposed lawfully before even starting an abortion. "This is all happening before [a woman] even gets the abortion, because the doctor has to know he or she will be able to dispose of the tissue legally and without facing criminal liability," Talcott Camp, deputy director of the ACLU's Reproductive Freedom Project, told Bustle. "And meanwhile, time's just a wasting."
If two people with the same relationship to "the decedent" (read: the fetus) can't agree on what to do, a circuit court may have to intervene to make a decision. And that sort of thing takes time, which may push the pregnancy past the 20-week mark, making it illegal to get an abortion at all in the state of Arkansas.
Currently, if a woman has a medication abortion at home, she can dispose of the fetal tissue herself without any regulation. And if she has a medication or surgical abortion at a facility, health care providers can dispose of it in a "respectful and proper manner," which include giving the tissue to the woman, burying it, cremating it, incinerating it, or sending it for medical testing. The tissue cannot be disposed of within 48 hours of the abortion without the woman's or the spouse's consent.
According to the federal complaint, this is just one of a number of restrictions against abortion seen in Arkansas this year. New laws have banned dilation and extraction, which is the most common way to end a pregnancy after the first trimester, required physicians to request medical history from a woman regarding her "entire pregnancy history," which could theoretically span decades and be hard to find, and requires police to take tissue as "evidence" when girls 17 and under get abortions, even when there's no other proof of abuse.
RELATED STORIES
A representative for NARAL Pro-Choice told The Huffington Post that laws like this around tissue have darker intentions—to make it even harder for women to get abortions: "While proponents of this plan claim it's about embryonic-tissue requirements, the plain intention and unavoidable outcome of this scheme is to make it harder for a woman to access basic health care by placing more barriers between a woman and her doctor."
"Arkansas women cannot afford to lose further access [to abortion]," the ACLU wrote in a statement. "And they should not have to endure invasions of privacy and violations of their autonomy."
---
Follow Marie Claire on Facebook for the latest celeb news, beauty tips, fascinating reads, livestream video, and more.
Celebrity news, beauty, fashion advice, and fascinating features, delivered straight to your inbox!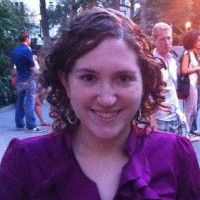 Megan Friedman is the former managing editor of the Newsroom at Hearst. She's worked at NBC and Time, and is a graduate of Northwestern's Medill School of Journalism.