Who Is Fani Willis, the District Attorney Prosecuting Trump?
Fulton County's DA has never shied away from a high-profile case.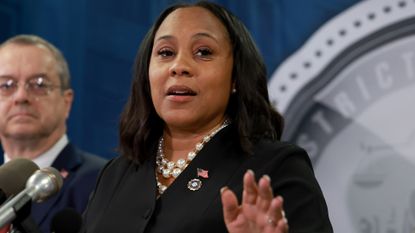 (Image credit: Getty Images)
Marie Claire Newsletter
Celebrity news, beauty, fashion advice, and fascinating features, delivered straight to your inbox!
Thank you for signing up to Marie Claire. You will receive a verification email shortly.
There was a problem. Please refresh the page and try again.
In February 2021, just one month after former U.S. president Donald Trump was caught on tape pressing Georgia's secretary of state to "find" him votes, Fani Willis went to work. The Fulton County, Georgia district attorney opened a criminal investigation into possible illegal "attempts to influence" the presidential election, which soon became one of many investigations into Trump's behavior during and around his presidency.
After building her case and calling on a number of high-profile witnesses to a special grand jury, Willis officially indicted Trump and 18 others on August 14 for attempting to overturn the 2020 presidential election results. Per CNN, the 41-count indictment states Trump and others "joined a conspiracy to unlawfully change the outcome" of the election and "unlawfully conspired and endeavored to conduct and participate in a criminal enterprise" after Trump lost the election in Georgia.
Willis' indictment marks the fourth criminal case to be brought against Trump this year, which includes cases regarding hush money, classified documents, and election interference. But it's Willis' historic indictment that may be the most sprawling case against Trump, and it isn't the first time she's served as prosecutor in a high-profile case. Here's what you need to know about the DA taking on Trump.
Willis has an extensive background in law.
Long before she became Fulton County's first female elected district attorney, Willis' background in law went way back. According to The Washington Post, Willis grew up in Washington and often went to D.C. Superior Court with her father, John Floyd, a defense lawyer. After graduating from Howard University and Emory University School of Law, Willis went on to spend a few years at a private practice before becoming assistant district attorney for Fulton County in 2001.
She made a name for herself during the Atlanta Public Schools Cheating Scandal.
While serving as the Fulton County assistant district attorney at the time, Willis was one of three lead prosecutors in the 2014 to 2015 case of 12 educators accused of correcting students' answers to inflate scores on standardized tests. Dubbed the Atlanta Public Schools Cheating Scandal and referred to as the largest cheating scandal in the nation's history, Willis was able to win 11 out of 12 convictions on racketeering and a variety of other charges.
She keeps a tough defense on Atlanta's RICO laws.
Willis has built up her reputation as a staunch defender of Georgia's Racketeer Influenced and Corrupt Organizations Act, a.k.a. RICO. Originally intended to prosecute mobsters and gang members, it was this law Willis used to prosecute the educators in the Atlanta Cheating Scandal. It was also the same law she used to probe Trump and his associates' attempt to overturn the 2020 presidential election.
She's currently involved in another high-profile RICO case surrounding rappers Young Thug and Gunna, who are accused of helping found a violent street gang, known as Young Slime Life, or YSL, per NPR.
Willis unseated her former boss when she became Fulton County's District Attorney
When people began asking Willis to run for the Fulton County DA in 2020, she originally didn't want to run. At the time, she was the Chief Municipal Court Judge for the City of South Fulton and ran a private practice focused on criminal defense and family law. Her former longtime boss, Paul Howard, had been serving as DA for six terms but was undergoing allegations of misconduct.
In the end, Willis told South Atlanta Magazine via CNN that she had felt called to run, saying, "But in my mind, I would never run against the sitting DA… but the cries got louder and louder and louder… and I just took the leap of faith and did what God called me to do."
Once she took office in 2021, Willis inherited a backlog of thousands of cases likely stemming from the coronavirus pandemic and her predecessor. Willis had said her office worked "around the clock" to indict violent offenders within 90 days of their arrest before a judge is mandated to grant them a bond. Additionally, Willis created a pre-indictment program that allows defendants to participate in community service and take life-skills courses instead of being charged.
Willis' priority on the Trump case comes from her belief in the state.
After Trump's call to Georgia's Secretary of State was made public in January of 2021, Willis was just days into her term as Fulton County's DA, but that didn't stop her from getting to work right away. In February 2021, Willis officially launched an investigation, then requested a grand jury be formed in January 2022, meaning she has been investigating the case for over two years now.
According to the Post, her tenacity in prosecuting Trump comes in part from her belief in the role of the state. "The government has only two responsibilities if you live in a democracy," she previously told the Post. "The number one thing that needs to happen in a free society is that you've got to keep people safe. The second thing in a free country is the importance of the right to vote."
Celebrity news, beauty, fashion advice, and fascinating features, delivered straight to your inbox!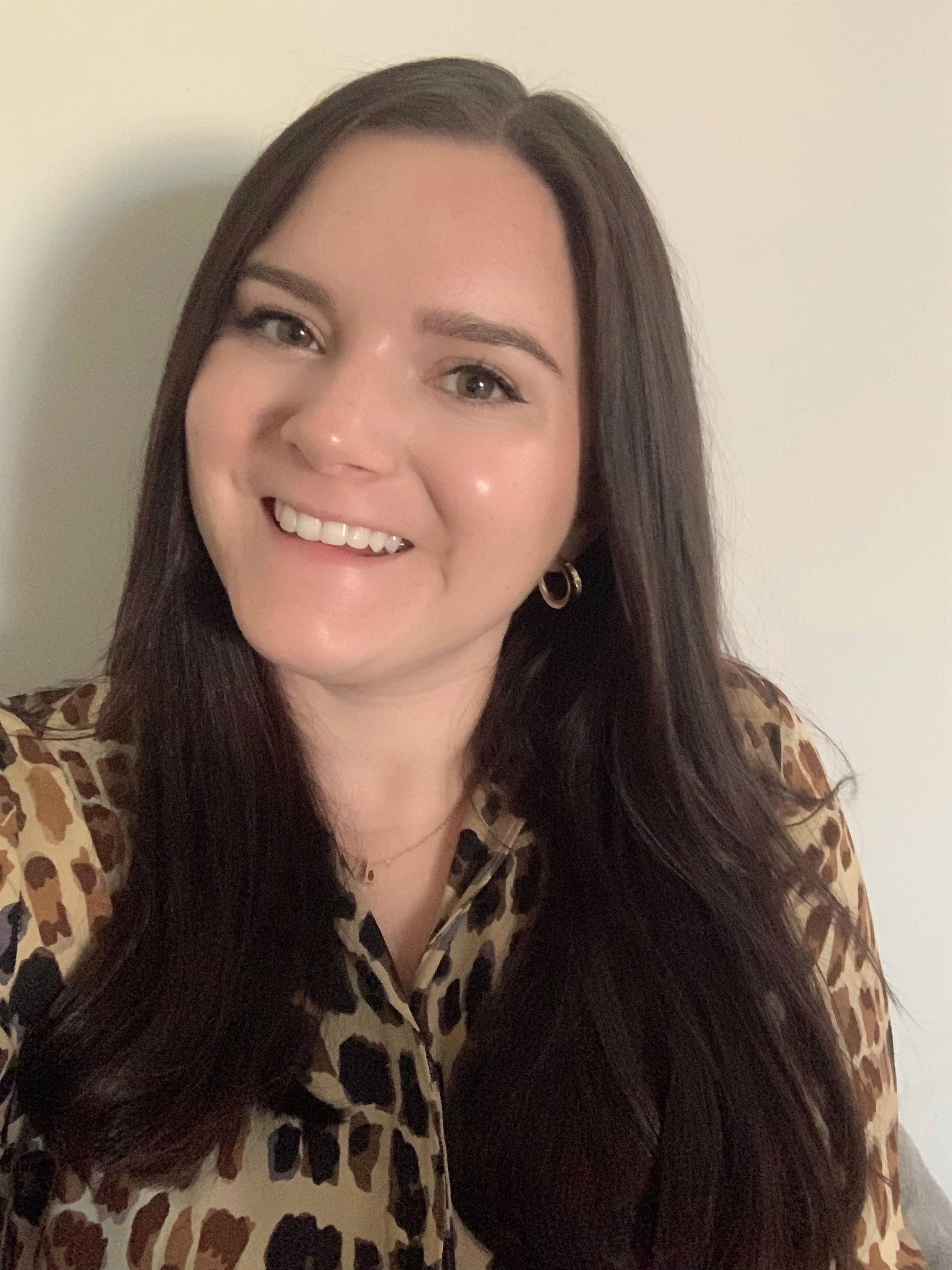 Brooke Knappenberger is Contributing Writer at Marie Claire, where she writes across the board from fashion and beauty to books and celebrities. As a pop culture junkie, Brooke obsessively consumes and writes about the latest movie releases, streaming TV shows, and celebrity scandals. She has over three years of experience writing on fashion, beauty, and entertainment and her work has appeared on Looper, NickiSwift, The Sun US, and Vox Magazine of Columbia, Missouri. Brooke obtained her Bachelor's Degree in Journalism from the University of Missouri's School of Journalism with an emphasis on Magazine Editing and has a minor in Textile and Apparel Management.