I'm Tired of Dating Men Who Think I Hate Men
On being a feminist in a sea of Ben Jordans.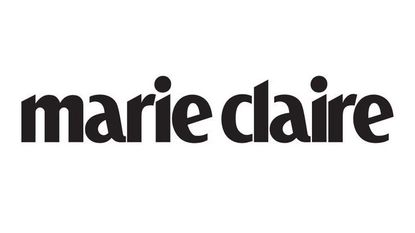 (Image credit: Marie Claire)
"Do you just...hate men?"
When my (now ex) long-distance boyfriend asked me this question during a (literal) Netflix and Chill session, I was so stunned that I nearly dropped my phone.
It was not the first time a man had asked me this question. And despite the fact that I'm not one to ever be silenced—especially by such a cheap, clichéd trick—this time was different. My partner, who'd asked me to teach him more about why women need safe spaces, was the one derailing the conversation. During sacred Netflix and Chill time. Over my thoughts on a terrible Bruce Willis movie he liked.
Talk about fragile masculinity.
"That's why The Story of Us is my favorite love story," he said, beginning the film analysis part of the Chill session. "It's just so real."
I shuddered.
"I think you're saying that because Ben Jordan (Bruce Willis' character) gets a happy ending. But it's not that great a love story from his wife's perspective."
"How so?" he said, and I mistook it for intrigue.
"Ben Jordan is a complete infant. All his wife asks is for him to grow up, and be an equal parent and partner in their relationship. He says 'no,' she threatens to divorce him, he makes no changes whatsoever, and then she says, 'Okay, nevermind!' That's just patriarchal coercion."
"Coercion?" he asked in a tone I now recognize as disgust.
"In this patriarchal society, women are socialized to coddle male egos and not to ask 'too much' of men or risk losing everything society says a woman should value, i.e. male attention and approval. Better not to rock the boat by asking for 'unreasonable' things like maturity and an equal partnership."
"What a nightmare," I continued, "to be stuck in a relationship with someone who will never sacrifice or change for your benefit but will expect you to do so for him while you suffer in silence."
Oh, my prescient heart.
I half-expected him to ask how we could prevent that from happening in our own relationship. What I got was, "Do you just hate men?" followed by months of his own exhausting Ben Jordan impression.
For all the unpaid emotional labor I spent trying to "work" with him, trying to help him understand that the microaggressions I faced in the world weren't tiny, insignificant problems, as he thought the word "micro" implied ("I mean, I could understand your pain if they were macro aggressions…") I'd probably go back in time and answer his question with a frustrated, "If all men are like you, then YES! Maybe I do!"
But that's unfair. It was just a poorly matched relationship that was fortunately short-lived.
Still, it stirred up a fear in me. What if most men really are Ben Jordan? "Nice" guys who love their partners but only in ways that keep themselves comfy? Was Rev. Run right when he tweeted from his bathtub, "Just pic 1 and move on"?
Ladies: The ideal man doesnt sin, doesnt foul up, doesn't make u cry & DOESNT EXSIST! (pic 1 & move on. Good nite :)March 7, 2012
See more
I'm hesitant to apply the law of broken clocks here. In fact, I'm certain there are many men who offer reciprocal love and emotional support to their partners. They exist! They can't all be married! Keep hope alive!
But on a larger scale, where are these men when romantic love is off the table? Do they get that our society is so deeply invested in preserving patriarchy that groups of old white men throughout the country are succeeding at stripping women of their legal rights to govern our own bodies in the year 2016?
While there are some men who may disagree with anti-choice legislation, who's ready to grab a pick axe and dismantle rape culture with us? While some men may think Black women making $0.64 to the dollar of what men make isn't fair, who's ready to chip in that $.36 to even it out?
Yes, some men think it's great that the women in their lives have thriving careers and won't change their names after marriage, but who's actually interested in doing the hard, long work of decolonizing heteronormative relationships? Who is ready to decolonize the world?
Because toxic masculinity isn't just unfair, or annoying, or detrimental—it kills women.
The leading cause of death for Black women and girls ages 15-35 is domestic violence or intimate partner violence. Black women suffer the highest rates of intraracial violence. James Dixon just pleaded guilty to beating Black transwoman Islan Nettles to death because he thought her being trans threatened his "manhood."
And it starts in small, seemingly innocuous ways, like sitting on a panel and whining about its lack of inclusion instead of giving your seat to a qualified woman of color who could do it better anyway.
It's expecting women to coddle and center grown men's emotions and needs. It's shaming women into silence for challenging men's opinions or just daring to exist in a way men frown upon.
It's denying you're a misogynist because you "don't hate women," without realizing that thinking women deserve less than you isn't love.
Where are the men who believe it's got to stop, and better yet, will fight for it? What clubs y'all be at?
I don't know. But I do know this: If your favorite romantic movie is The Story of Us, you ain't it.
Follow Marie Claire on Facebook for the latest celeb news, beauty tips, fascinating reads, livestream video, and more.
Marie Claire email subscribers get intel on fashion and beauty trends, hot-off-the-press celebrity news, and more. Sign up here.