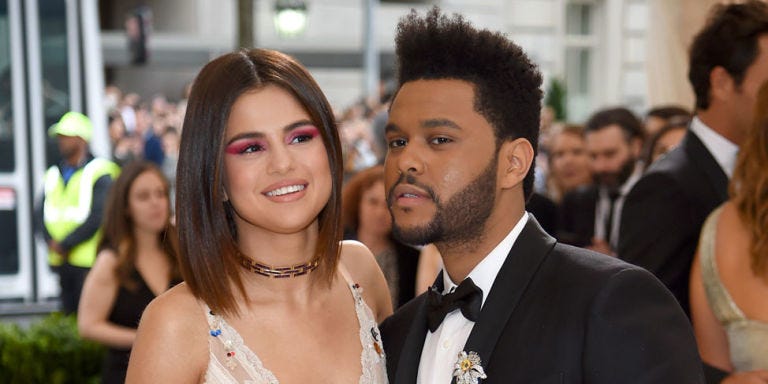 Selena Gomez and The Weeknd (whose real name is Abel Tesfaye) have been taking their love on tour since January 2017. We're tracking the famous couple's best date spots.
Fans spotted Selena and Abel at Grom in New York City, enjoying some gelato.
West Hollywood, California
In August, the couple took in a comedy show at The Laugh Factory in West Hollywood.
In July, Abel scored major boyfriend points when he flew to Los Angeles from Paris to have a lunch date with Selena for her 25th birthday.
In June, Selena and Abel were spotted leaving a dinner date at Rao's in Spanish Harlem in New York.
Selena and Abel partied stateside in April at Coachella in California.
Selena and Abel enjoyed a PDA-filled date in Argentina in late March.
Selena accompanied Abel again as his tour took him to South America in March 2017, and the couple were swarmed by fans in Brazil.
In March, Selena and Abel hung out in his hometown of Toronto and had an adorable date day at Ripley's Aquarium of Canada.
In late February, Selena traveled to Paris with Abel for his tour and the couple engaged in some PDA.
In February 2017, Selena traveled to Amsterdam to see Abel perform.
In January 2017, Abel documented the couple's trip to Florence's Uffizi Gallery on his Instagram Story.