The Best Celebrity Couple Halloween Costumes of All Time
Honestly, we're impressed.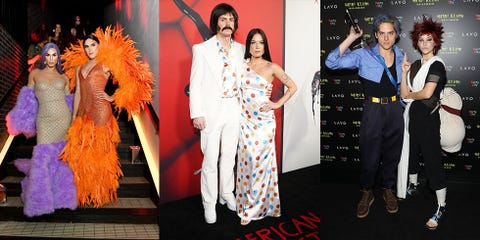 If your goal is to win the costume contest this year, take note, because no one does Halloween like Hollywood. Sure, loads of money and glam teams make it possible, but these A-listers also know that pulling inspiration from iconic duos from history is key. From Sonny and Cher to Beetlejuice and Lydia, we rounded up the best celebrity couple Halloween costumes through the years. Whether you're looking for inspiration for you and your boo or are just browsing, please enjoy these epic costumes.
This list has been updated.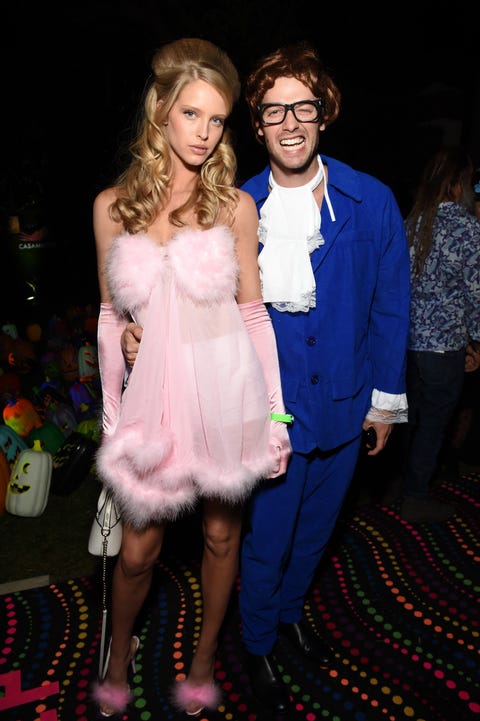 Michael Kovac
Getty Images
Patrick Schwarzenegger and Abby Champion as Austin Powers and Fembot
Patrick Schwarzenegger gives the camera his best Austin Powers impersonation (honestly, not bad), and Abby Champion stuns as the film's female lead at a party in 2018.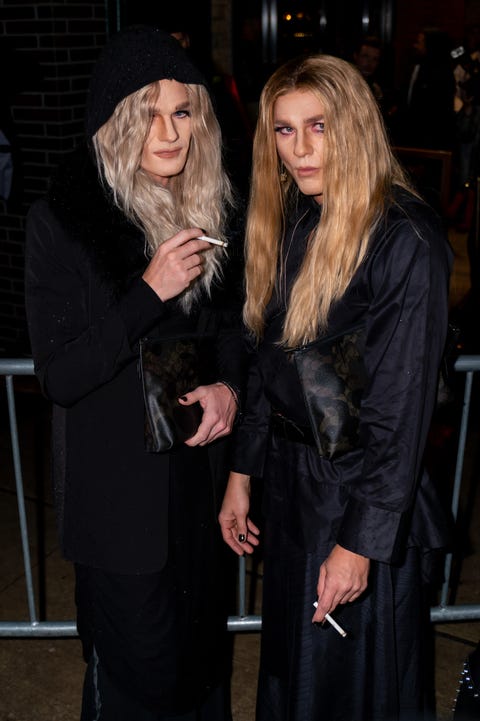 Neil Patrick Harris and David Burtka as Mary-Kate and Ashley Olsen
Remember when our favorite couple dressed up as our favorite set of twins for Halloween? These outfits are *chef's kiss.*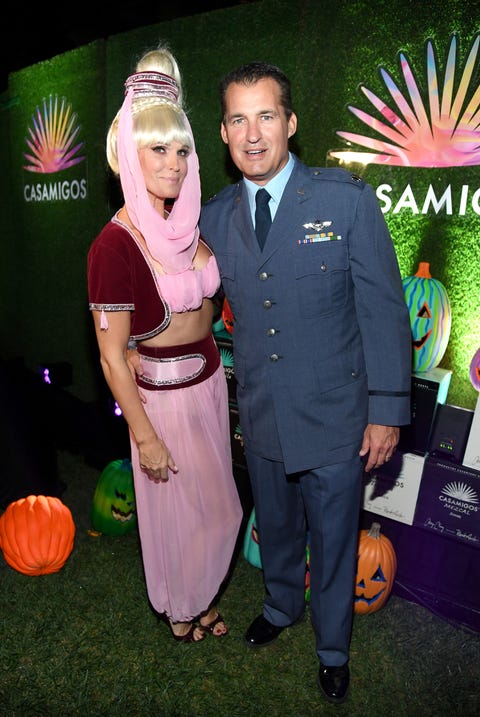 Molly Sims and Scott Stuber as Jeannie and Major Nelson
Molly Sims and her husband, Scott Stuber, threw it back to the '60s to pay tribute to one of the best shows of all time, I Dream of Jeannie. We just hope she didn't have to refer to him as Master all night...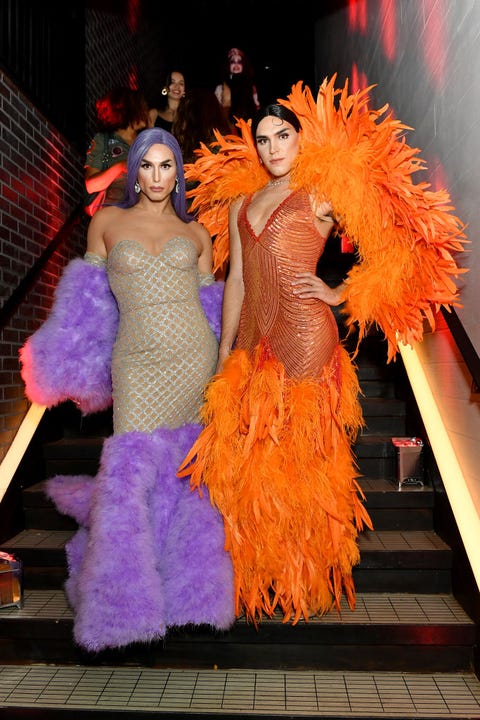 Benito Skinner and Terrence O'Connor as Kylie and Kendall Jenner
Was there anything more iconic in 2019 than Kylie and Kendall Jenner's Met Gala looks!? Benito Skinner and Terrence O'Connor's Halloween costumes were a close runner-up.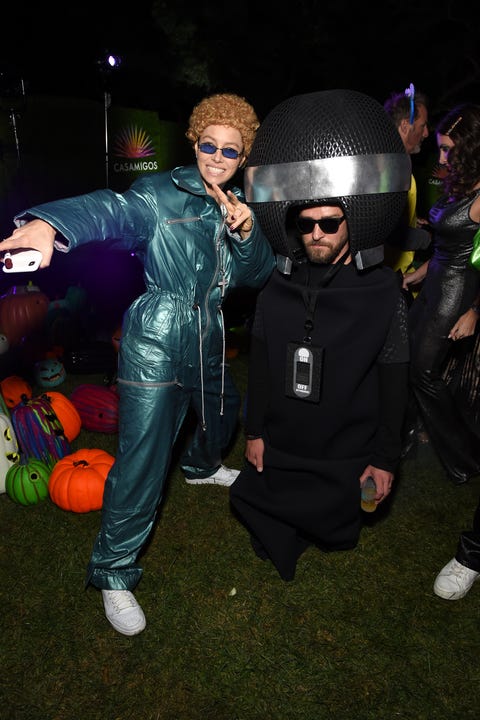 Michael Kovac
Getty Images
Jessica Biel and Justin Timberlake as Justin Timberlake and a Microphone
Exhibit A of why JT and Jessica Biel are the best. Biel dressed up as her husband circa 2000 (curly hair and all) and he was her microphone.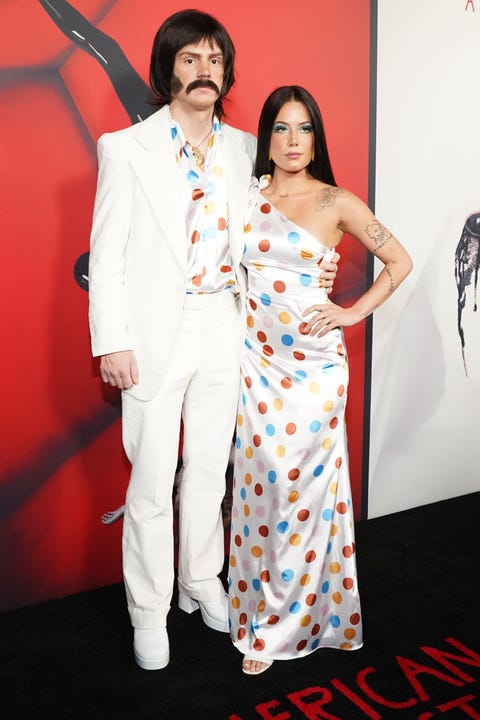 Evan Peters and Halsey as Sonny and Cher
Full disclaimer: These costumes weren't even for a Halloween party. The former couple casually decided to attend the American Horror Story 100th episode celebration as Sonny and Cher.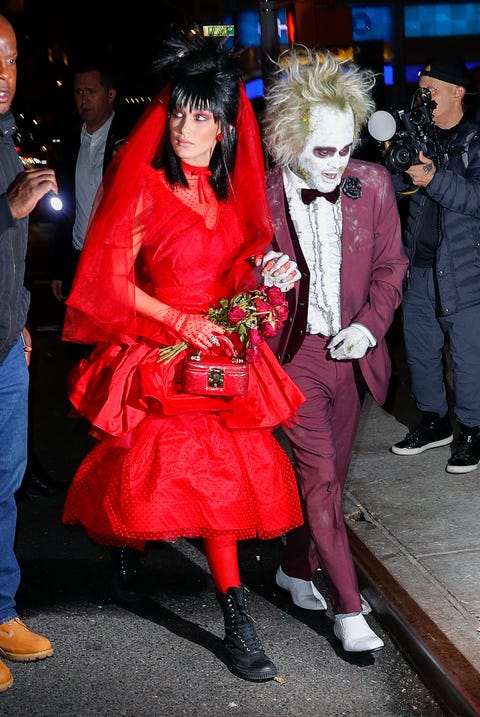 The Weeknd and Bella Hadid as Beetlejuice and Lydia
In 2018, Bella Hadid and The Weeknd raised the bar on all future couples costumes by looking unrecognizable as Lydia and Beetlejuice from the classic 1988 movie.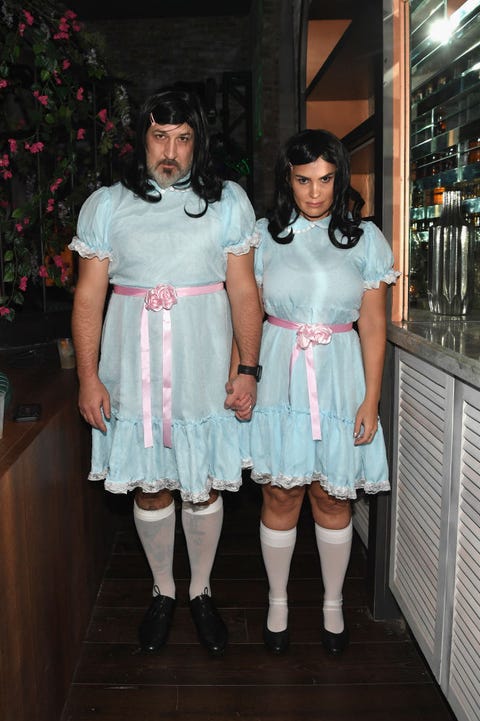 Denise Truscello
Getty Images
Joey Fatone and Izabel Araujo as the Twins from 'The Shining'
Joey Fatone and his girlfriend, Izabe Araujo, opted for a couples costume that's equal parts brilliant and terrifying. We may never be the same.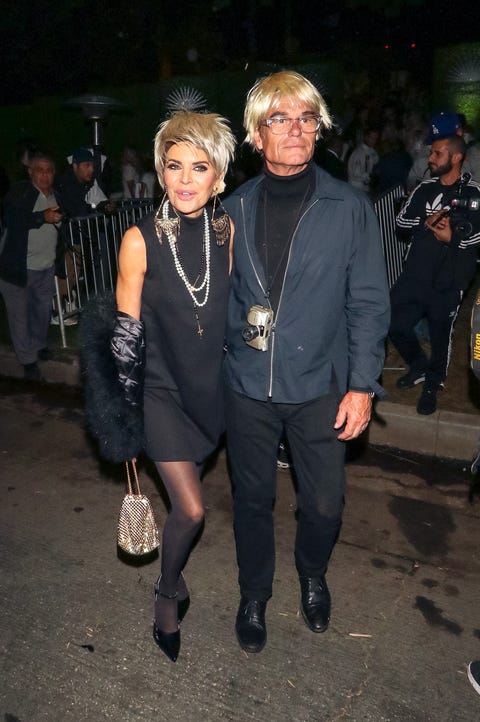 gotpap/Bauer-Griffin
Getty Images
Lisa Rinna and Harry Hamlin as Edie Sedgwick and Andy Warhol
Is Harry Hamlin trying to tell us Lisa Rinna is his muse? We think so.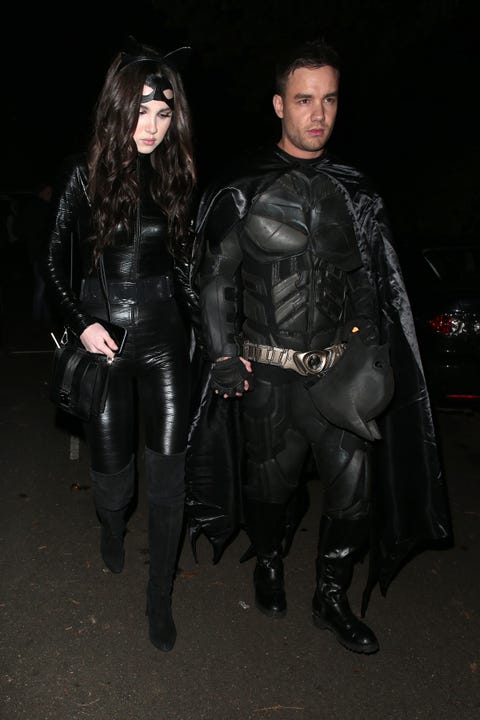 Ricky Vigil M
Getty Images
Liam Payne and Maya Henry as Batman and Catwoman
No, Liam Payne isn't throwing his hat in the ring to play Batman. He simply took Halloween very seriously in 2019, with his girlfriend, Maya Henry.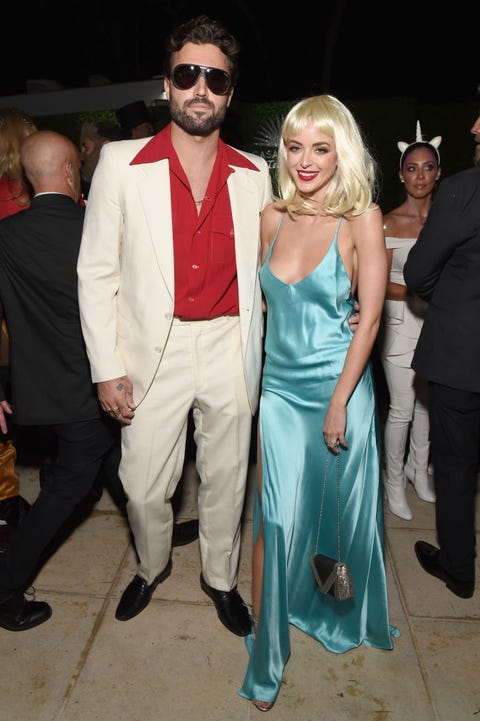 Michael Kovac
Getty Images
Brody Jenner and Kaitlynn Carter as Tony Montana and Elvira Hancock from 'Scarface'
Brody Jenner and Kaitlynn Carter gave a nod to one of cinema's most famous couples in 2018.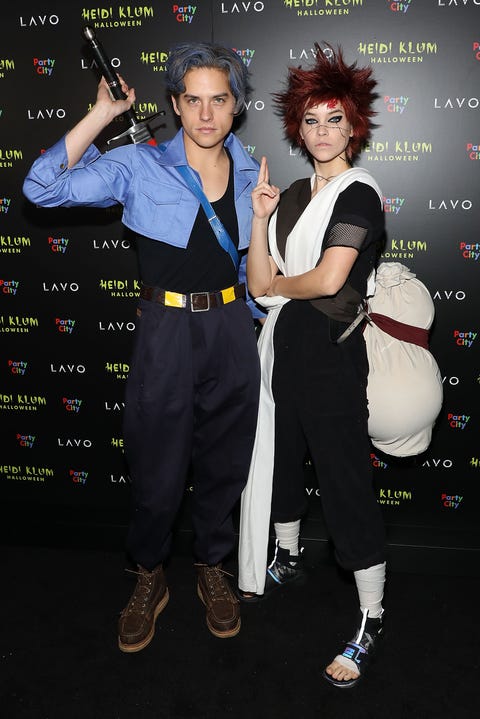 Dylan Sprouse and Barbara Palvin as Anime Characters
Dylan Sprouse and Barbara Palvin looked ready for a fight when they arrived at a Halloween party in 2018. Sprouse resembled Future Trunks from Dragon Ball Z and Palvin was Gaara from Naruto.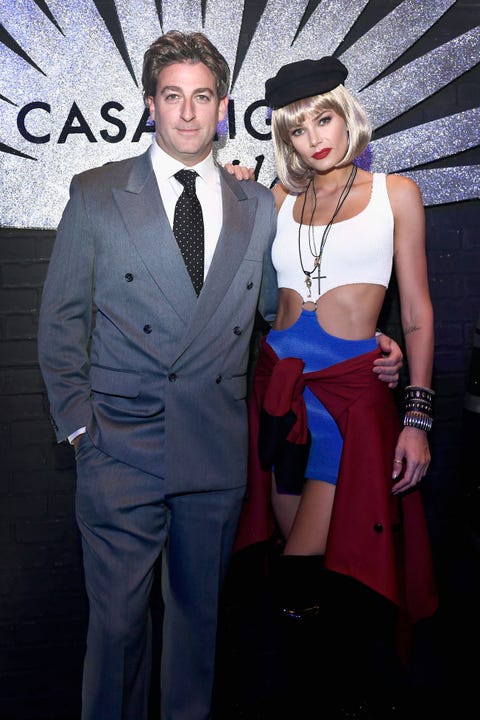 Mark Birnbaum and Tori Praver as Edward Lewis and Vivian Ward from 'Pretty Woman'
Model Tori Praver's outfit looked nearly identical to the famous look Julia Roberts wore for the classic rom-com.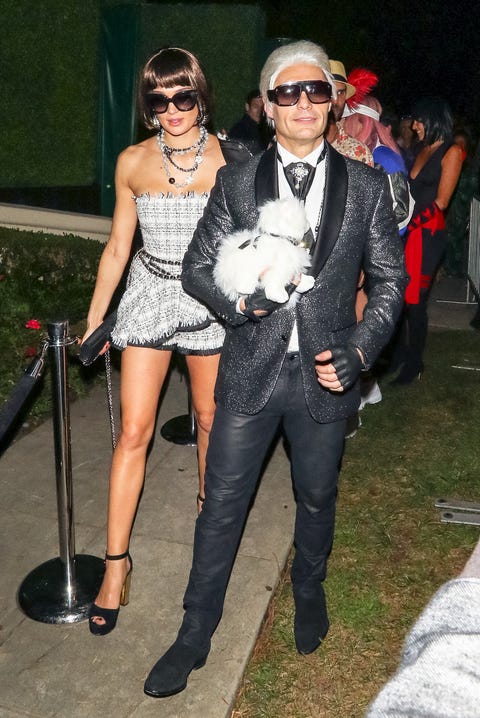 gotpap/Bauer-Griffin
Getty Images
Ryan Seacrest and Shayna Taylor as Karl Lagerfeld and Anna Wintour
Ryan Seacrest was the Karl Lagerfeld to Shayna Taylor's Anna Wintour in 2018. Seacrest even brought along the designer's cat, Choupette, for good measure.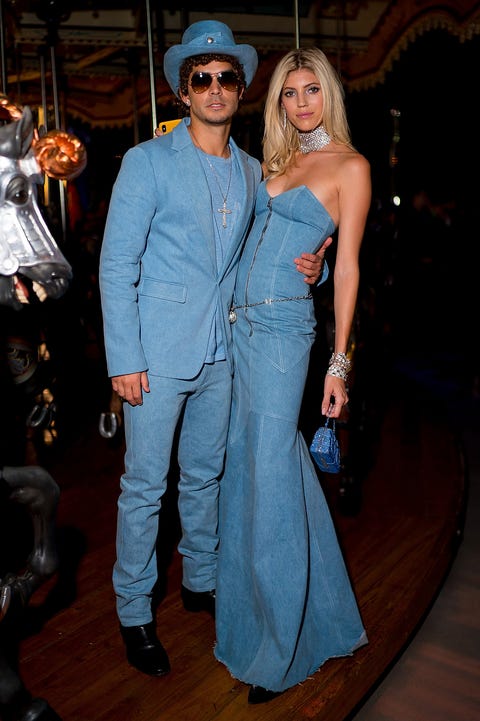 Devon Windsor and Jonathan Barbara as Britney Spears and Justin Timberlake
The Victoria's Secret model and Jonathan Barbara took us back to the year 2001 with the iconic ensemble Britney and JT wore to the American Music Awards.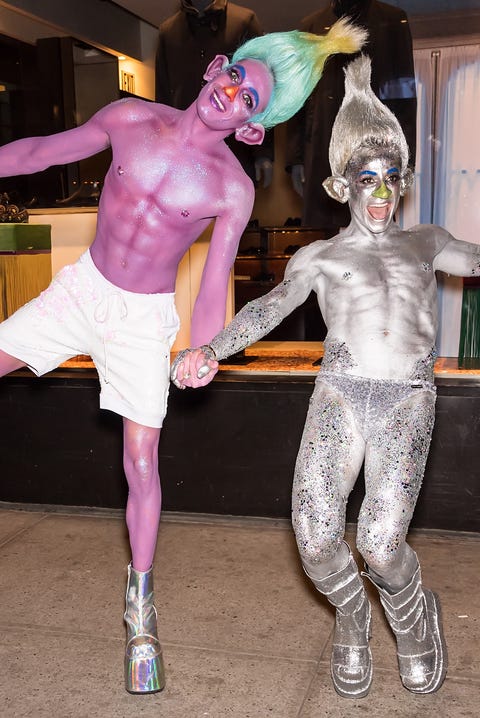 Gilbert Carrasquillo
Getty Images
Frankie Grande and Daniel Sinasohn as Trolls
Frankie Grande and his boyfriend, Daniel Sinasohn, took their couples costume into the fantasy world, dressing as characters from the movie Trolls in 2018.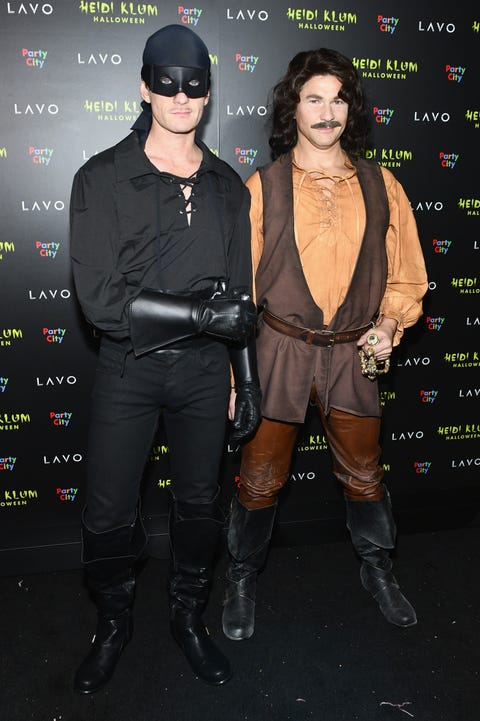 Neil Patrick Harris and David Burtka as Westley and Inigo Montoya
We wonder how the couple decided who would be the dashing Westley and who would dress as the out-for-revenge Inigo Montoya. Either way, Neil Patrick Harris and David Burtka crushed it, per usual.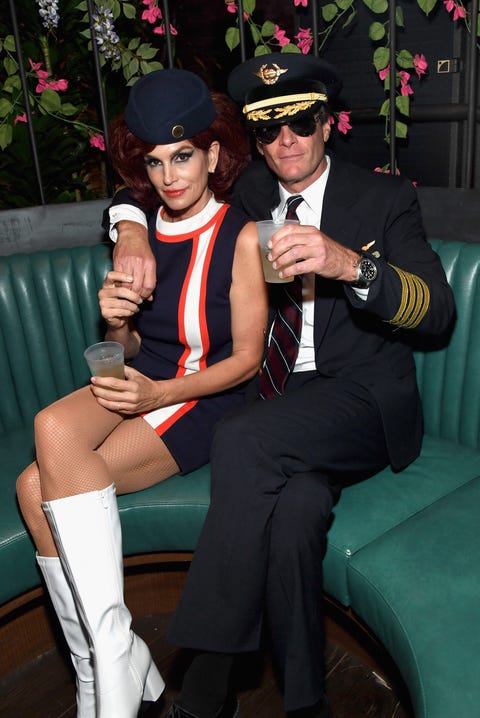 Cindy Crawford and Rande Gerber as a Stewardess and Pilot
Holy Pan Am! Cindy Crawford and Rande Gerber's 2018 Halloween costume as a '60s stewardess and pilot, respectively, could fly us to the moon.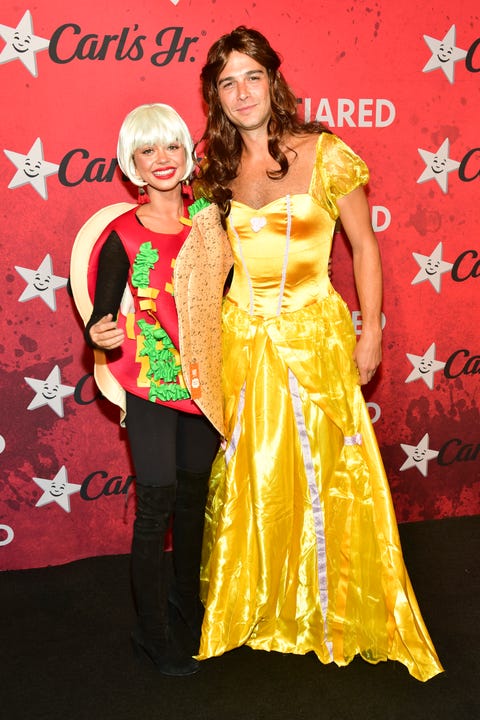 Rodin Eckenroth
Getty Images
Sarah Hyland and Wells Adams as Taco Belle
We would expect nothing less than a pun-filled couples costume from Sarah Hyland and Wells Adams, who went as "Taco Belle." Clever!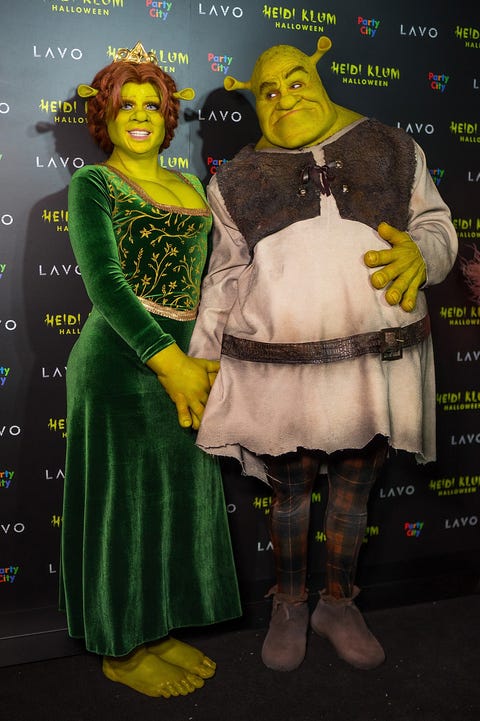 TheStewartofNY
Getty Images
Heidi Klum and Tom Kaulitz as Fiona and Shrek
Heidi Klum is known for her remarkable costumes, but even this one took things to the next level. The model and her husband Tom Kaulitz were unrecognizable in 2018 as the Shrek characters.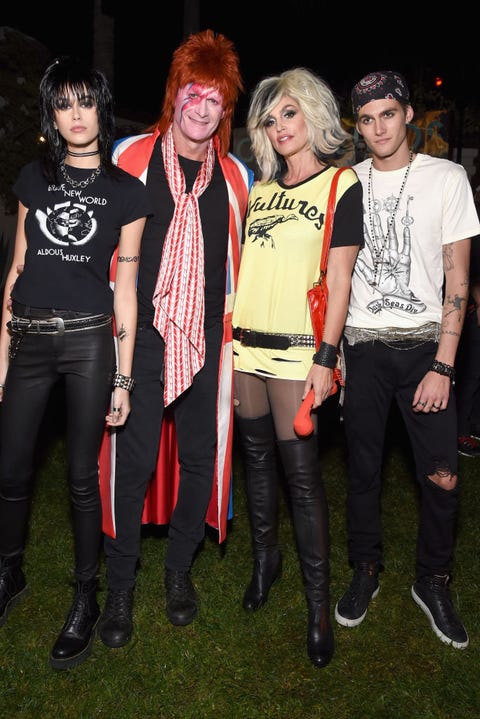 Michael Kovac
Getty Images
The Gerber Family as Rock Icons
Cindy Crawford and her family were inspired by rock icons in 2018. Kaia was Joan Jett, Rande Gerber was David Bowie's Ziggy Stardust, and Cindy Crawford was Debbie Harry, respectively.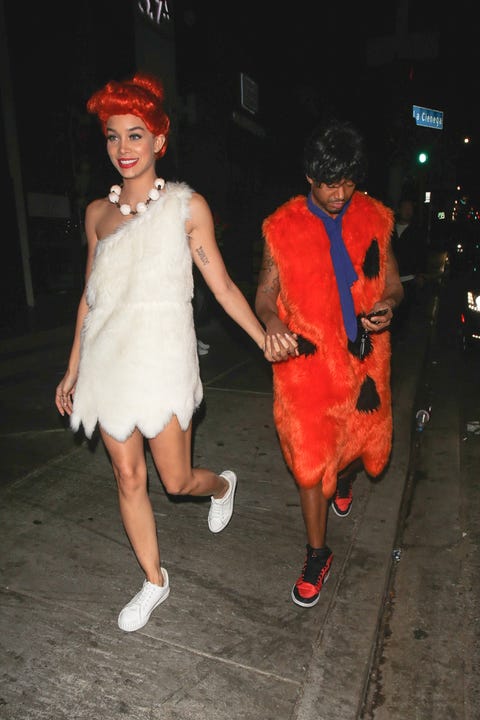 Nikos/Bauer-Griffin
Getty Images
Jasmine Sanders and Terrence J as Wilma and Fred Flintstone
Terrence J and Jasmine Sanders traveled back to pre-historic time to embody the cartoon characters from The Flintstones for Halloween. Yabba dabba doo!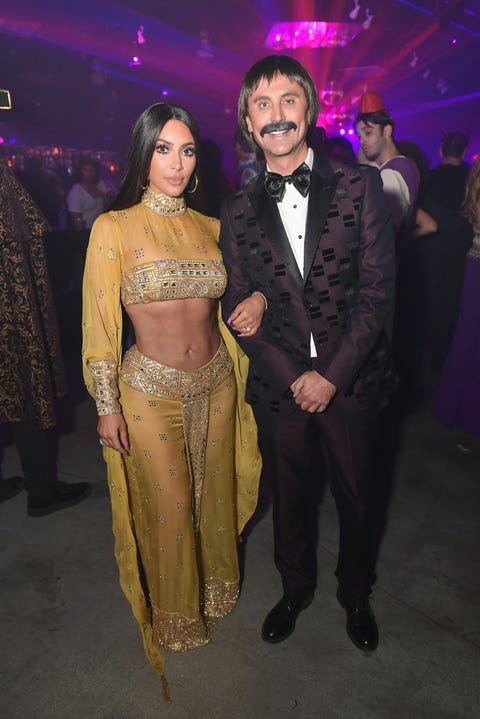 Neilson Barnard
Getty Images
Kim Kardashian and Jonathan Cheban as Cher and Sonny Bono
Kim Kardashian and her best friend, Jonathan Cheban, nailed the couple's look in 2017—and they're not even a couple. The duo dressed up like Sonny and Cher, and it was epic.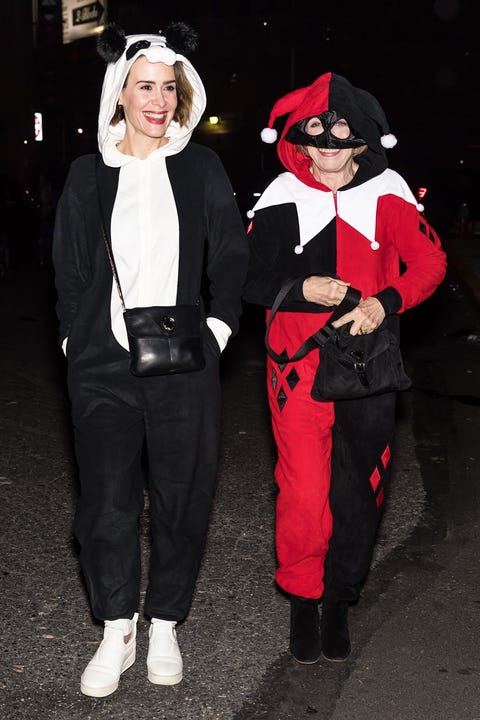 Nikos/Bauer-Griffin
Getty Images
Sarah Paulson and Holland Taylor as a Panda and a Joker
The actresses may not be matching, per se, but both women donned incredibly cozy onesies for a Halloween party in 2017. Note to self: Wear a onesie this year.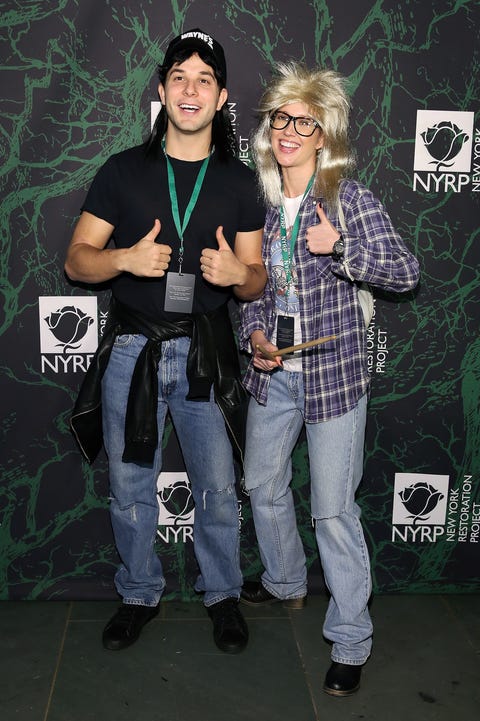 Monica Schipper
Getty Images
Skylar Astin and Anna Camp as 'Wayne's World'
Party on! The Pitch Perfect costars nailed their couples costume in 2017, dressing like the main characters from Wayne's World.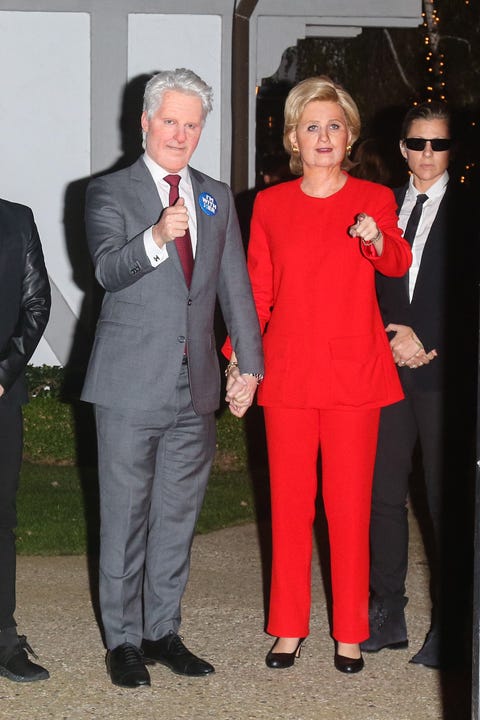 wowcelebritytv/Bauer-Griffin
Getty Images
Katy Perry and Orlando Bloom as Hillary and Bill Clinton
Just another example of how celebrities are over-the-top on Halloween. The Clinton's Orlando Bloom and Katy Perry left a Halloween party in 2016 with a full secret service detail.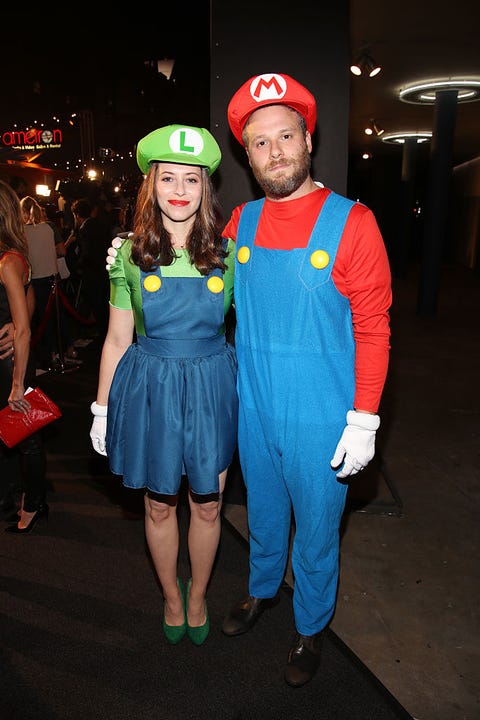 Randy Shropshire
Getty Images
Seth Rogen and Lauren Miller as Mario and Luigi
Seth Rogan and his wife, Lauren Miller, kept things simple for their joint Halloween costume, dressing up as the iconic Nintendo characters.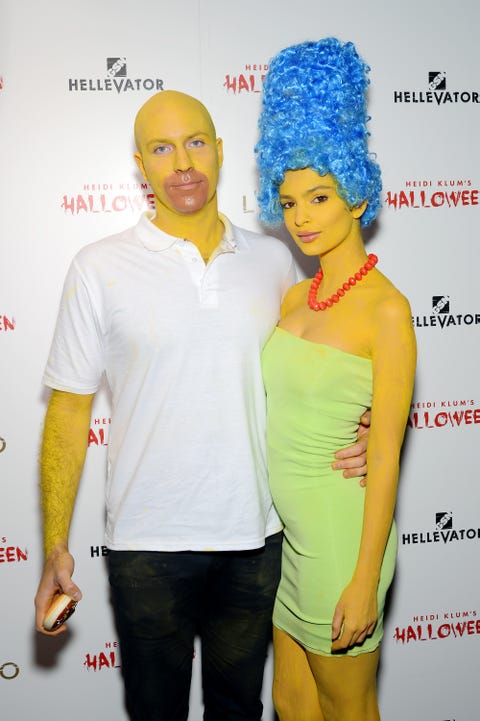 Emily Ratajkowski and Jeff Magid as Marge and Bart Simpson
In 2015, Emily Ratajowski and her then-boyfriend, Jeff Magid, donned yellow body paint to transform into the Simpsons for Halloween. They even brought their own donut.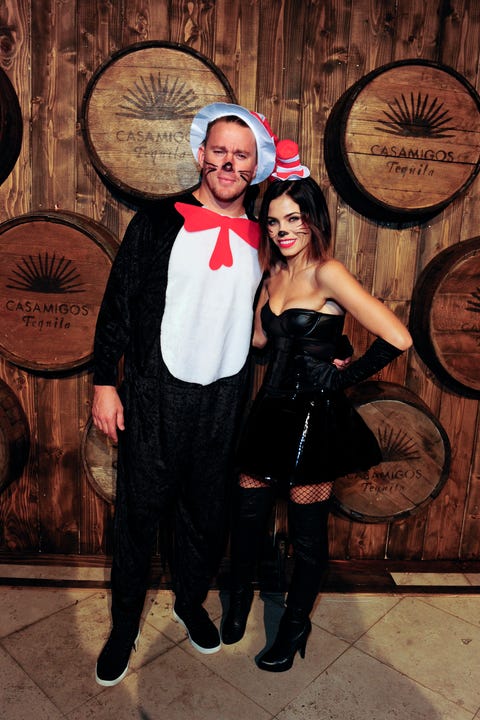 Jenna Dewan and Channing Tatum as 'Cat in the Hat'
The now-divorced couple paid homage to Dr. Seuss's Cat in the Hat story with matching costumes in 2015.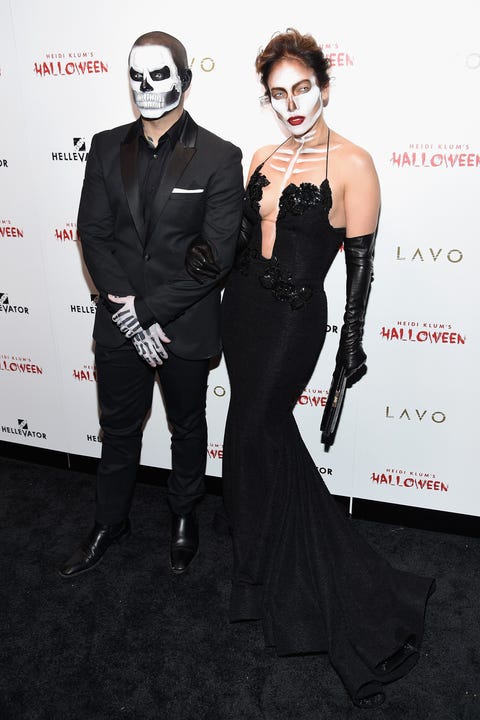 Nicholas Hunt
Getty Images
Jennifer Lopez and Casper Smart as Skeletons
The actress and Casper Smart wore all black formalwear paired with elaborate face makeup for an unforgettable Halloween look. This is what we call spooky chic.
This content is created and maintained by a third party, and imported onto this page to help users provide their email addresses. You may be able to find more information about this and similar content at piano.io