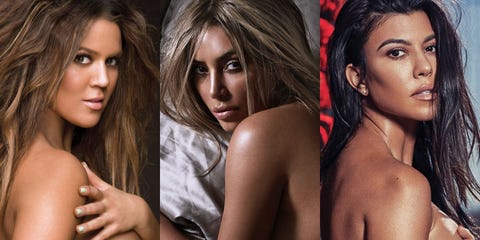 The Kardashians have a long and illustrious tradition of getting naked, and more power to them. The female body is beautiful and worthy of celebration, so why not? (YAY, feminism!) But there's regular nude (think: a strategically placed blanket) and then there's literally-zero-clothes-to-be-found nude—and Khloé, Kim and Kourtney, Kendall, and Kylie are all about the latter. Here are their most naked moments—with a surprise appearance from everyone's favorite mom-manager, Kris Jenner!
When Khloé Proved That "Stronger Looks Better Naked"
For the cover of her book, no less.
When Khloé Mixed Nudity and Politics