How Often You Should Wash Your Hair, According To Experts
Keep it fresh, my friends.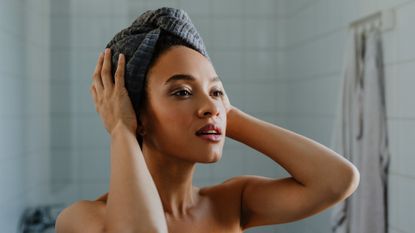 (Image credit: Getty)
One of the greatest learning curves in the world of hair care, by far, is understanding how often you should wash your hair. Just as choosing the best shampoo and conditioner for your hair type is crucial to maintaining healthy, hydrated (but not greasy) strands, it's also important to avoid over- or under-washing your hair so that you don't develop buildup, scalp problems, or dried-out hair.
But while the matter of hair-washing seems like it would be simple, in reality, washing your hair is a highly subjective routine, and the frequency that works for your friends and relatives may not necessarily be the best for you. To better understand the factors that go into determining how to wash your hair most effectively, we've consulted beauty experts and hairstylists, who unpacked all the factors that go into finding the best frequency for you. Time to say goodbye to guesswork!
Factor #1: Hair Type
Antoniette Bullock, a DIY Natural Hair Expert for Sally Beauty, says that hair type is a major factor to take into consideration when deciding when (and how often) to wash your hair.
"For example," she says, "I have kinky type 4 coily/coarse hair strands, and I find that I can prolong shampooing," she says. "But for my daughter, who has kinky, type 4 coily, thin hair strands, I find that I have to wash her hair more frequently than my own."
So, if you have thin hair that tends to get greasy easily and frequently, you may want to wash your hair more often. On the other hand, if you struggle with dryness and frizz—especially if you have curly or natural hair—the best bet might be to wash your hair a little less frequently.
Another aspect of your hair type to consider is its porosity level, or its ability to absorb and maintain hydration. High porosity hair absorbs moisture easily, while low porosity hair doesn't absorb moisture as easily, making it more prone to product build-up and necessitating a robust clarifying hair-wash routine.
Unsure of your hair type or porosity level? Bullock advises, "Weekly or twice a week could be a good starting point for any hair type who doesn't know where to start in their hair journey."
Pattern Clarifying Shampoo
This shampoo from Tracee Ellis Ross' popular haircare brand Pattern, is made for low-porosity, hydration-craving hair. Reviewers rave that the formula cleanses away sweat and buildup while also leaving their hair feeling soft and hydrated after each wash.
Pros: great for natural hair; moisturizing; clarifying
Cons: may be too thick for thin hair
Bondbar #4 Bonding Shampoo
"I love Bondbar #4 Bonding Shampoo because it is perfect for all hair types and textures," Bullock says. "Also, I love that it gently cleanses the hair and strengthens the hair. It prevents fly-aways and frizz, while maintaining moisture levels and enhancing shine."
Pros: free of phthalates, parabens, SLS, and SLES; frizz-fighting; vegan; cruelty-free; good for all hair types; stylist-approved; affordable
Cons: small bottle
Factor #2: Lifestyle
Bullock also cites lifestyle as an important factor to consider when learning when to wash your hair. Ask yourself how often you exercise and build up a sweat, how many products you cake onto your hair, and if you're frequently exposed to environmental irritants like pollution and allergens.
Celebrity stylist Gregory Patterson also agrees that the "amount of hair products used daily [and] lifestyle greatly impact the frequency with which you should be washing your hair."
For instance, I like to go to the gym or on a run at least five times per week, which means that I wash my hair significantly more often than I normally would, especially considering I have curly hair that's prone to dryness. To combat frizz, on my less-sweaty days, I opt for a hydrating co-wash instead of a traditional shampoo, and I utilize a clarifying shampoo once or twice a month to banish build-up and sweat.
Living Proof Perfect hair Day (PhD) Triple Detox Shampoo
This shampoo specifically targets build-up and grime caused by hair products, pollution, and hard water. Reviewers love the way it restores bounce, shine, and life to hair by deeply cleansing every strand.
Pros: combats pollution; combats effects of hard water
Cons: not color-safe
"I recommend As I Am Coconut Cowash because it is a light, no-suds conditioning cream that spreads easily across the hair and scalp and removes product residue effectively," says Bullock. I, too, swear by this co-wash, and use it a few times a week when I'm in need of some extra hydration.
Pros: refugee-owned brand; charitable brand; generous-sized container; made with curls in mind; doesn't strip hair; editor-approved; stylist-approved
Cons: cowash, so doesn't banish buildup quite as well as a clarifying shampoo
Factor #3: Scalp Needs
"Another big factor can be your scalp needs," says Bullock. "My daughter's scalp can get a lot of build up very fast, and that is also another reason why I have to cleanse her hair more often than my own."
Patterson also says people should consider their scalp health and "what is currently needed to solve any problems"—like dry scalp or dandruff—when nailing down the right routine.
If you're struggling with a dry, flaky scalp, it may be best to wash your hair less frequently, or to at least opt for a hydrating shampoo, in order to prevent further dryness. Conversely, if you have a greasy scalp or are struggling with dandruff, you may need to cleanse your scalp with a clarifying or even medicated shampoo as-needed.
Board-certified dermatologist and dermatologic surgeon Dr. Snehal Amin specifically recommends this shampoo for scalp irritation, noting that it's "free of fragrances, parabens, sulfates, and other harsh ingredients," and therefore soothing to a dry, tired scalp.
Pros: paraben-free; gluten-free; dermatologist-approved; sulfate-free; made for sensitive skin; affordable
Cons: contains pentylene glycol, which can be a mild irritant for some
Oribe Serene Scalp Anti-Dandruff Shampoo
This option from Oribe is a huge hit among reviewers with all types of scalp woes, from dandruff to grease to dryness. However, it's strong and may dry out hair, so users with curly and natural hair recommend it for more infrequent, as-needed use.
Pros: keratin-safe; effective; works on all hair types
Cons: expensive; exfoliating, so may sting for some
Meet the Experts
Antoinette Bullock is a hair expert devoted to educating people about how to care for their natural hair. In addition to being a haircare expert for Sally Beauty, she is also a prolific content creator on Instagram, Tik Tok, and Youtube.
Dr. Snehal Amin is a board-certified dermatologic surgeon and dermatologist. He graduated from Harvard College, Albert Einstein College of Medicine, and Cornell-New York Hospital Dermatology Residency, and went on to serve as Director of Mohs, Laser and Dermatologic Surgery at New York Medical College. Since then, he has founded MDCS Dermatology: Medical Dermatology and Cosmetic Surgery in New York City and started teaching as a Clinical Assistant Professor of Dermatology at New York Presbyterian Hospital and Weill Cornell Medical College.
Gregory Patterson is a celebrity hairstylist and DIY Expert for Sally Beauty. He is currently based in New York City.
Marie Claire email subscribers get intel on fashion and beauty trends, hot-off-the-press celebrity news, and more. Sign up here.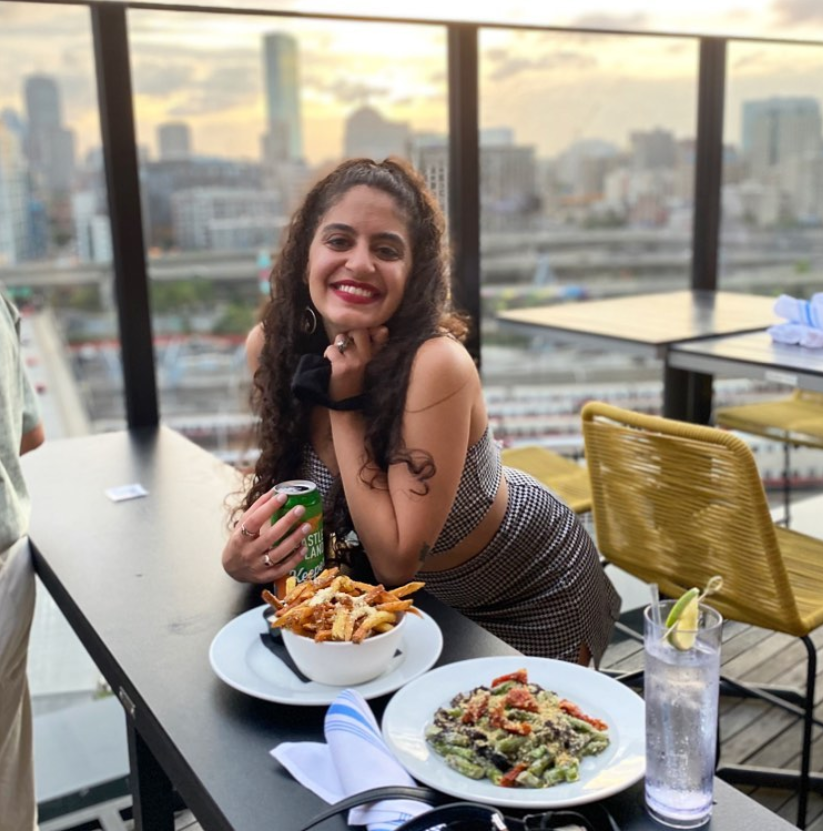 Gabrielle Ulubay is an E-Commerce Writer at Marie Claire and writes about all things beauty, sexual wellness, and fashion. She's also written about sex, gender, and politics for publications like The New York Times, Bustle, and HuffPost Personal since 2018. She has worked extensively in the e-commerce and sales spaces since 2020, including two years at Drizly, where she developed an expertise in finding the best, highest quality goods and experiences money can buy. As a film school graduate, she loves all things media and can be found making art when she's not busy writing.