How to Wash Your Hair, According To Experts
Everything you need to know about finding your perfect wash routine.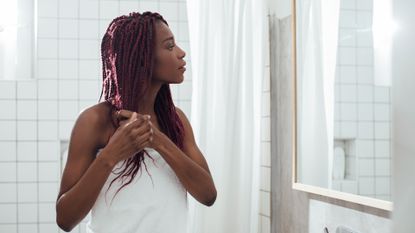 (Image credit: Getty)
Marie Claire Newsletter
Celebrity news, beauty, fashion advice, and fascinating features, delivered straight to your inbox!
Thank you for signing up to Marie Claire. You will receive a verification email shortly.
There was a problem. Please refresh the page and try again.
Let's face it: Hair care can be confusing. From mousses to gels to leave-ins to hair masks to shampoos and conditioners, the number of products on offer can seem endless, and it's hard to nail down the ideal routine for your hair's needs. However, at the core of every good regimen is one specific, necessary practice: washing your hair.
"An ideal hair-wash routine would consist of using a shampoo, a conditioner or a deep conditioner, and then following up with a leave-in conditioner or styler," explains Antoniette Bullock, a DIY Natural Hair Expert for Sally Beauty.
While this sounds simple enough, several questions remain: How do you know you've found the right shampoo for your hair needs? How (and where) do you apply shampoo and conditioner? At what point do you use a hair or scalp treatment or scrub?
To get to the bottom of all this and more, I've consulted expert hairstylists who've settled the question of the best hair wash routine once and for all. No matter what your hair type, porosity, or scalp needs are, there's a perfect procedure for you.
Step One: Shampoo
Bullock says that the first step in the ideal hair-wash routine, no matter how often you wash your hair, is "completely cleansing the hair and scalp with shampoo—scrubbing gently with the pads of your fingertips to remove any build up, rinsing, and repeating if needed."
Celebrity hairstylist and Sally Beauty hair expert Gregory Patterson agrees, writing, "The ideal routine would begin at the scalp. Use a soft, gentle scrub or enzyme exfoliating product to really prepare the scalp and follicles to be ready to receive your hair care treatments. After a gentle cleanse with an effective massage, try a soft-scrubbing technique that extends to the lengths of your hair. This is essential. Cleanse and rid your scalp and hair of pollutants and product, and prepare it for the treatment."
Below, a handful of expert-approved shampoos to get you started.
Step Two: Treat and Condition
Once your hair and scalp have been thoroughly cleansed of dirt, sweat, and build-up, Bullock advises following up "with a rinse out conditioner or deep conditioner, or even a hair masque. This all depends on what your hair needs. For example, if you are dealing with moisture loss, I would use a moisturizing deep conditioner. If you are dealing with hair that feels weak, I would use a protein-based hair treatment."
Like your shampoo, your treatment of choice should also be determined by the current needs of your hair. Patterson says, "The key here is to target and customize your treatments. If you want volume at the roots, use a volume treatment there, and then use a repair or hydrating treatment through your mids and ends."
Likewise, if your scalp is in need of some TLC, this is the point at which you'd use a scalp scrub or oil.
Hair and scalp feeling great? Then don't feel pressured to use a treatment you don't need. "If you feel that your hair feels and looks the best at that time then you can just follow up with a rinse-out conditioner," says Bullock. Keep it simple!
However, no matter what conditioner or treatment you use, experts agree that you need to give it time to work.
"Let it simmer!" Patterson stresses. "Leave [your treatment or conditioner] on for at least 3-5 minutes, and thoroughly rinse your hair, especially under the crown and at the nape of your neck."
Step Three: Style
"After conditioning, you can add a leave-in conditioner or a styler and style as desired," says Bullock.
For this step, there are a number of leave-ins, hair glosses, gels, hair oils, and mousses available for use, no matter your hair type. Many of these work best while your hair is still wet, but be sure to follow the specific instructions on your product for best results. Furthermore, make sure you're taking into account the thickness of the formula and whether it's suited for your hair type. Thick, oily products, for instance, may be too greasy for thin hair or may run the risk of weighing down curls.
Below, some of the best options for post-wash styling, for every hair type and texture.
Meet the Experts
Antoinette Bullock is a hair expert devoted to educating people about how to care for their natural hair. In addition to being a haircare expert for Sally Beauty, she is also a prolific content creator on Instagram, Tik Tok, and Youtube.
Gregory Patterson is a celebrity hairstylist and DIY Expert for Sally Beauty. He is currently based in New York City.
Celebrity news, beauty, fashion advice, and fascinating features, delivered straight to your inbox!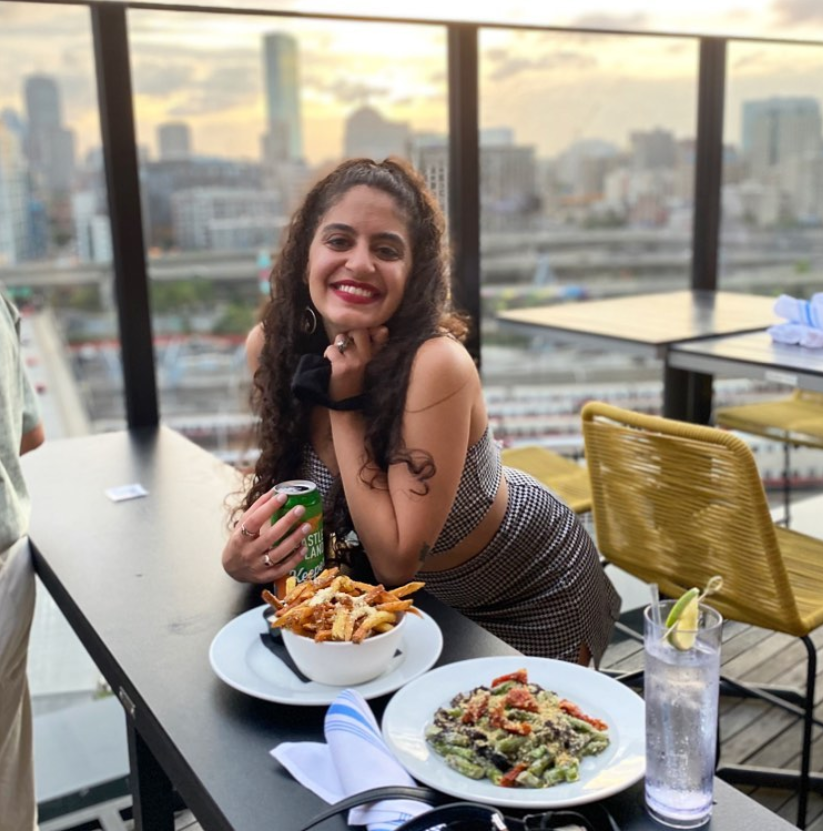 Gabrielle Ulubay is an E-Commerce Writer at Marie Claire and writes about all things beauty, sexual wellness, and fashion. She's also written about sex, gender, and politics for publications like The New York Times, Bustle, and HuffPost Personal since 2018. She has worked extensively in the e-commerce and sales spaces since 2020, including two years at Drizly, where she developed an expertise in finding the best, highest quality goods and experiences money can buy. As a film school graduate, she loves all things media and can be found making art when she's not busy writing.