As a Dark-Skinned Woman, Barbie Showed Me That Pink Makeup Isn't Just for White People
Pink was seen as a shade only few could pull off—then the toy made it cool for all.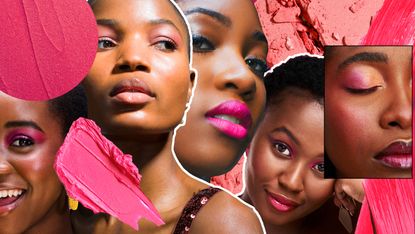 (Image credit: Future)
I can remember it as if it were yesterday: My mother was in the kitchen preparing dinner and I burst in from the dining room. "Mom, look at meeee," I said with all the excitement my 8-year-old self could muster. I had on bright pink lipstick from a makeup kit given to me for my birthday. The kit contained three lipsticks of varying pink shades and three eyeshadows of lighter pink hues. I was over the moon to finally wear makeup, and as long as I was wearing it in the house—as instructed by my mother—it was fair game.
My mother told me that bright pink lipstick looked horrible on me. She's a soft-spoken, proud member of the baby boomer generation. Her formative years were in the 1950s, and in her mind, only white women wear bubblegum pink makeup, while women of color wear golden tones, red, purples, or brownish nudes.
My mom was emphatic about how I presented myself to the world. She taught me that good girls don't burp, nice girls don't climb trees, and sweet girls always crossed their legs. Wearing rosy-toned makeup was just another tick mark on her long list of don'ts. Her words always hit me like bricks. Maybe she's right, I thought. Pink lipstick isn't for me. And so I began wearing the pink hue around the house as a joke. If I ever wanted to conjure a laugh from my mom or friends or cousins who came over to visit, I would put on the palest pink lipstick from my collection and galavant around the house. "Ewww! Pink looks gross on you," my cousins would say, parroting the beliefs they, too, had been taught about the color.
On the outside I played if off, on the inside, it deeply hurt that I couldn't wear my favorite rosy color. It felt unfair. Those mean phrases from family, compounded by seeing my white counterparts play dress up with the rosy lip color, made me feel confused. It was one-sided. It was…anxiety-inducing. Why couldn't I wear that shade too? My mother's harmful statements were so woven into the fabric of my childhood that eschewing pink lipstick was the norm…until I met Barbie.
I was introduced to Barbie when I was 7 through a classmate who had given me one as a birthday gift. But I didn't fully immerse myself into Barbie's world until a few years later. That's when, for me, Barbie became peak escapism. My Barbie dolls (all 23 of them) had a cool life: They traveled around the world (my living room), went on shopping sprees (makeshift malls made of stacked pillows), relaxed at mega-luxury pools (my kitchen sink), drove fancy cars (always the latest Barbie mustang), and wore the most perfect pale pink lipstick. As a pre-teen, it was a life I aspired to, including the make-up choices. There were my dark skin Barbies wearing a shade of pink that felt so…forbidden, so taboo, so venturesome. Their painted pink lips were everything I ever wanted in a lip color and they successfully pulled it off.
Over time, my Black Barbies' pale pink lips helped me understand that pink on brown skin is actually beautiful. To solidify my theory, I wore NARS Cosmetics pale pink lipstick (similar to the current Natalie shade) in my early 20's for a job interview. I ended up getting the position and to this day I attribute it my confidence that stemmed from my bold-colored lips. Indeed, my pink lipstick saved the day.
Ironically, this same thought process can be found in the new Barbie film set to be released this week. "During the testing and developing period we came to a realization that what makes a Barbie is to enhance the best in each person, in each Barbie, and that means finding the shade of the body make up and a foundation that suits each individual the best," says Ivana Primorac, the film's hair and makeup artist. "Once we did that we found the pink tone that works within each skin tone. We had 50 odd shades of pink in every form, from lipsticks to eyeshadows to blushes."

Even as an adult, sometimes I still find myself second guessing my color choices. I remember my mother's old words. Or I hear those same tropes being peddled, like in 2013 when ASAP Rocky declared that red lipstick wasn't appropriate for dark-skinned women. ("You have to be fair-skinned to get away with that," he told The Coveteur.) He was wrong. Pink lipstick is so powerful and brazenly feminine for every skin tone.
Primorac says it best: "One of the best ways to find the right [lipstick] shade is to just have fun with color and [try a] bunch of colors. Play with subtle to bright tones and see how it makes you feel. Wear whatever makes you smile."
Shop Deena's Favorite Pink Lipsticks
Best Hydrating Matte Lipstick
Rouge Hermes in Rose Velours
Best Fade-Resistant Lipstick
Tom Form Lip Color in Spanish Pink
Best Vegan Lipstick
KVD Beauty Everlasting Hyperlight Liquid Lipstick in Vibrant Pink
Best Tinted Lip Balm
Guerlain KissKiss Bee Glow Lipstick Balm in Fuchsia Pop
Best Long-Lasting Matte Lipstick
Armani Beauty Lip Power Matte Long Lasting Lipstick in Rosy Nude
Best Drugstore Lipstick
Milani Color Statement Lipstick in Fruit Punch
The Best Creamy-Matte Lipstick
Pat Mcgrath Matte Trance Lipstick in Deep Orchid
Marie Claire email subscribers get intel on fashion and beauty trends, hot-off-the-press celebrity news, and more. Sign up here.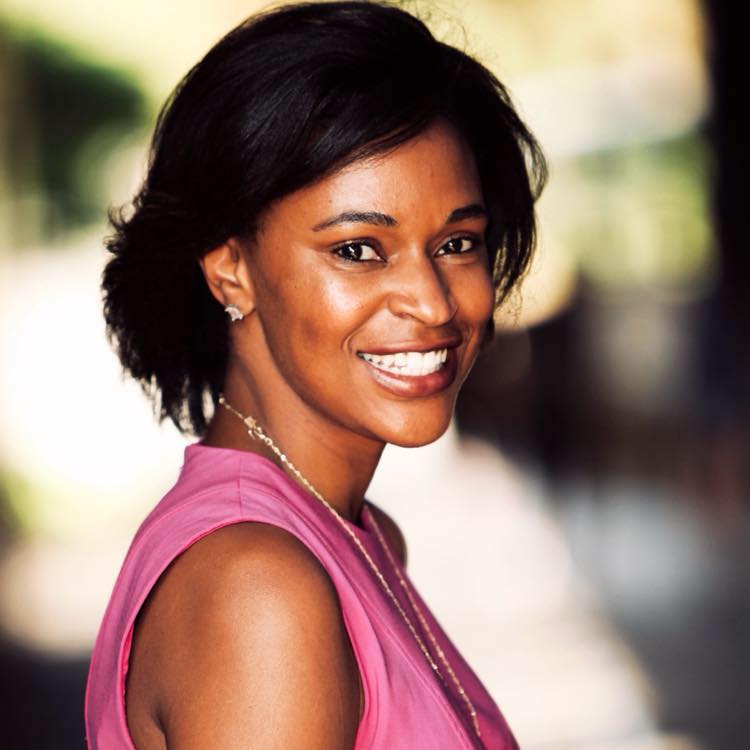 Deena Campbell is the Beauty Director of Marie Claire where she oversees beauty and health content on all platforms. Deena joined Marie Claire after a decade-long career as an editor in print and digital media. Before joining the brand, she managed editorial content for L'Oréal owned Makeup.com and Skincare.com. In 2015, she launched Essence.com's hair channel where she received Time Inc.'s Henry R. Luce Award, shortly before joining Allure.com's staff as Senior Beauty Editor. Along with her editorial positions, she also consulted on content and marketing strategies for beauty companies including DevaCurl and Dove, and has appeared at various speaking events and live television segments.