I've Tried Hundreds of Volume-Boosting Shampoos and Conditioners—These Are, Hands Down, the Best
From Oribe to Living Proof.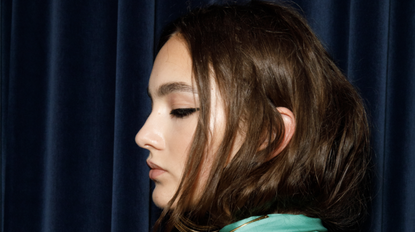 (Image credit: Getty)
As someone who has uber-fine hair, I'm intimately acquainted with the struggles that come with a thin hair texture. The wrong products will make my hair look greasy, flat, and shapeless. That in mind, determining which products work best for my hair type has been a journey. I've had to learn the ingredients to seek out—and avoid (heavy oils are a no-go), tested hundreds of shampoo-conditioner duos, and consulted the pros for their advice. In the end, I've been able to determine the 22 best shampoos and conditioners for fine hair.
I promise: Every product on this list will leave you with fuller-looking and denser-feeling strands. There are detoxing shampoos ideal for removing build up and restoring lift to your roots. You'll find softening conditioners that deliver a silky shine—without the heaviness. Some options are ideal for color-treated hair, while others were specifically designed with textured hair in mind. To find the best fine hair-approved shampoo and conditioner for you, read ahead to shop my picks.
How Do I Know If I Have Fine Hair?
If you're planning on using a shampoo and conditioner specifically designed for fine hair, it's in your best interest to know if your hair actually falls within the category. According to celebrity hairstylist Sunnie Brook, you'll want to assess a strand of your hair against the following five criteria: Strand diameter, texture, volume, density, and translucency.
"Fine hair typically has a smaller strand diameter compared to medium or coarse hair. You can assess this by comparing a single strand of your hair to a sewing thread," she suggests. "If your hair strand is thinner than the thread, it's likely fine." A soft, silky texture, lack of volume, and translucent color (of one, individual strand) are also signs.
What to Look For
The Right Ingredients
"When looking for a shampoo and conditioner you should look for ingredients that help add volume and give your hair strength," says celebrity hairstylist Sabrina Porsche. "It should be something that doesn't have heavy oils or anything that is going to weigh the hair down." For shampoos, it's helpful to seek out oil-absorbing ingredients or detoxing properties to remove buildup that can weigh down fine hair.
As for conditioners? A lightweight option is key, but you still can't skimp on hydration. "Panthenol (vitamin B5) is a great ingredient to lock in moisture without excess weight," explains Brook.
Strengthening Properties
"Fine hair is prone to break more easily than that of medium or thick hair, so it is very important to use a bond-building shampoo and conditioner to help with breakage and to keep your strands strong," explains Porsche. While this won't necessarily improve the thickness of your hair in one wash, it will help create stronger strands over time and result in healthier hair that feels longer and healthier. "Look for shampoos with strengthening ingredients like biotin, collagen, or keratin to help fortify fine hair and reduce breakage," adds Brook.
Detangling Benefits
In order for thin hair not to look thinner, boosting your follicle's strength and preventing breakage is key. Unfortunately, brushing through wet hair doesn't help that mission. Cut to: A conditioner with a detangling property is key. "This can help manage fine hair without causing tangles and breakage," says Brook.
The Best Shampoos and Conditioners for Fine Hair
Living Proof Full Shampoo and Conditioner
I've tried more volume-boosting shampoos and conditioners than I can count, yet somehow, I always end up back with Living Proof. The shampoo in particular contains root-lifting superpowers. The brand attributes its ability to give bounce to an ingredient called Amaranth peptides—they essentially plump up hair fibers to create fuller-looking hair. The conditioner on the other hand strikes a balance between a creamy lather and lightweight finish, so hair looks shiny and silky, while still feeling full of body.
Pros: Editor-approved; Lightweight; Gives hair a little grit
Cons: Synthetic fragrance may irritate scalp
Not Your Mother's Tough Love Bonding Shampoo and Conditioner
"What I love about this duo is that it's a bond building system that helps strengthen hair and it also repairs dry damaged hair. I have been using this on my own hair because I have very fine, thin hair and I have noticed a lot less breakage when detangling. I'm not afraid to wear my natural hair out in public any more because I can see my hair getting thicker and it's growing out healthy. The Tough Love collection works as a complete bonding regimen and if used properly and repetitively, you will see results pretty quickly. I highly recommend this system to anyone who has fine hair. These products are salon quality products but at an affordable price, so you can have stronger, thicker hair without having to go to the salon!" — Sabrina Porsche, Celebrity Hairstylist
Pros: Expert-recommended; Affordable
Cons: Can leave hair a little tangled
Biolage New Bond Therapy Shampoo and Foaming Conditioner
"I have been using the New Bond Therapy Shampoo and Foaming Conditioner by Biolage for the past six months and am loving the results on my clients that have fine hair. It rebuilds the hair from the inside out and is one of the only bond building products I've been able to use on my fine hair clients that won't weigh it down while giving the hair almost a virgin-like look and feel." — Sunnie Brook, Celebrity Hairstylist
Pros: Expert-recommended; Great for split ends
Cons: Foaming conditioner is an interesting texture
az Luxury Haircare
I'm not easily impressed by haircare brands, but az Luxury haircare truly blew me away. Their formulas smell delightful, leave my hair with a soft shine, and have the ability to give my hair just enough grit to hold a style, while still feeling clean and fresh. The classic shampoo and conditioner are my go-to, but don't overlook the brand's volume mist.
Pros: Developed by professional stylists; Color-safe; Non-toxic
Cons: None
Oribe Hair Alchemy Strengthening Shampoo and Conditioner Bundle
Oribe is one of the best hair brands of all time, so it's not a big surprise that they've mastered the shampoo-conditioner situation for hair types across the board. While they do have an amazing volume-boosting line, the Hair Alchemy range is particularly well-suited to bring damaged, fine hair back to a healthy state. Whether heat damage, color damage, or an excess of split ends is your pain point, this reparative formula will quite literally turn back the clock on breakage. Ingredients like chia seeds, plant-based proteins, and hyaluronic acid work to reinforce the strength of hair strands, while simultaneously delivering hydration.
Pros: Strengthens hair
Cons: Might still be too heavy for uber-fine hair
Maria Nila Pure Volume Shampoo and Conditioner
If you continuously find your hair getting greasy just a few hours after washing it, I challenge you to try Maria Nila's Volume Shampoo and Conditioner. It's genuinely one of the lightest weight formulas I've ever had the pleasure of testing. My hair feels completely weightless after using this duo and I'm able to get more days out of a blowout than I ever thought possible. Reason being: Both the shampoo and conditioner are infused with pro-vitamin B5, aka Brooks hydrator of choice. You'll also be left with a fresh, floral scent that is equally subtle and delicious.
Pros: Lift at the root; Great scent; Good for extra-fine hair
Cons: Lid gets clogged
ColorWow Color Security Shampoo and Conditioner
Just because a shampoo and conditioner aren't explicitly labeled as "fine hair friendly" doesn't mean they're off the table. Case in point: ColorWow's Color Security Shampoo and Conditioner. The brand's entire ethos is centered around working for all hair types. Each formula is sulfate-free and designed to get rid of residue and build up, leaving you with cleaner strands—and a healthier scalp. The latter allows for a more balanced microbiome, so your new hair will actually grow stronger.
Pros: Good for the scalp; recyclable packaging
Cons: Not volumizing
Ouai Fine Hair Shampoo and Conditioner
With strengthening ingredients like keratin, chia seed oil, and biotin in both the shampoo and conditioner, this duo is truly all about making every individual hair strand healthier and more durable than before. After just a wash, I immediately notice my split ends appear less frayed and my overall texture feels plumped up and stronger. A little bit of product really goes a long way with these two, so just start out with a quarter-sized amount. Once you work your way through the bottle, just toss it in the recycling bin—it's fully recyclable.
Pros: Great ingredients for strengthening; Nice citrus scent; Environmentally-friendly
Cons: Not hydrating enough for some