35 Hairstyles for Fine Hair That Won't Fall Flat
Fake-it-'til-you-make-it volume.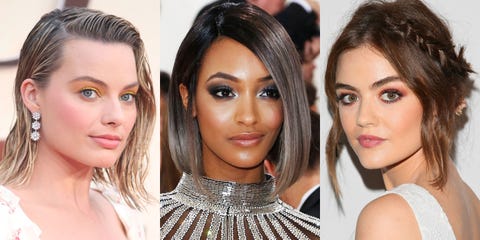 The struggle is real when you have fine hair. On a great day, you're lucky if it can hold a single curl, doesn't fall flat by midday, and isn't a grease ball by 3 p.m. (Also, don't even get us started on trying to find products that can manage our small-but-mighty mane.) When we refer to our precious locks as "fine," it really just means the width of your hair is smaller than our thick-hair friends. That doesn't mean we can't spice it up every now and then, though. There are styles any fine-haired lady can keep in her pocket to make sure that at least her look is intended to create the impression of texture and body. Fine hair spokespeople, otherwise known as celebs like Dakota Johnson, Halle Berry, Kerry Washington, and Cameron Diaz, have been reigning champs against the battle of flat hair for years. We have the pictures to prove it! Go bold and perhaps choose a style that's sure to fall into one of this year's hair trends, or work your natural assets with one of these 35 hairstyles, ahead.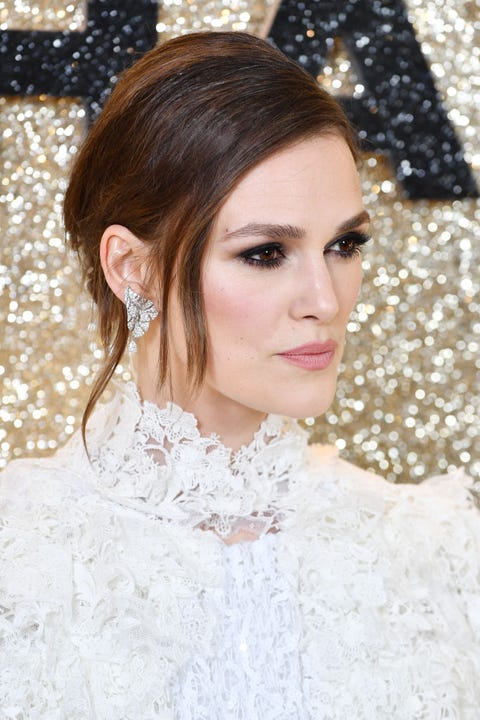 Gareth Cattermole
Getty Images
This Chic Chignon
This classy pulled-back look is one that will never go out of style. For some added face-framing elements like Keira Knightly has here, pull some shorter pieces out for an undone but always chic touch.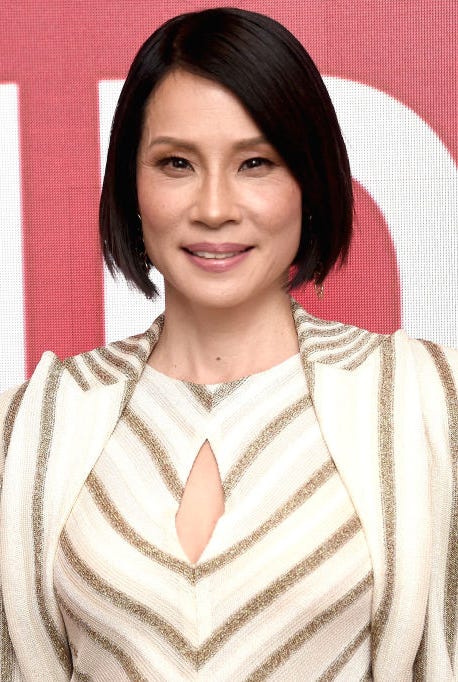 Gary Gershoff
Getty Images
This Bold Side Part
This chin-length chop enhances the jawline like no other. Lucy Liu's dramatic bob is styled with a deep side part, which also makes the cheekbones stand out. It's a look that looks amazing on women of every age.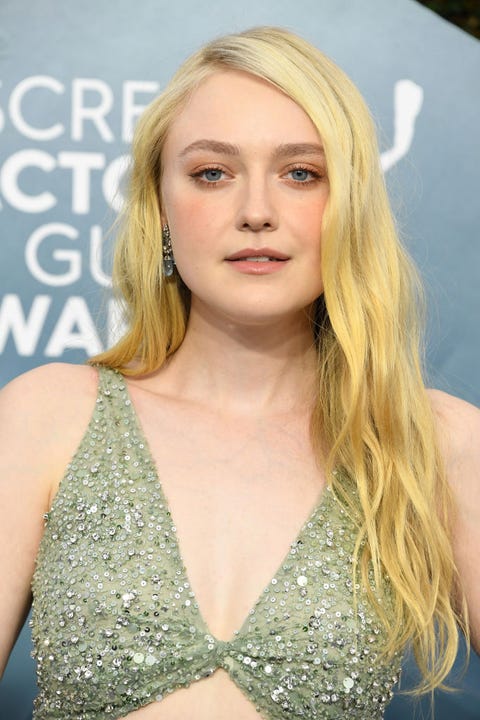 Steve Granitz
Getty Images
This Mermaid-Esque Look
Dakota Fanning's stunning beachy, mermaid-like waves beautifully accentuate her features. Opting for a side part with this look helps frame the face and adds dimension to the look.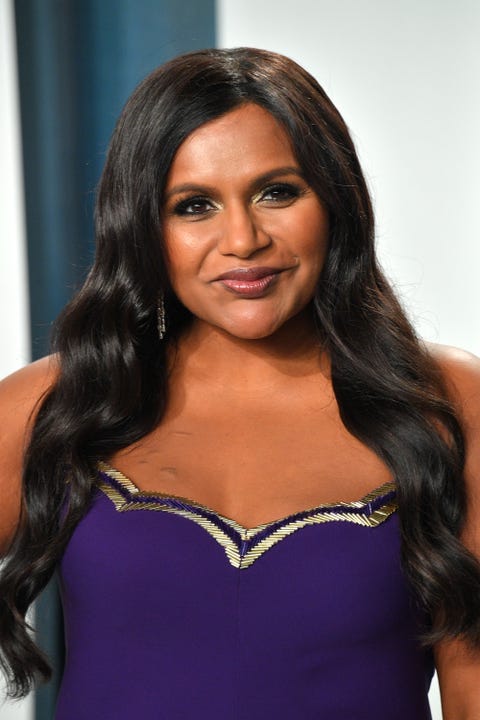 George Pimentel
Getty Images
This Old-School Hollywood Wave
With the help of a curling iron or some rollers, adding a wave to long locks helps create the look of voluminous hair. Mindy Kaling's classic '50s wavy 'do adds a fullness to her hair that we love.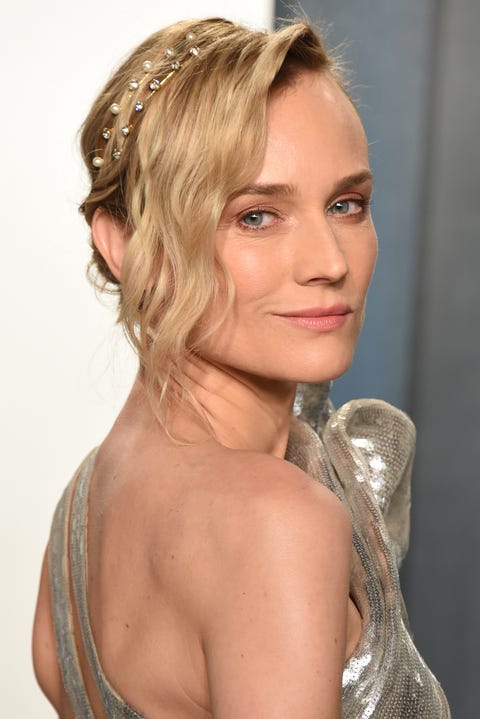 This Hair Accessory
Diane Kruger opted for a chignon with loose, face-framing sections for this amazing red carpet look. To add an element of glam, she added a stunning hair accessory that completes the look.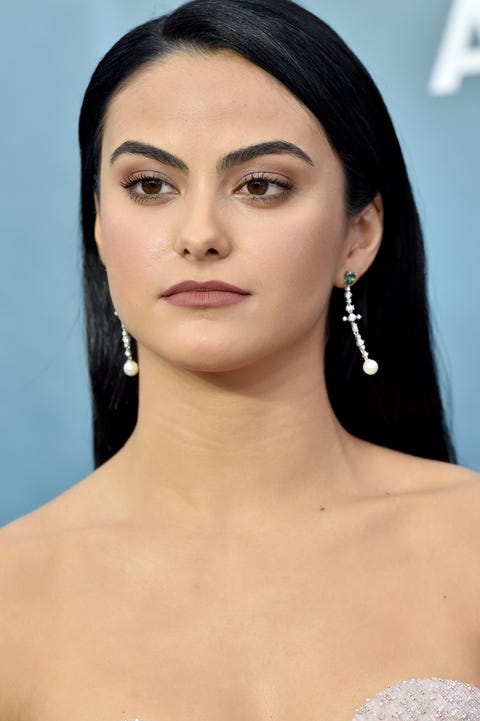 Axelle/Bauer-Griffin
Getty Images
This Slick, Easy 'Do
The minimalist look is stunning, as Camila Mendes demonstrates. This slicked hair that falls down the back makes the face the main event. Adding some glitzy earrings like Mendes did adds a point of interest that draws the eye.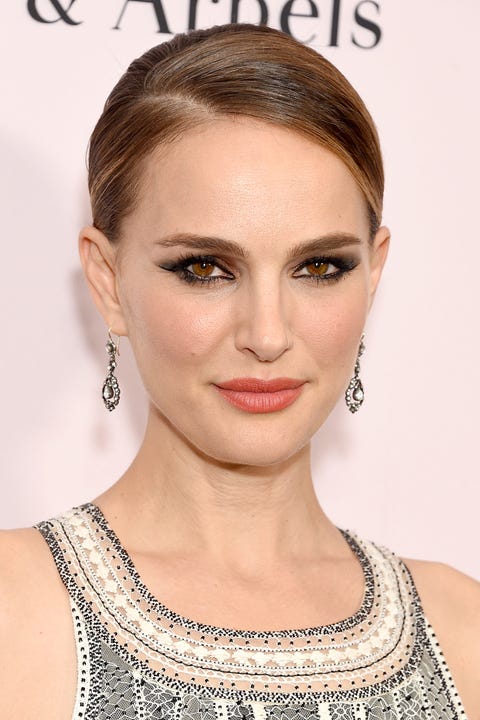 Gregg DeGuire
Getty Images
This Sleek Bun
If anyone knows how to pull off a chic updo, it's Natalie Portman. Her sleek, pulled-back look accentuates her dangling earrings. With a dramatic side part that elevates this look, this style is an instant upgrade to anyone who wants to pull if off.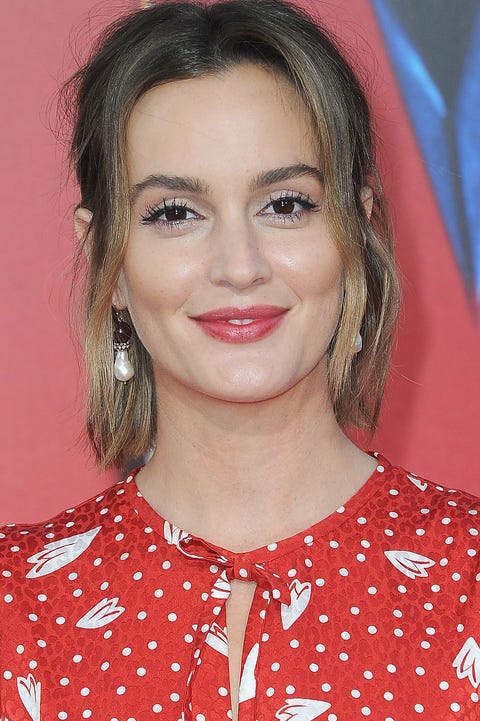 Albert L. Ortega
Getty Images
This Half-Up Look
Leighton Meester sported this fun and stylish half-up, half-down style and nailed it. Her shoulder-grazing bob lends itself to this look, with face-framing strands left out to bring attention to her eyes and jawline.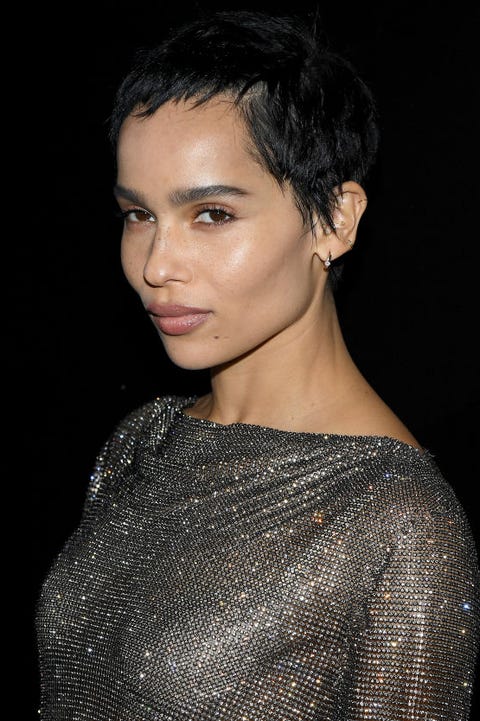 Pascal Le Segretain
Getty Images
This Super-Short Pixie
Zoë Kravitz has mastered the pixie cut, as evidenced here at the Saint Laurent show. Her cropped look makes her cheekbones stand out, and brings attention to her eyebrows as well. This short look is stunningly feminine, and is easy to style.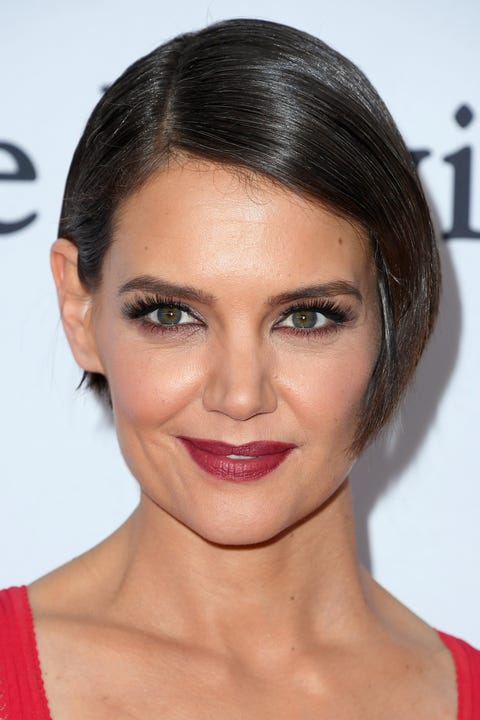 Steve Granitz
Getty Images
This Tucked Behind the Ear Bob
This style makes a dramatic statement, just like Katie Holmes did here. Show off your features or earrings that can't be missed with this polished hairstyle. Pin back your hair with bobby pins if you want to keep everything nice and tight.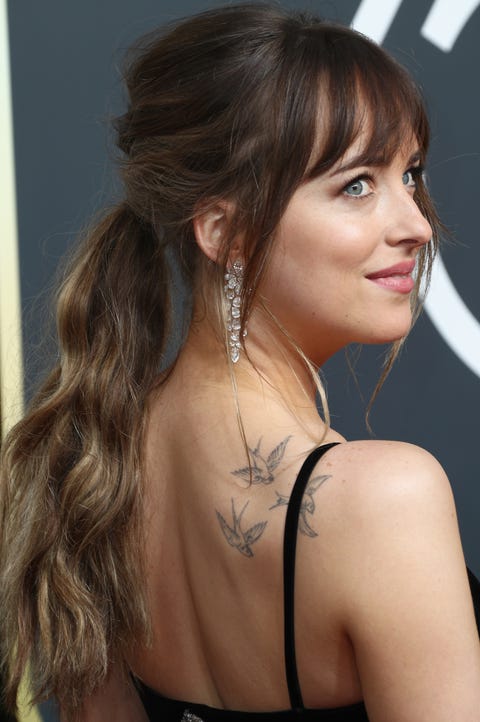 Frederick M. Brown
Getty Images
This Wavy Ponytail with Bangs
Dakota Johnson's ponytail has anything you could ever need: the length, the waves, the wisps perfectly framing her face. Opting for a wavy ponytail instead of a straight one will make your hair seem thicker and longer, which is like, always the goal.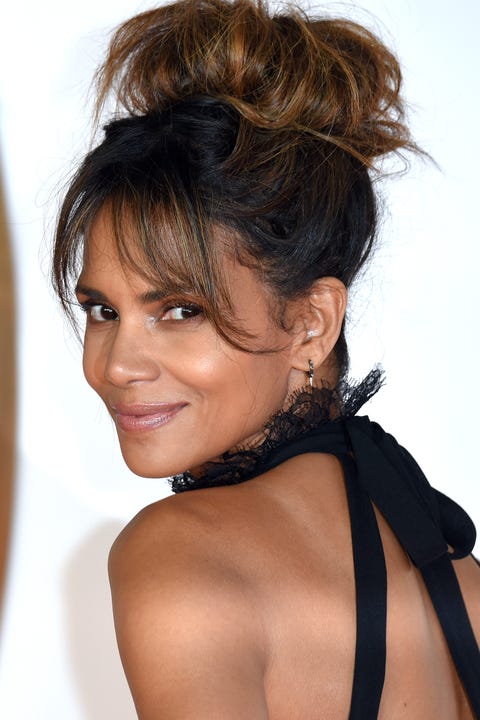 Anthony Harvey
Getty Images
This Wispy Updo
Halle Berry has been hair goals for years, and the way she rocks this wispy updo is *chefs kiss.* There's something about a little hair in your eyes that just adds mystery, romance, and glamour all at the same time. From weddings to the classic Sunday stroll, this hairstyle is perfect for any occasion.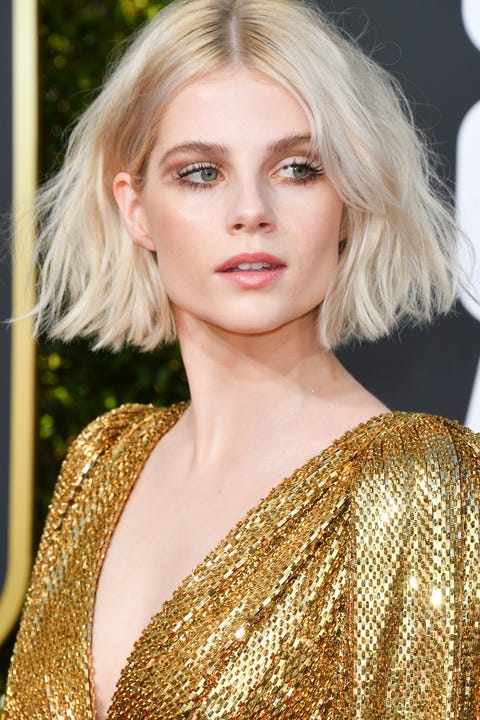 George Pimentel
Getty Images
This Flipped-Out Bob
When you're feeling a little dramatic, may we suggest a flipped-out bob? Channel your inner '60s and add some texturized waves to spice things up a little. Lucy Boynton did it here at the 2019 Golden Globes, and the results were red carpet-worthy.
This Deep Side Part
This quick hack instantly creates more volume, just like it did for Kerry Washington. If you're looking to channel this style, just know that the perfect deep hair part lines up with the highest point of your eyebrow.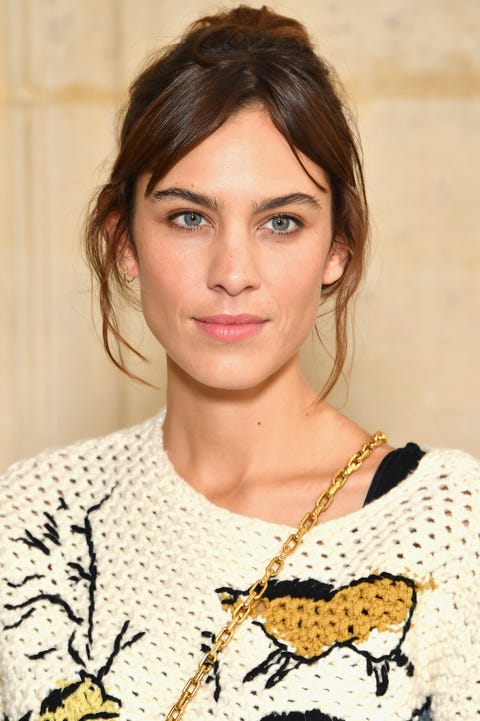 Pascal Le Segretain
Getty Images
This Loose Topknot
Alexa Chung may be known for her signature wavy bob, but in this loose topknot, she elevates her brown locks. Not only does this style take a once deemed messy hairstyle into something cute, but it'll help highlight your brows as well.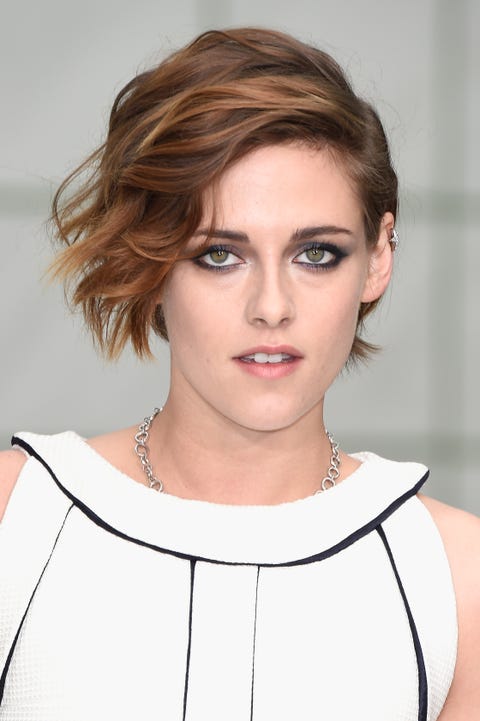 This Asymmetrical Short Cut
Of course Kristen Stewart, the queen of cool-girl styles, rocked this edgy short cut the best way. Her deep side part graced one side of her hair with so much volume. Maintain your texture for hours on end with a layer of L'Oreal's Boost It Air-Blown Texture Mist ($5). To trick the eye with faux volume, all you have to do is tuck the other side of your hair behind your ear, and take a flat-iron to recreate this fluttery texture.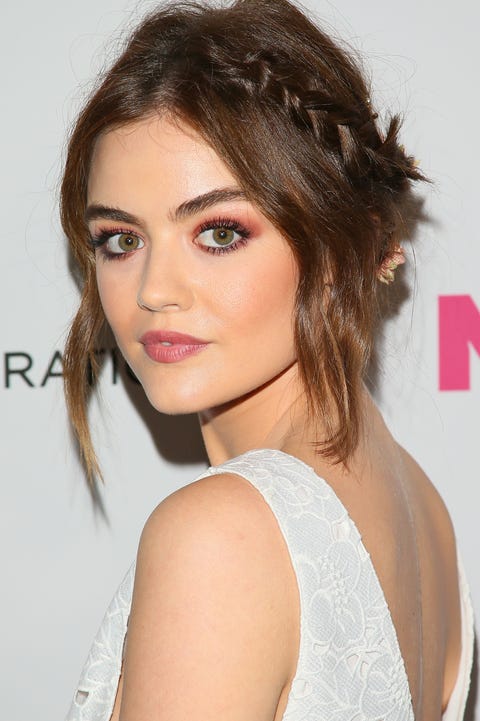 This Braided Victorian Updo
This crown braid swept into an updo looks like it was made for Lucy Hale. She's a boho princess in this elegant style. And is that a flower I see peeking in the back? Gorgeous. Updos are not only photogenic if you have a fancy event on your calendar, but they're ideal for fine hair because the style adds so much shape and structure.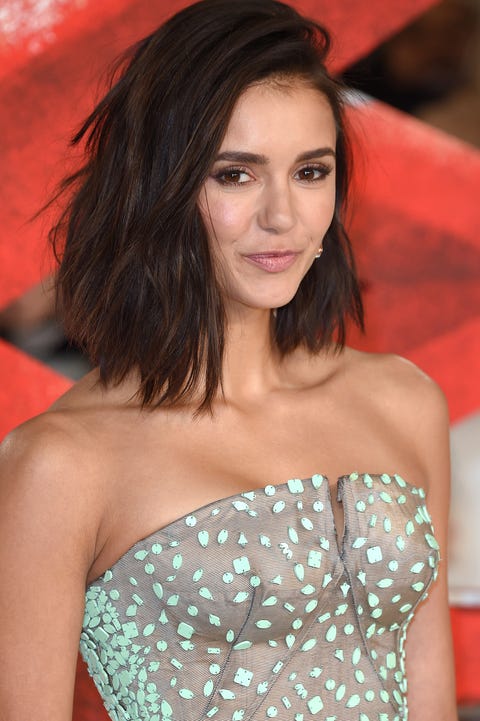 THis Mis-Matched Length Bob
Nina Dobrev proves you can absolutely make your hair's mis-matched length look so chic. Asymmetrical cuts are in: It basically allows one side of your hair to borrow more weight than the other, which in turn means TEXTURE. You don't even have to try hard either. For a beachy style like this, you need a salt texturizing spray, which will do most of the work for you. You may need to take a flat-iron to style a few of your pieces in the front, then scrunch the ends for even more of an effortless finish.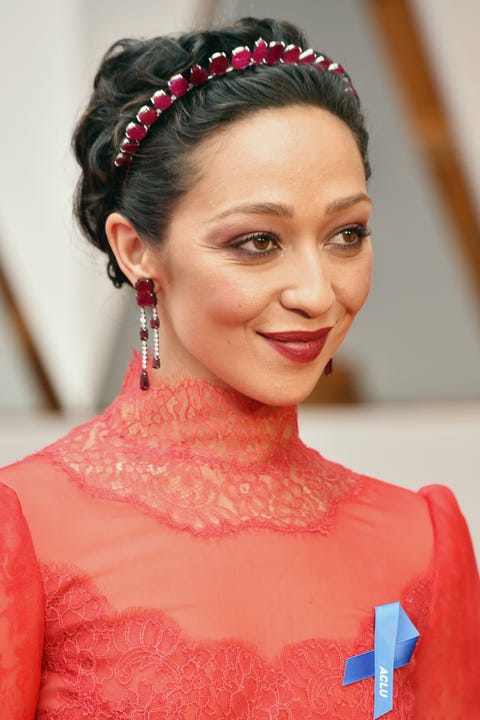 These Pulled-Back Curls
Headbands will take your hair from pretty to absolutely regal. Exhibit A: The one and only Ruth Negga at the Academy Awards. The actress has natural gorgeous curls, but adorning them with this bejeweled headband added such an elegant touch to her texture.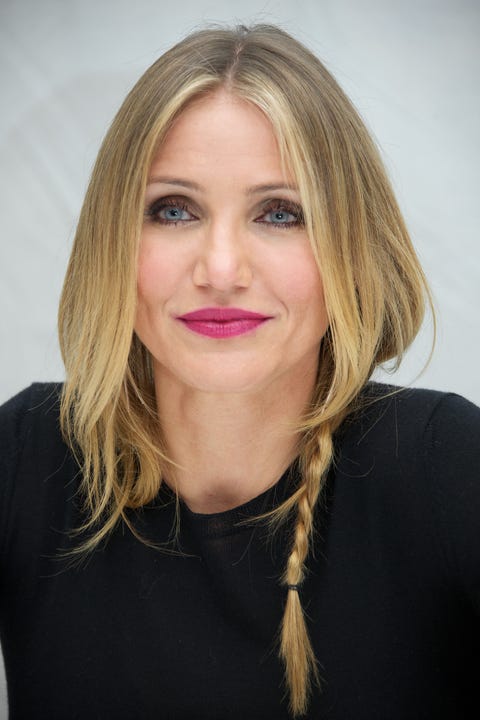 This Loose Braid
Cameron Diaz is completely owning this easy braided style. There's absolutely nothing wrong with taking things back to the basics with a good old-fashioned braid, but what truly elevates this style is the loose ends falling so perfectly in the front. Allow them to hang freely in the front, and sweep the rest of your hair back into a loose braid fastened by a hair band to keep it from unraveling. Use a mini flat-iron to add a few bends if you want.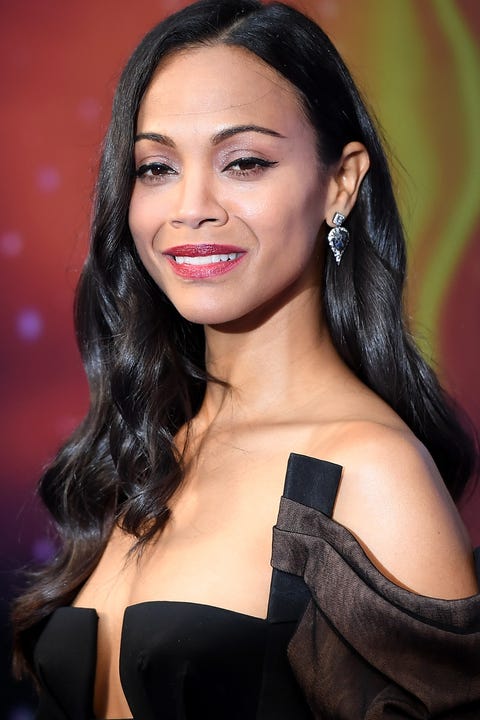 These Romantic Curls
If your hair is on the longer side, you can always go the classic route, like Zoe Saldana, and add glamorous curls. Try trimming your hair by adding subtle layers for face-framing curls.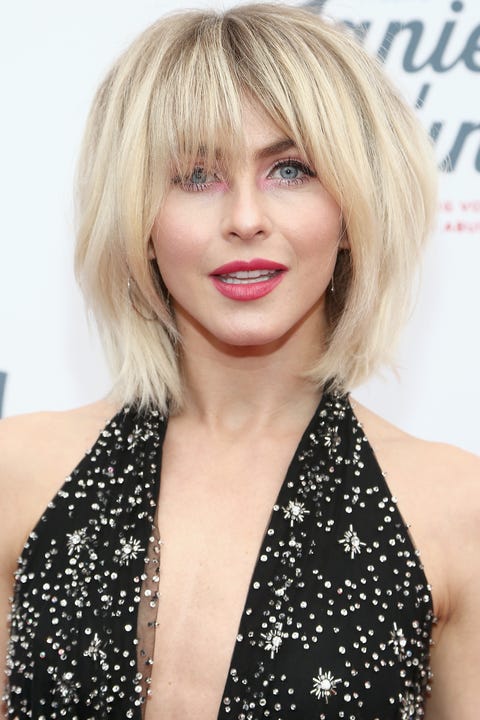 This Full Bob With Bangs
At first glance, Beyoncé's "Get Me Bodied" lyrics came to mind, because this bob has all the body. This style makes it hard to believe that Julianne Hough naturally has fine hair. The combination of her cut, color, and style does the actress' gorgeous features justice. Bangs add dimension to any hairstyle, no matter your texture. To get your lob to look as spacious as this, simply take a rounded brush and tease your hair—focus on your roots to lift your hair as much as possible.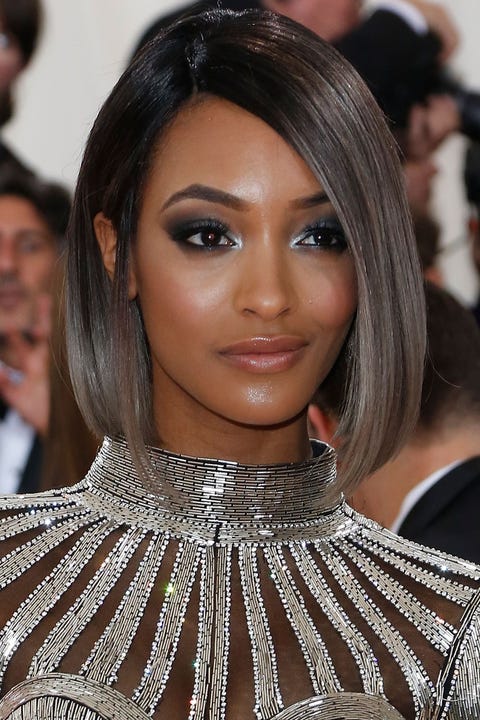 This Silver, Sleek Bob
There's nothing a cool color can't do for your hair. Coating your hair with a color of your choice is an easy distraction; everyone will be too busy complimenting you on your hair color, rather than your texture. Be sure to consult a professional colorist to figure out which shade will suit your skin tone best. Jourdan Dunn was a walking goddess at the Met Gala with this cool-toned, silver hue.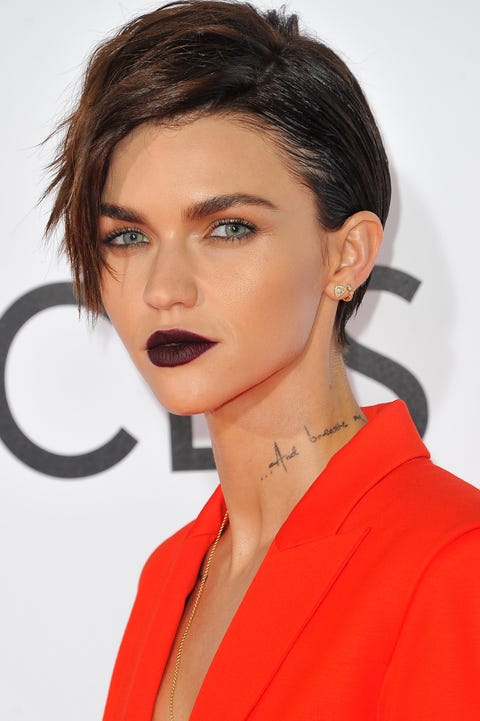 This Piecey Short Cut
Try to take your attention off of Ruby Rose's badass plum lipstick for one moment and focus on her hair. Slicking one side of her short cut down and styling the other side with feathery bends breathes a whole lot of life into her fine strands. Fine hair hack: Deep side-parts are your friend, if you want volume.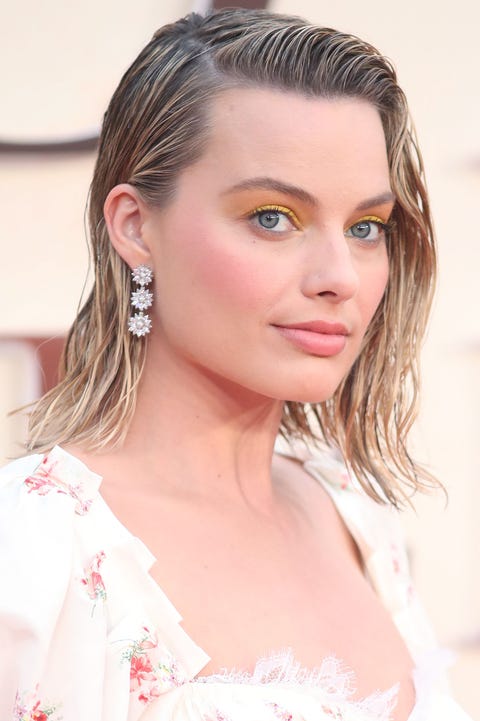 This Wet Look
Styling your hair like you literally just stepped out of the shower is a vibe. I like to call this style Lazy Girl 2.0. The lovely Margot Robbie wore this stunning wet style on the red carpet, which illustrates how transforming your texture lends so much body to limp strands. Rake a bit of Dream Coat Color Wow's Anti-Humidity Hair Treatment ($28), which happens to be Kim Kardashian West's go-to for those iconic sleek ponytails of hers, through your hair for frizz control and to amplify your glossy shine.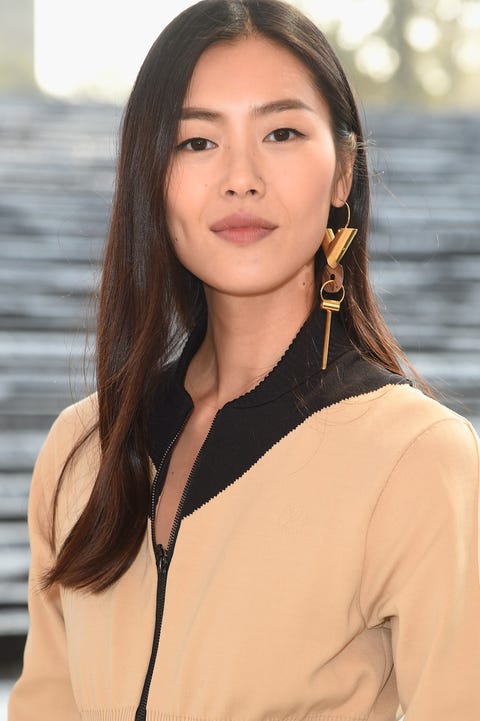 This Long and Sleek Style
This one's a classic mainstay look for fine hair. The only downside is that this look often gets boring— try parting your hair on different sides and blow-drying your hair upside down for some added volume at the roots.
This Lift and Curl
Or, for an easy update to long strands, simply wrap your ends around a barrel iron for this swirling curl effect (see: every Kate Middleton photo ever for the full effect). This style works especially well on next day hair. Add some dry shampoo at the roots for extra lift.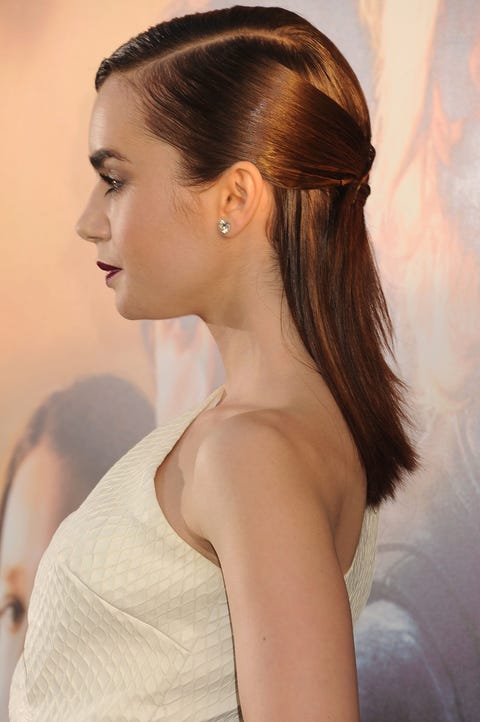 This Half-Updo
A half-updo is an especially elegant way to break up long, fine hair and doesn't require much time or effort. To recreate this satiny effect, use shine-boosting products (or a great conditioner) and smooth over any fly-aways with a flat iron.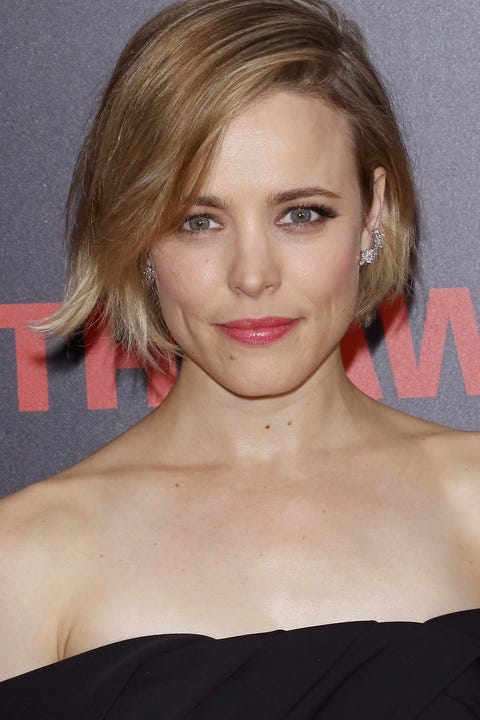 This Cropped Bob
One easy way to add texture to fine hair is a shorter cut. The bob is a classic face framing shape that you can subtly add lift to by round-brushing the ends. It's also the perfect length for going to town with a straightening iron or hot tool. It'll only take 10 minutes to create a head full of beachy waves.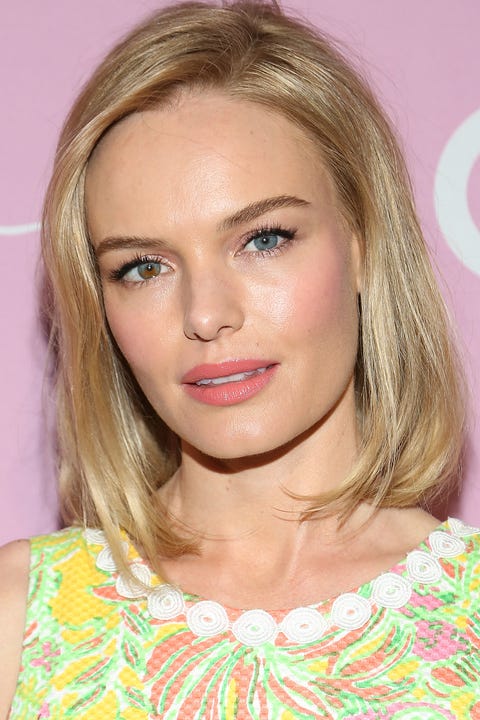 This Rounded Lob
The rounded lob can be hit or miss depending on how you style it, because sometimes the length can fall flat. Lobs tend to look better on thicker, fuller hair with natural body and texture. To recreate more body, blow dry hair at the roots and round-brush the ends inward for greater volume, or wrap your strands loosely around a hot tool for a slightly wavy effect.
This content is created and maintained by a third party, and imported onto this page to help users provide their email addresses. You may be able to find more information about this and similar content at piano.io