12 Honestly Gorgeous Ways to Wear Hair Cuffs
Hi, we would like them all, please.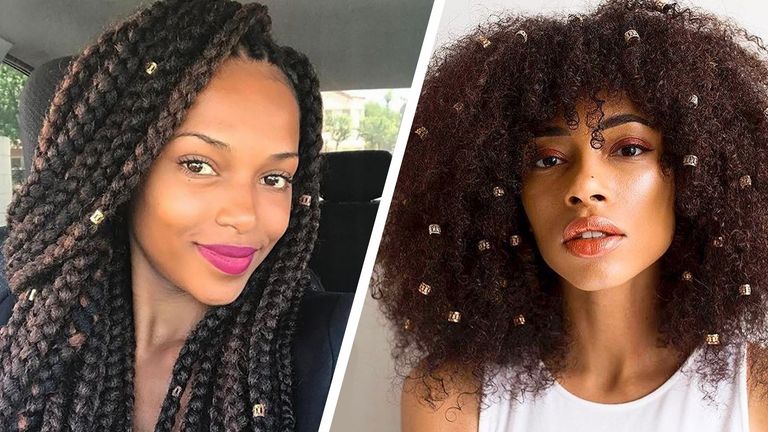 (Image credit: Instagram)
It's the year of cuff jewelry, and if you haven't already stacked your ears with gold cuffs, we're willing to bet you've at least been covering your twists, braids, and curls in them. But lest you think they're only relegated to long locs, we've got 12 insanely pretty pics to prove you wrong (and to also hardcore inspire you to mix up your cuffing tomorrow). Behold our favorites, ahead.
1. Cuffed Half-Up Locs
2. Single Cuffs on Face-Framing Twists
3. Little Baby Bang Cuffs
4. Scattered Cuffs on Box Braids
5. A Cuff Mosaic on Waist-Length Braids
6. A Triple-Cuffed Curly Chignon
7. Locs with Cuffs Around the Hairline
8. A Braided and Cuffed Undercut
9. Cuffed Cornrows and Bantu Knots
10. Cuffs Down the Middle
11. A Zillion Cuffed Curls
12. A Cuffed Part Braid