Editors handpick every product that we feature. We may earn commission from the links on this page.
Yes, Your Face Needs a Toner, and Here's Which One You Should Be Using
Broken down by skin type and level of awesomeness.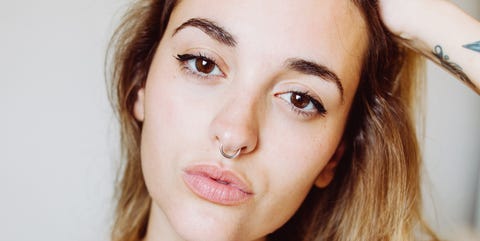 "Blah, blah, blah, I don't know what to do with my skin, blah, blah, it's all so confusing, blah, blah, what even is a toner, blaaaaah." That's essentially the stream of questioning/complaints that I get from my friends (love you, Liz) on a weekly basis. And hey—I get it; skincare is confusing, and the last toner you tried was probably some crappy, alcohol-loaded formula in high school that dried the hell out of your skin and forever turned you off of them.
But come back toward the light! Come back! Because today's toners are essentially magic water, filled with a powerful mix of hydrating, acne-fighting, and line-plumping ingredients that, when layered over your clean skin before your moisturizer, seep into your skin barrier to make everything you apply on top of it a billion times more effective.
Of course, knowing which formula to choose for your face can be the second struggle. So to make the hunt easier, we straight-up did the work for you, and present to you the best toners for your exact skin type, below.
This content is created and maintained by a third party, and imported onto this page to help users provide their email addresses. You may be able to find more information about this and similar content at piano.io