The 10 Best Retinol Body Lotions, According to Experts and Editors
Your go-to list, vetted by experts and editors.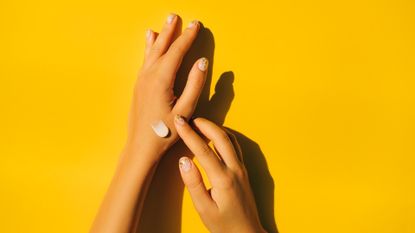 (Image credit: Getty Images)
If I'm being honest, my skincare routine is one of the best parts of my morning. I love slathering creams, serums, essences, and SPFs all over my body, and have enjoyed watching my skin glow, as though from the inside, in the process. But while facial skincare gets a ton of attention, skincare for the rest of the body is often forgotten about or neglected, and many people go about their days and nights without using a quality body lotion. These creams help skin stay hydrated and glowing, particularly as cold weather comes back around, and are made with ingredients as diverse as your face creams, from Vitamin C to retinol. And recently, I've been hooked on the latter.
"Retinol is a Vitamin A derivative that is available over the counter in a variety of formulations, including serums, creams, eye creams, and more," says board-certified dermatologist Dr. Lauren Penzi. In particular, she explains, "retinol is used for its anti-acne and anti-aging effects."
This means that whether you're suffering from acne, hyperpigmentation or scarring, keratosis pilaris, or sagging skin, retinol body lotions can firm and smooth your skin while evening out its tone.
Below, Dr. Penzi unpacks everything there is to know about retinol body lotions and points us in the direction of the best options money can buy.
The Benefits of Retinol
I asked Dr. Penzi how retinols work, scientifically speaking, and she explained, "In skin, retinol is converted to retinoic acid that binds retinoic acid receptors (RARs) and retinoid X receptors (RXRs). This then leads to a cascade of gene-regulatory processes within the skin cells that alter their function and behavior."
More simply put, "it works to increase cell turnover, promote new collagen synthesis, and keep dirt and sebum out of pores, which all contributes to smoother, firmer, and tighter skin texture. It also decreases oil production and disperses melanin pigment, which helps target those pesky dark spots that never seem to fade."
Finding the Right Retinol
Of course, you can tailor your retinol choice to suit your specific needs, targeting issues such as scarring, keratosis pilaris, acne, or aging. However, when choosing one retinol body lotion over another, you should also keep concentration, and therefore potency, in mind.
"Start with a lower concentration of retinol and use it every other night," Dr. Penzi suggests. "Gradually increase the frequency as your skin tolerates it. This helps your skin adjust to the retinol and reduces the risk of irritation."
Retinol Best Practices
Because retinol is such a potent ingredient, it's important to keep a few tips in mind when incorporating it into your daily routine.
First and foremost, remember that because retinol increases the rate of cell turnover, you should avoid using it in tandem with acids like salicylic acid, glycolic acid, and azelaic acid, as well as with acne-fighting ingredients like benozyl peroxide. Rather, if you're looking for a retinol lotion that specifically targets acne, find one that incorporates anti-acne ingredients for you, in delicate combinations and dosages approved by scientists and dermatologists. You can find a few of those options below.
You should also avoid using a retinol at the same time as a Vitamin C formula. Whereas Vitamin C thrives during the day, retinol is best used at night—a rule of thumb that Dr. Penzi agrees with.
"I recommend applying at nighttime, as retinol can make your skin sensitive to sunlight, and using it during the day may increase the risk of sunburn," she says.
And once you're ready to apply? "Always start with clean, dry skin. Apply a thin layer evenly to the body areas you want to target," Dr. Penzi advises. In particular, she says, "Larger body surface areas with more obvious signs of sun damage are the best places to apply retinol. This includes your chest and decolletage, back, arms, and legs. Be careful with thinner skin areas like your neck, axilla, and groin, as these areas are more sensitive and prone to irritation."
Finally, consider using different, non-retinol lotions on patches of skin that are already fragile, such as freshly shaved legs. Dr. Penxi agrees, "I recommend avoiding applying retinol containing creams directly after shaving, as this can increase risk for irritation.
The Best Retinol Body Lotions
Gold Bond Age Renew Retinol Overnight Body & Face Lotion
When you're in need of an affordable option that still gets the job done, Dr. Penzi says to consider this option from Gold Bond, which is gentle enough to be used on both the body and face. "This product contains a powerful Retinol and Peptide Complex that exfoliates to support the skin's renewal process," she attests. "It also is nourishing and hydrating, which helps to avoid any potential irritation." Free of fragrances and dyes, it's also perfect for anyone with sensitive skin.
Pros: expert-approved; affordable; works on body and face; free of fragrance, dyes, phthalates, and parabens
Cons: some users find the formula too rich
Customer Review: "This is the best lotion I've ever bought. I will not use anything else." -Walmart
Paula's Choice Resist Retinol Skin-Smoothing Body Treatment
If you suffer from hyperpigmentation, uneven texture, or body acne, treat yourself to this lotion from Paula's Choice, which contains both BHA and salicylic acid. Dr. Penzi also stands by it, explaining, "This product contains a moderate concentration of both antioxidants and retinol. It is great to improve the texture and tone of the skin." Reviewers agree, writing that with consistent use, this lightweight treatment lessens the appearance of hyperpigmentation and scarring (particularly from shaving) and relieves acne on the back and butt.
Pros: good for acne; expert-approved; good for hyperpigmentation and scarring; lightweight
Cons: some users dislike the smell
Customer Review: "This is it!!!! I've had bumps on my butt cheeks for so long and after using this for two days I noticed a difference and after a week they're GONE!!!!! It smells kind of funny, but I literally do not care. I'm so happy." -Sephora
Nécessaire The Body Retinol - Repair Serum With 0.1% Pure Retinol, 10% AHA + 5 Peptides
This is another product I swear by. Lightweight and easy to apply (thanks to its handy pump packaging), it's ideal not only for anti-aging, but also for evening skin tone, alleviating body acne, and lessening the appearance of scars. It's also been vetted by dermatologist, resulting in a clean, hypoallergenic formula that works on all skin types and promises not to cause irritation. Finally, in addition to its anti-aging ingredients like AHA, retinol, and peptides, this formula features ultra-hydrating glycerin so that you don't end up dried out.
Pros: vegan; clean; editor-approved; clinically tested
Cons: some users dislike the smell
Customer Review: "My back has always been the thing I've been most self conscious about! I started seeing results after the first week! My back has never looked better! I will never go without!!! I wish I took a before photo!" -Sephora
This might just be my favorite lotion of all time. I love melting this body butter in my palms and spreading it on the driest parts of my skin. A little goes a long way with this lotion, and when it settles, it has a luxurious oil-like consistency that immediately alleviates any itching or aggressive dryness. Over time, it even helps fade scars! Plus, because it's vitamin A-infused formula is balanced out with ingredients like shea butter, mango seed butter, and avocado oil, I can spread it on my just-shaved legs without a hint of burning or discomfort.
Pros: editor-approved; clinically tested; long-lasting hydration; good for scarring and hyperpigmentation; pregnancy-safe
Cons: rich formula takes some time to absorb on skin
Customer Review: "Besides the price, I love everything about this product, I get super dry in the winter and this product has been a g-dsend for my itchy legs and arms. It really moisturizes my most dry spots such as my knees and ankles and alleviates my mild eczema." -Influenster
Naturium Retinol Body Lotion
Naturium's retinol body lotion has received rave review after rave review, with a litany of customers swearing that the cream improved every condition from acne to crepey skin to hyperpigmentation. Users also say that the formula isn't too thick, and doesn't leave their skin feeling oily or sticky. On the flip side, it also doesn't dry skin out, even after consistent, frequent use, and features a fragrance-free formulation to avoid irritating sensitive skin.
Pros: vegan; cruelty-free; affordable; clean; free of parabens, gluten, and fragrance
Cons: none found
Customer Review: "I thought this cream would dry out my skin, but just the opposite happened. I put it on my legs and it does it's job and leaves my skin soft and moisturized . I also noticed it has smoothed out some of my crepe skin on my legs." -Target
SkinCeuticals Body Retexturing Treatment
For many (myself included), Skinceuticals is the holy grail of skincare, with high-potency products that quickly deliver noticeable results. This retexturing treatment is no different, with a blend of hydroxyethyl urea, niacinamide, and hyaluronic acid that exfoliates and increase cell turnover while simultaneously keeping skin hydrated. The result is a smooth, healthy glow and noticeably even skin tone. The brand recommends massaging it over your whole body just after bathing, and says it's particularly effective and smoothing out dry spots like elbows, feet, and knees.
Pros: free of fragrance and parabens; clean; visible results
Cons: small container
Customer Review: "I have Keratosis Pilaris and have dealt with red bumpy arms my entire life. Let me tell you, after two days of using this product, I have never had smoother arms in my entire life. This is a game changer, so glad I found it!" -Dermstore
Dr. Barbara Sturm Anti-Aging Body Cream
Dr. Barbara Sturm is yet another tried and true, fan favorite brand that's more than earned its glowing reputation. It took Dr. Sturm around four years to develop this innovative formula, which is made with sensitive skin in mind. It includes extracts of elderberry blossom and white almond, which firm skin, along with essential oils, which moisturize skin and restore elasticity. It also contains Purslane, an herb that enhances the cream's' anti-aging effects while reducing irritation. On an even more luxurious note, the cream is infused with pure glacier water.
Pros: good for sensitive skin; large container
Cons: strong scent
Customer Review: "This body cream is amazing. It has the finest scent of lemongrass and as someone who is ultra sensitive it doesn't bother me at all. It's the perfect body cream." -Dr. Barbara Sturm
Advanced Clinicals Retinol Advanced Firming Cream
This affordable option is perfect for sharing with your partner or family, with its unisex packaging and fragrance-free formula. It's also beloved by customers, who write that they saw a visible difference after using this formula and that it absorbed into their skin quickly without any oily or sticky feel. The tub, which weighs in at an impressive 16 ounces, lasts for ages, particularly since a little goes a long way. Plus, the cream contains ingredients like chamomile, aloe vera, and green tea extract, which soothe existing irritation and prevent further dryness or inflammation.
Pros: affordable; large container; contains skin-calming ingredients; free of parabens and fragrance
Cons: none found
Customer Review: "Absorbs super fast, smells fantastic, my strawberry skin fades away pretty fast, just don't forget to apply it faulty for the best result possible. Suitable for a sensitive skin types, as per my observations. I apply this cream onto my body after shower and before going to bed and I'm not a fan of a sticky feeling, and this one is just perfect! Absorbs within seconds." -iHerb
If you're in search of prescription-strength skincare solutions but are currently in between dermatologists, you're in luck: Musely was founded to deliver customers prescription-strength results without actually having to visit a doctor (though you absolutely should, for everything from acne to anti-aging to routine skin cancer checks). Developed by board-certified dermatologists, their body cream has been lauded by people of all ages for its ability to banish body acne, keratosis pilaris, wrinkles, and scars. Because it's so potent, the brand recommends that you mix it it with a non-retinol, fragrance-free moisturizer when you're getting started.
Pros: created by dermatologists; works for acne, scarring, and keratosis pilaris
Cons: may be too potent for beginners
Customer Review: "Overall, I did see significant improvements, but I did experience some side effects including dry skin, peeling, temporary hyperpigmentation, and occasional pain in the area I applied it." -Musely
Josie Maran Whipped Argan Pro-Retinol Body Butter
According to customers, this body butter from Josie Maran feels smooth and rich to the touch, yet it doesn't make skin feel greasy or sticky upon application. While the container it comes in is small, a little goes a long way, and users with keratosis pilaris report fast, noticeable results after consistent use. The clean, sweet-smelling formula also contains 100 percent pure argan oil, which conditions skin and prevents the potent retinol from causing dryness, redness, or peeling.
Pros: clean; cruelty-free
Cons: small container
Customer Review: "This unscented body butter has been my go-to moisturizer for winter. It instantly soothes and softens my legs, elbows and knees." -Sephora
Meet the Expert
Dr. Lauren Penzi, MD, is a board-certified dermatologist based in New York state. A graduate of Loyola University Maryland and New York Medical College, she specializes in medical and cosmetic dermatology and is a member of the American Academy of Dermatology, the American Society for Dermatologic Surgery, the Society for Pediatric Dermatology, the American Society for Laser Medicine & Surgery, and the Women's Dermatologic Society.
Marie Claire email subscribers get intel on fashion and beauty trends, hot-off-the-press celebrity news, and more. Sign up here.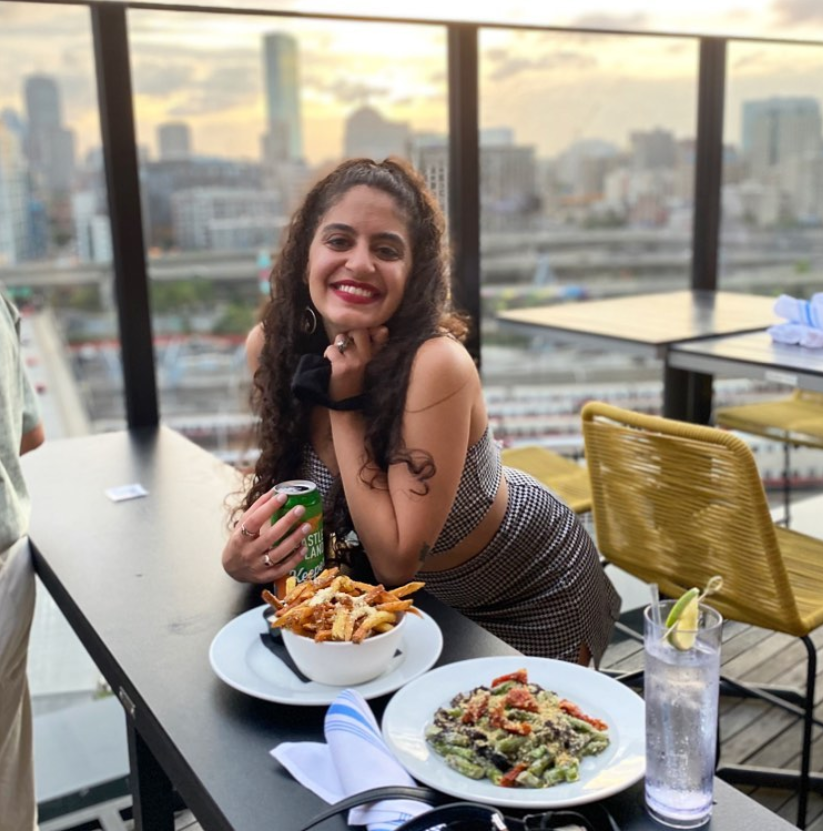 Gabrielle Ulubay is an E-Commerce Writer at Marie Claire and writes about all things beauty, sexual wellness, and fashion. She's also written about sex, gender, and politics for publications like The New York Times, Bustle, and HuffPost Personal since 2018. She has worked extensively in the e-commerce and sales spaces since 2020, including two years at Drizly, where she developed an expertise in finding the best, highest quality goods and experiences money can buy. As a film school graduate, she loves all things media and can be found making art when she's not busy writing.