The 20 Best Exfoliators for Your Face
A skincare step you should not skip.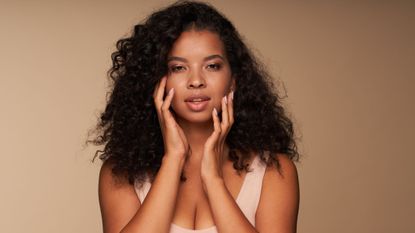 (Image credit: Sergey Mironov)
My skincare regimen consists of a laundry list of steps that I deem necessary for maintaining a healthy, glowing complexion. But I must admit, through all of the double cleansing, layering of serums, and face masking, exfoliating is hands down my favorite step. With the right exfoliator, there's nothing more satisfying than cleaning out the pores of dirt and surface debris—and the velvety-smooth, even skin you're left with feels pretty good, too.
What are the benefits of exfoliating your face?
If exfoliating feels foreign to you, or you know, just an extra step in a skincare routine you'd rather skip, know this: The benefits of regularly exfoliating include an increase in cell turnover, even skin tone, acne and sebum reduction, plus, a much deeper penetration of other topical treatments to follow—and that's just to name a few.
Also, all exfoliators are not one and the same. From a physical exfoliator with microbeads or granular powder to a chemical exfoliator containing acids and enzymes, settling on the perfect exfoliant to slough off dead skin cells without leaving your skin dehydrated and irritated can be daunting. But I'm here to assure you that there are effective and gentle exfoliators out there that don't do any of the above. Ahead, the top-rated face exfoliators on the market suitable for every skin type and comfort level.