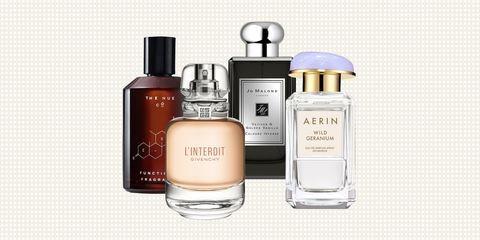 Design By Morgan McMullen
Shopping smarter in 2020 means investing in things that make you feel good, like a new fragrance. Studies show that scent has the power to evoke positive memories that will improve your mood and reduce stress. Certain scents can improve memory, productivity, concentration, sustained attention and cognitive function. Basically, fragrance can do a whole lot more than make you smell good.
January brought along a fresh lineup of feel-good fragrances for you to choose from. From musky warm fragrances to fresh florals, here, an array of new scents arriving just in time for the new year memories ahead.