I Tested Every Byredo Perfume—These 10 Are the Best
Mojave Ghost, Mixed Emotions, and La Tulipe top our list.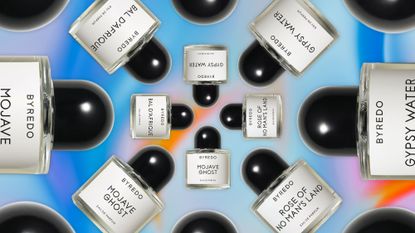 (Image credit: Future)
Byredo doesn't need much of an introduction. To know the luxury brand is to love it. Since its inception in 2006, the fragrance-turned-home-makeup-and-leather-goods line has gained undeniable notoriety. Gypsy Water has become a best-seller at every retailer that carries it, the brand boasts celebrity fans ranging from Rosie-Huntington Whitely to Victoria Beckham, and new launches continue to delight the loyal fan base. The allure is easy to understand—each and every new fragrance launch is designed to elicit an emotion or memory.
The unisex range of scents are equal parts unusual and unexpected. You won't find a "dupe" or layered concoction that rivals the expertly crafted formulas—they're designed with highest quality ingredients, and of course, a unique edge or surprise note that distinguishes them from typical offerings. There are earthy, woodsy blends, fruity-florals, and musky eau de parfums to choose from, but the best Byredo perfume for you—well, that's going to have to be your call.
To help guide you on your fragrance journey, the Marie Claire team tested every single Byredo perfume out there—from La Tulipe to Biobiotheque. Here, we've found the 10 best blends the brand has to offer.
The Best Byredo Perfumes