The 14 Best Perfumes of 2023, According to Marie Claire Editors
Jo Malone, Amouage, and Parfums de Marley have our hearts.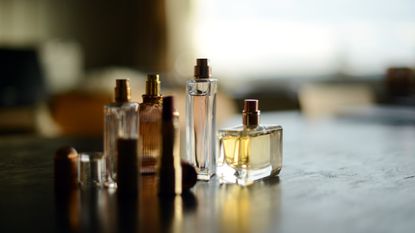 (Image credit: Getty)
Marie Claire Newsletter
Celebrity news, beauty, fashion advice, and fascinating features, delivered straight to your inbox!
Thank you for signing up to Marie Claire. You will receive a verification email shortly.
There was a problem. Please refresh the page and try again.
Whether you're a fragrance collector with more eau de parfums than you care to admit or have been proudly spritzing the same signature scent for the better part of a decade, I have a sneaky suspicion your fragrance wardrobe is going to expand this year. It's just half way into 2023, and my mind (and my nose) are already blown away by the complex new scents hitting shelves. I've seen intense floral perfumes courtesy of brands like Ellis Brooklyn and Jo Malone, been mesmerized by intense warm scents such as my personal favorite, Eau So's Vanilla Ember, and found myself charmed by unexpected blends (lookin' at you DS & Durga Pistachio).
Regardless of your mood or occasion, I promise you there's a new fragrance launch that's bound to sweep you off your feet. To help you decide which is best for you, I tapped Abel Fragrance founder Frances Shoemack, along with the rest of the Marie Claire team, for their honest obsessions. From unisex fragrances to citrus blends, here are the best perfumes of 2023—so far.
What to Look For
When you go perfume shopping, you might notice that some options end in eau de parfum, while others are an eau de toilette. The nomenclature isn't just a preference—it's a reflection of the alcohol content in the fragrance. "Alcohol really works as a carrier and disperser of scent, it's also a natural preservative, making it the ideal base for perfume whether it's eau de parfum (more perfume, less alcohol) or eau de toilette (less perfume concentrate, more alcohol)," explains Shoemack. That in mind, an eau de parfum is going to have a stronger, longer-lasting scent, whereas an eau de toilette is more fleeting.
You know how one scent can smell great on your friend and absolutely terrible on you? Or how you can hate a fragrance spritzed on paper, but love what it transforms into once it hits your wrist? That's because fragrance, especially natural origin ingredients, oxidize. "There's a whole multitude of things that impact the way a perfume 'wears' on your skin—your ethnicity, diet, blood type, the weather, humidity and so much more. It's part of what makes perfume wearing so intimate and personal," says Shoemack. "The more natural ingredients in a fragrance, typically the more it will evolve with your body chemistry too—no cookie cutter scents." A more synthetic fragrance however will hold its profile and smell just about the same on everyone.
Your skin type probably isn't the first thing you think about when selecting a fragrance, but trust me—it plays a big role. "Dry skin tends to absorb the fragrance oils more quickly therefore appearing lighter and lasting shorter on skin," says Shoemack. What does that mean exactly? Well, a super bold scent might actually be pretty subtle on your skin. "Alternatively if you have oily skin you may consider opting for a lighter scent (i.e. a citrus or floral) or a lighter concentration (i.e. and eau de toilette) so that the scent isn't too "loud" on you."
The Best Fragrances and Perfumes of 2023
The Best New Cologne
Maison Francis Kurkdjian Paris Aqua Media Cologne Forte Eau de Parfum
"While *technically* a cologne, I find this fragrance to be perfectly unisex—in fact, I've been wearing it on repeat since it launched. It's fresh at its core with notes thoughtfully selected to remind you of being by the water on a sunny day. Think: A breath of fresh air. The refreshing scent comes together via the combination of Verbena accord, a newly designed note with the intention to illicit the energy of citrus-y green leaves, as well as sweet fennel, and bergamont. It's been my go-to for casual summer days." — Samantha Holender, Beauty Editor
The Best Nostalgic Fragrance
Skylar Boardwalk Delight Eau de Parfum
"I'll be honest: I was skeptical of this scent at first. One of the main scent profiles is cotton candy—and I try to avoid smelling overly sweet. But from the second I got a whiff of the blend in the bottle, I was hooked. It's not a childish, carnival-esque scent, but rather an elevated and appropriately sweet blend that balanced by warm vanilla and a hint of coconut. It's right in line with the vanilla fragrance trend, which judging by this new launch, is still going strong through mid-summer." — Samantha Holender, Beauty Editor
The Best New Summer Fragrance
Dior Dioriviera Eau de Parfum
"I like smelling fragrance as much as the next beauty editor, but very rarely does one make it into my very tight edit of everyday scents. Enter: Dioriviera, my new summer staple. It's the brainchild of Francis Kurkdjian and takes inspiration from the south of France and Paris. It falls into the fruity floral family, with notes of fig and rose. It's a light scent, so I find myself spraying on more than I do with other scents. Despite its soft profile, I continuously get stopped on the street by strangers asking what I'm wearing." — Samantha Holender, Beauty Editor
The Best New Aquatic Fragrance
Loewe Aire Anthesis Eau de Parfum
"With an aquatic-meets-fruity-meets-amber profile, Loewe's Aire instantly transports me to a dock somewhere with a clear blue body of water. It feels feminine thanks to notes of pear, peony, sandalwood, and rhubarb, but doesn't err on the floral side. It's light, refreshing, and clean to its core, making it perfect for summer. It's one of my go-tos for days when I don't want an overpowering or intense scent—it's one of those options that every single person in your orbit will enjoy." — Samantha Holender, Beauty Editor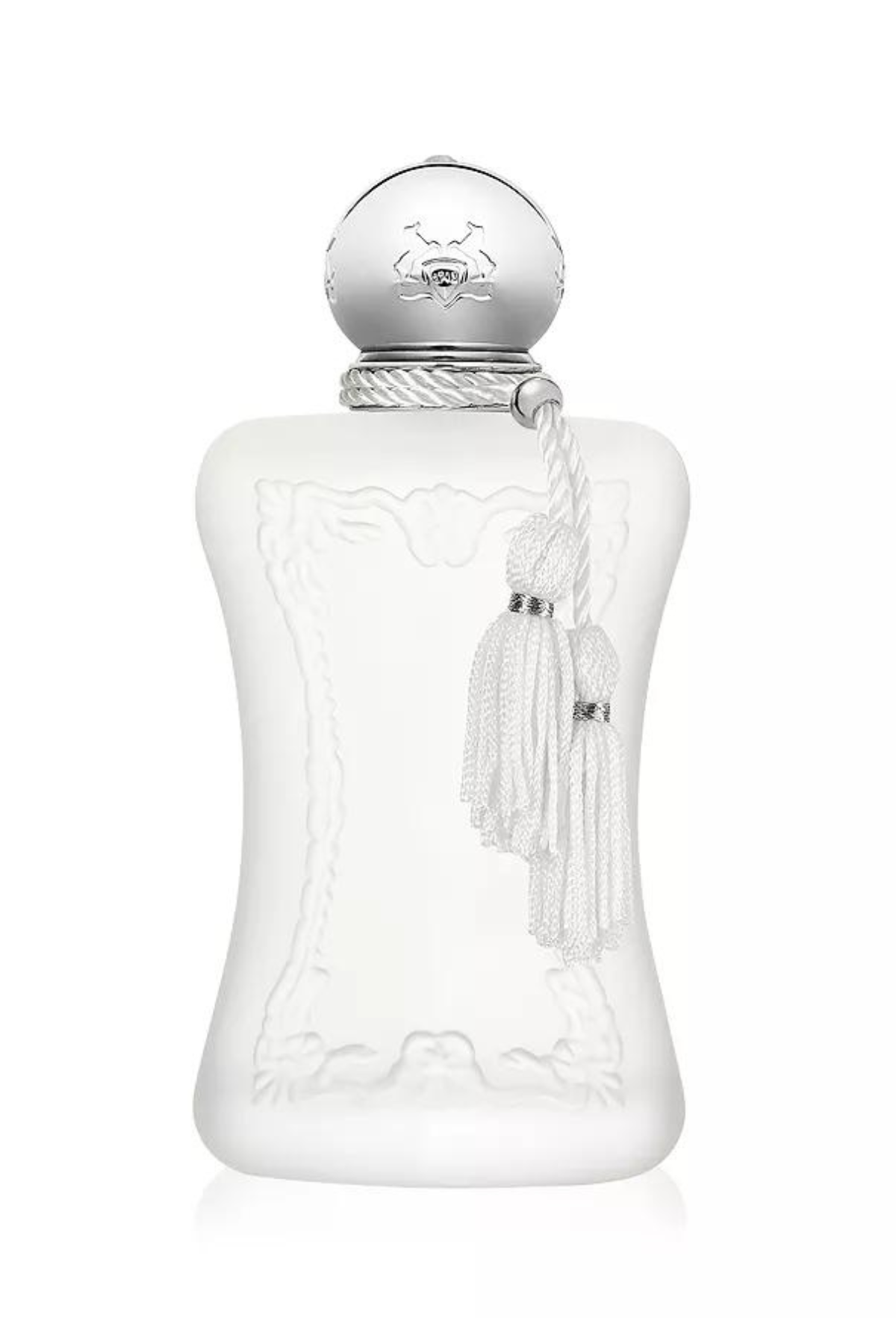 The Best Musky Fragrance
"This fragrance truly brings me back to my history major roots: Inspired by 18th century French beauty, this scent features a number of sweet top notes including mandarin and white peach, which are balanced out by warmer, woodier base notes like vanilla and akigalawood. I know it'll be my go-to when I'm in the mood to indulge, or when I'm trying to channel my inner queen." — Gabrielle Ulubay, E-Commerce Writer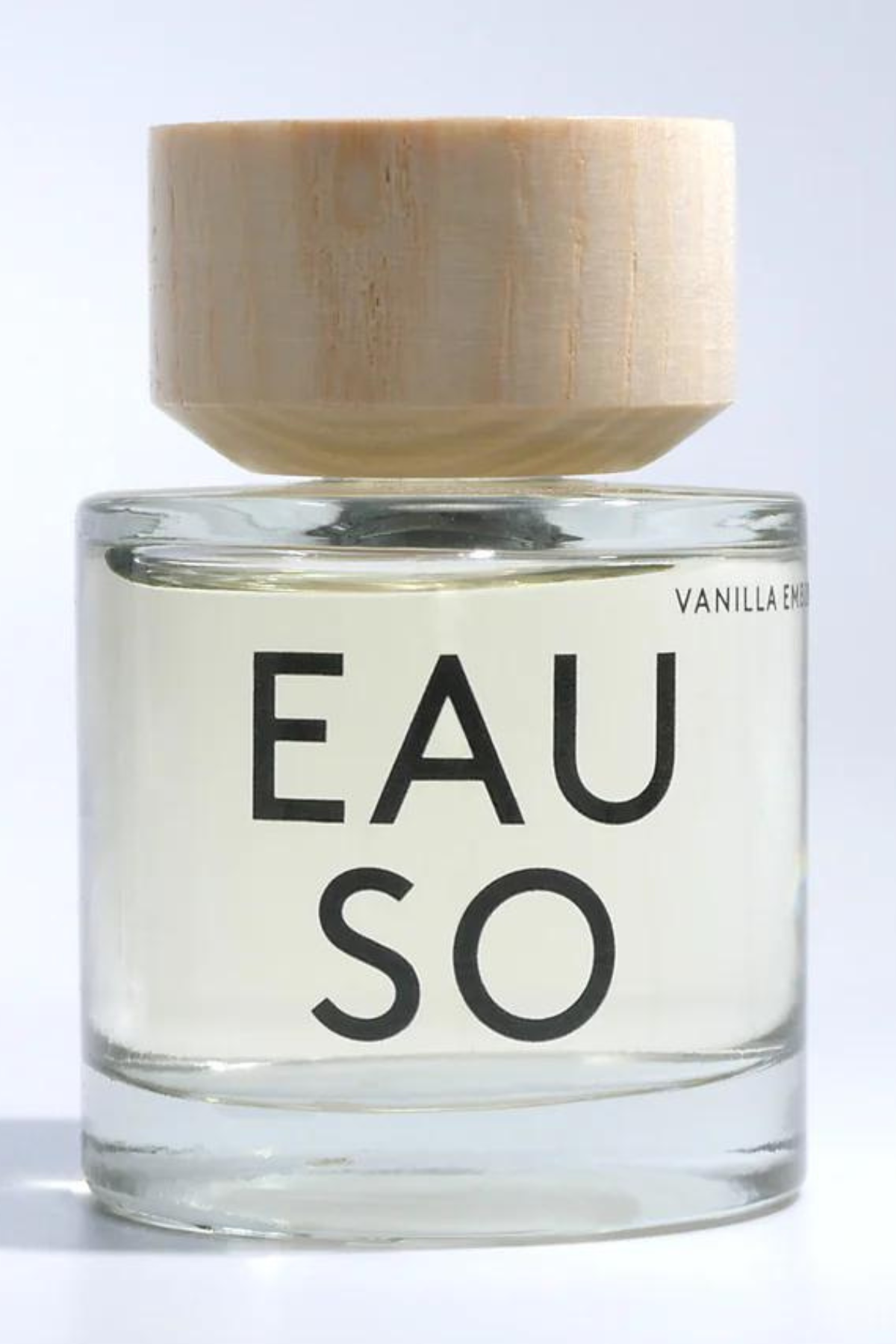 The Best Vanilla Fragrance
EAUSO VERT Vanilla Embers
"When you think of a vanilla fragrance, it's easy to let your mind go straight to the middle school iteration that was the personification of a cupcake. But per our 2023 fragrance trend report, vanilla is back—and with a major upgrade. Take this Eau So scent, which is one of my new favorites. It definitely has a strong profile, but errs more warm and creamy than sweet. All I need is two little sprays (one of my wrist and one on my neck) and I get stopped on the street all day long." — Samantha Holender, Beauty Editor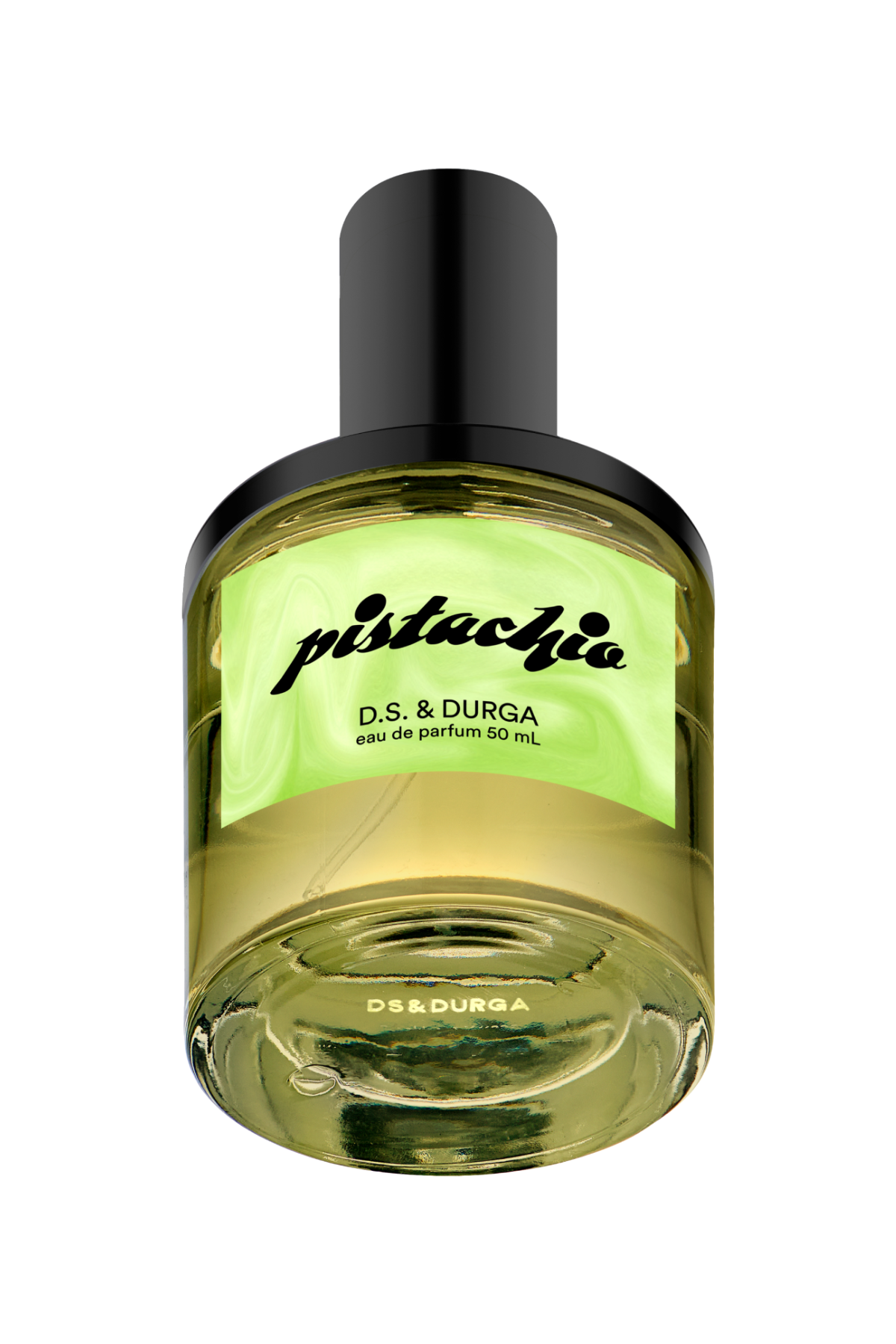 The Most Unexpected Fragrance
"I'll get straight to the point: I'm nuts about this scent. D.S. & Durga's Pistachio is a nuanced blend of vanilla, cardamom, and patchouli, with the top note being, of course, the titular little nut. It's untraditional and fresh yet simultaneously familiar and comforting—like eating a big scoop of pistachio gelato while on vacation. Initially introduced as a limited edition, the cult-adored brand recently upgraded the perfume to a full-time forever favorite—which is excellent news for me because I no longer have to ration out my spritzes carefully!" — Emma Childs, Style Editor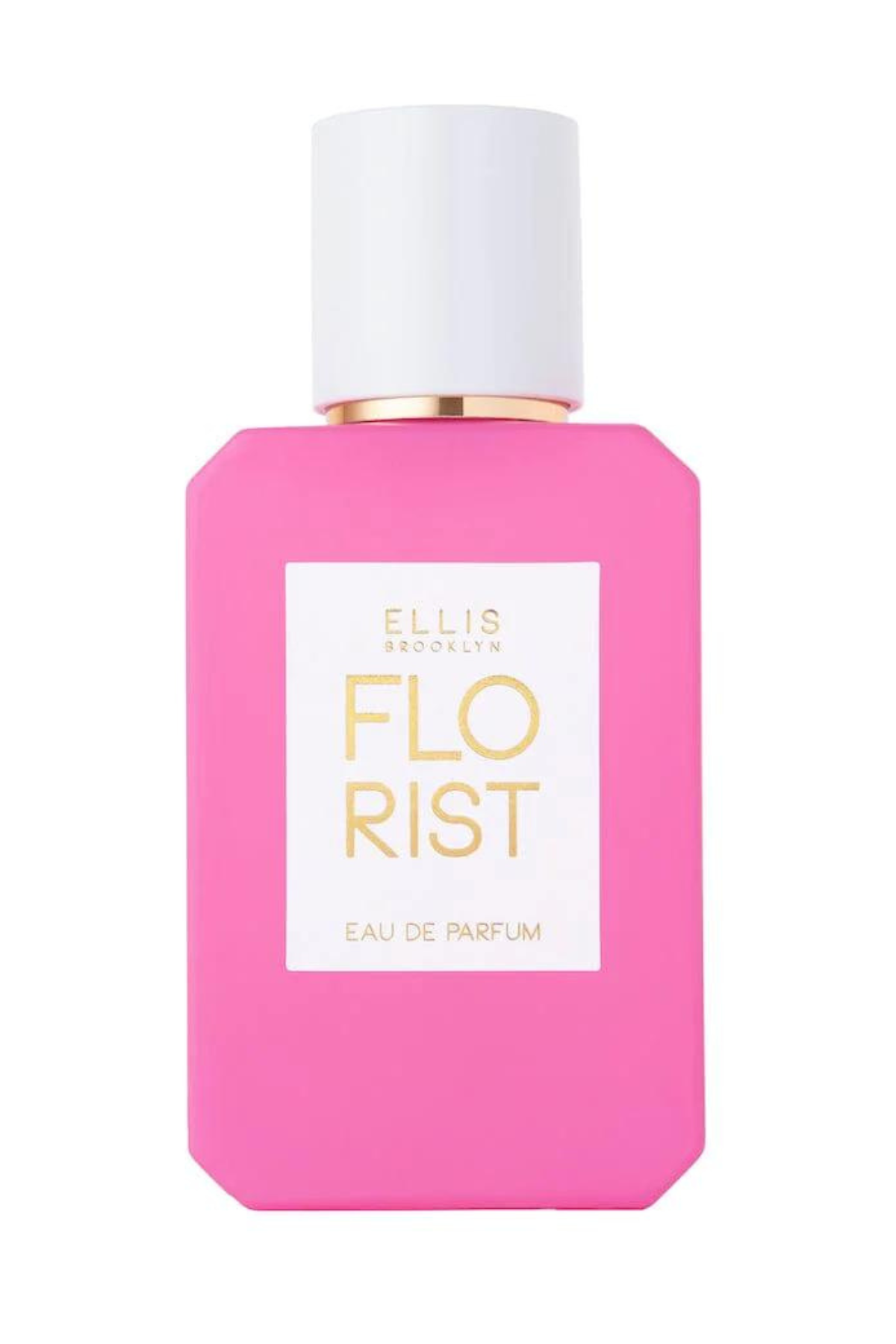 The Best Floral Fragrance
"Historically, most of Ellis Brooklyn's perfumes have been genderless, unisex, and rode a middle ground in the fragrance world. But their newest launch? It's anything but—it goes all in on the floral front. Tuberose takes center stage and lays the groundwork for an uber-feminine scent. To make sure the perfume felt modern and not grandma-esque, the heavy floral was balanced out with a bit of citrus and sweetness thanks to Italian bergamot and honeysuckle. Think of it like this: It's the bottle you want to reach for on a beautiful spring day spent in the sun." — Samantha Holender, Beauty Editor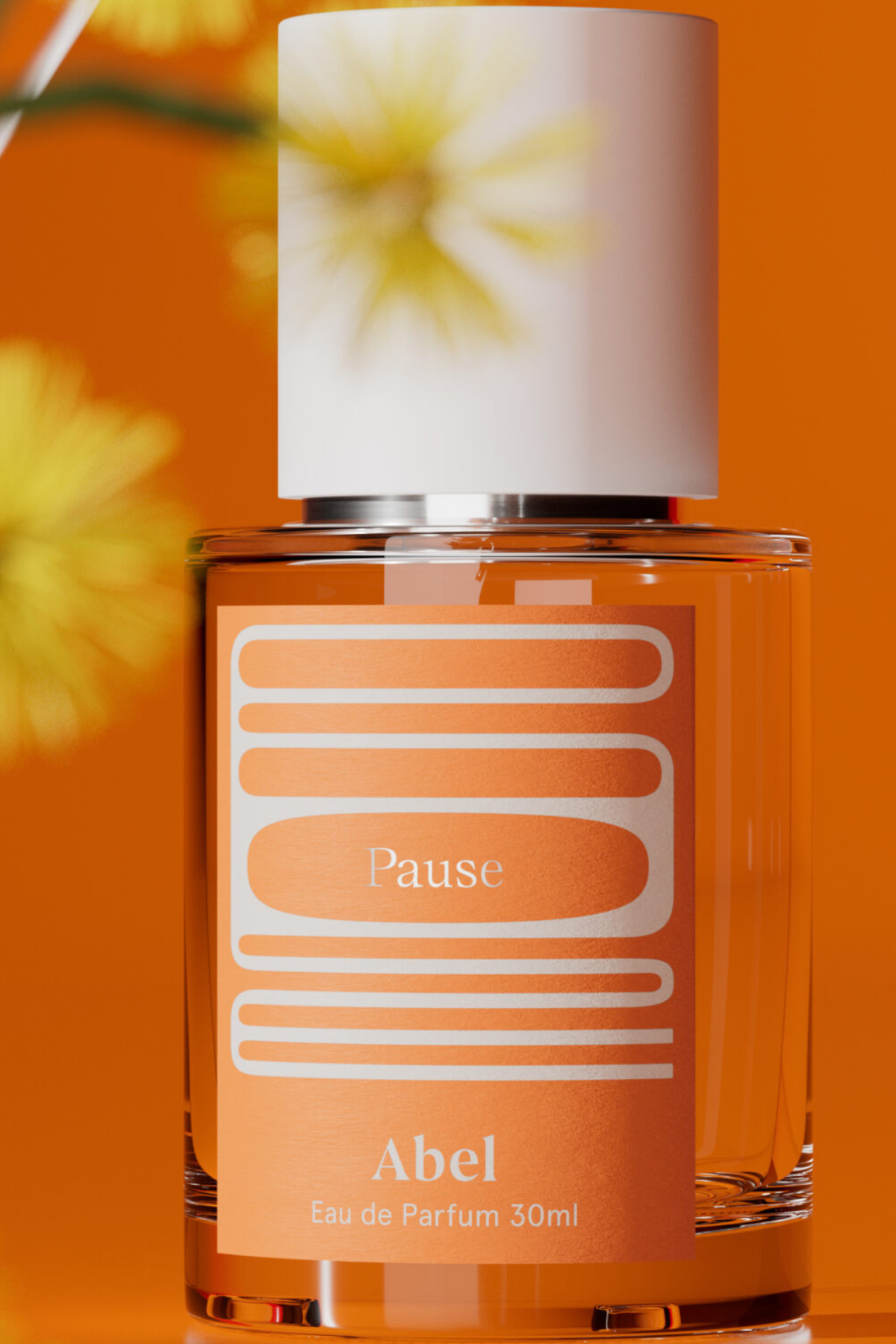 The Best Natural Origin Fragrance
"We launched an incredible new scent that has quickly become my go to: Pause. It is a restorative fragrance created to center, balance, and calm the mind and body during hormonal change. A confident, textured floral scent, violet leaf is mood-stabilizing, mimosa is known to support hormone balance, narcissus promotes deep sleep, and Hay offers tranquility. Pause allows us all to take a moment to reset and restore when we need it most." — Frances Shoemack, Founder of Abel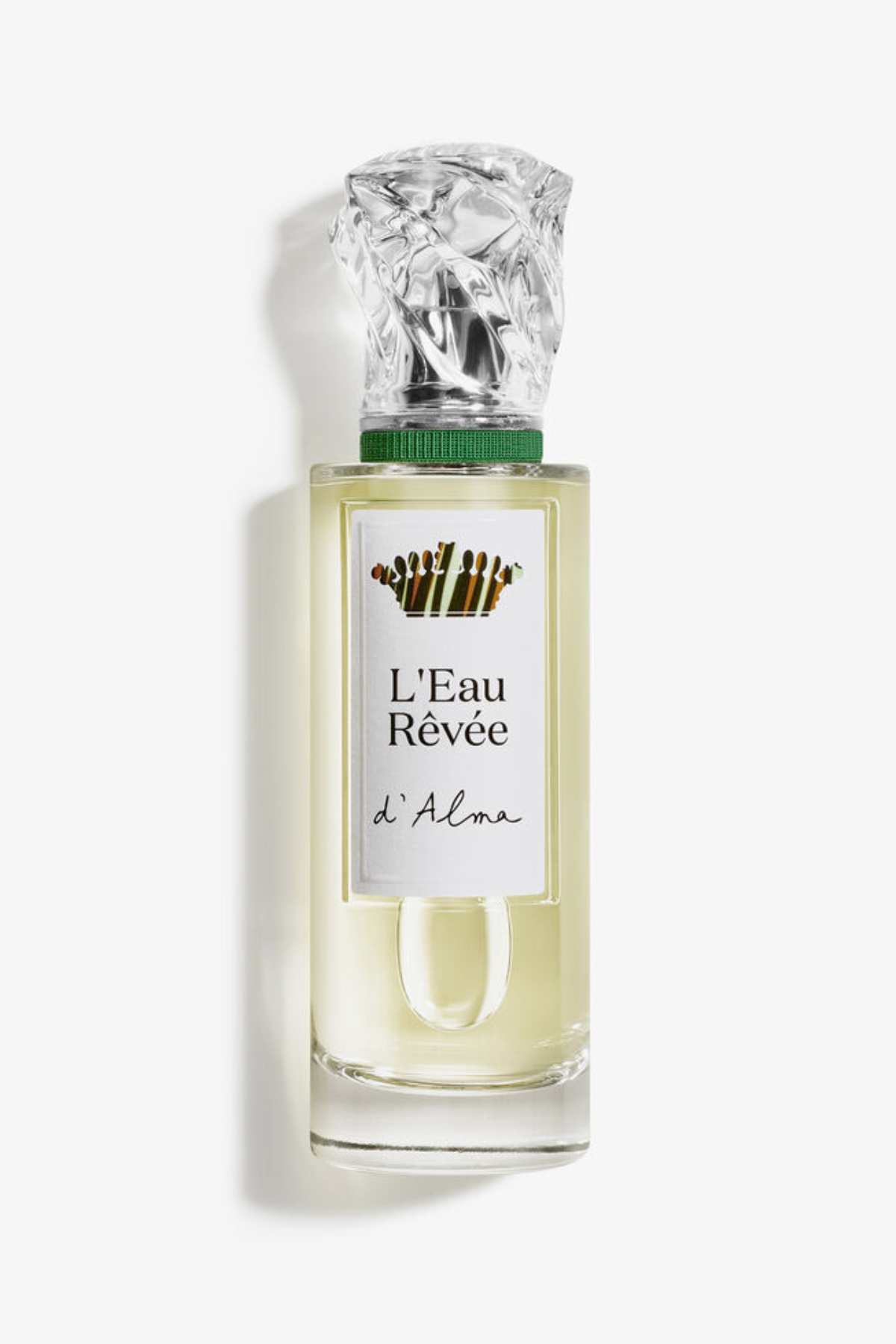 The Best Fresh Fragrance
Sisley-Paris L'Eau Rêvée D'Alma
"On days when I'm wildly stressed out, this fragrance doubles as a moment of zen. It's super light and aquatic, quite literally serving as a breath of fresh air. There's a base of cedarwood and patchouli, but from the second I spray it, I get hyper fixated on the jasmine and hint of basil. In sum: It's peaceful and refreshing. One of the best facets though boils down to the packaging. Both the box this little guy comes in, along with the bottle itself, are recyclable." — Samantha Holender, Beauty Editor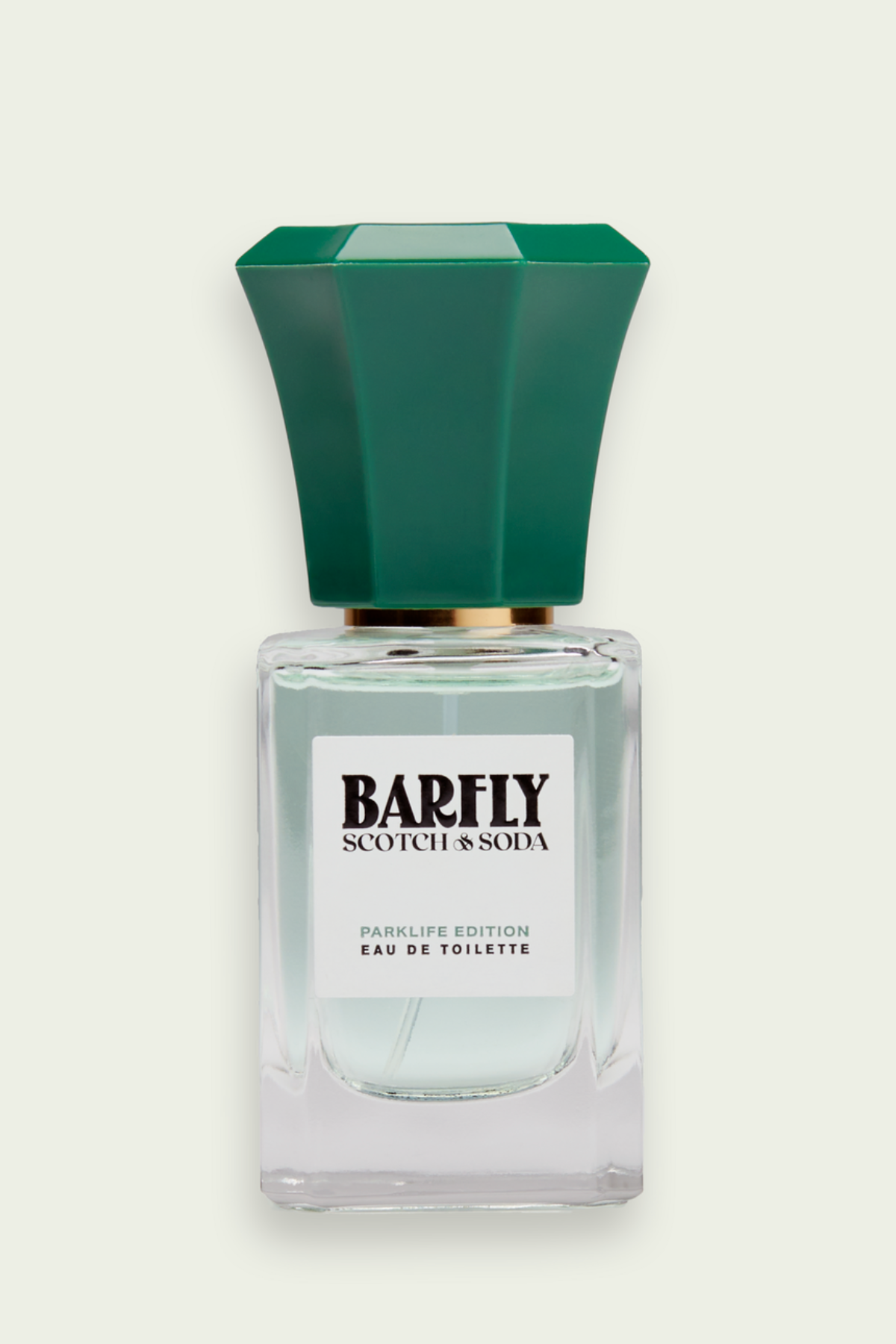 The Best Subtle Fragrance
Scotch & Soda Barfly Parklife Unisex Eau De Toilette
I've been leaning towards fresh and clean scents lately, so Scotch & Soda's new fragrance addition to the Barfly family, Parklife, was an easy addition to my collection. Notes like cypress, cardamom, pine, and a hint of gardenia give this eau de toilette a subtle, fresh-smelling appeal that is nearly undetectable on your skin. The only thing I can detect? The fact that I smell good. I've been wearing it daily for that very reason. Plus, I love the way it clings to my clothes as I wear it." — Julia Marzovilla, E-Commerce Editor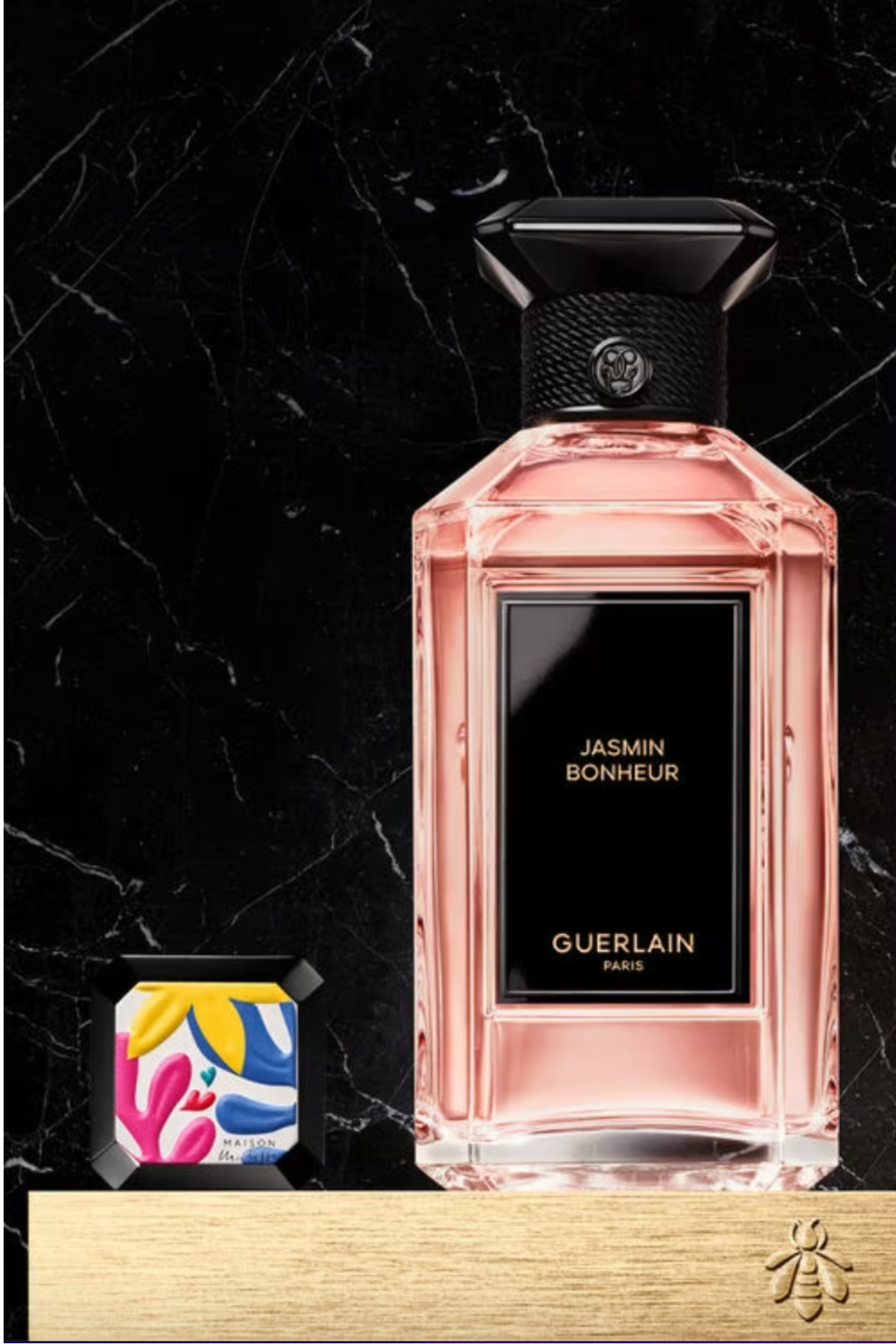 The Best Jasmine Fragrance
Guerlain L'Art & La Matière Jasmin Bonheur x Maison Matisse Éditions
"Florals aren't always my thing, which is why I was wildly surprised by how much I loved this Guerlain drop. It's heavy on the jasmine—in fact, it's the star of the show. Perfumers sourced the ingredient from three different regions—India, Calabria, and Grasse—in an effort to highlight the complexity of the fruity floral that almost bears resemblance to orange blossom. That said, jasmine isn't the sole note; it's punctuated by a hint of rose, violet, and iris to create a powdery undertone." — Samantha Holender, Beauty Editor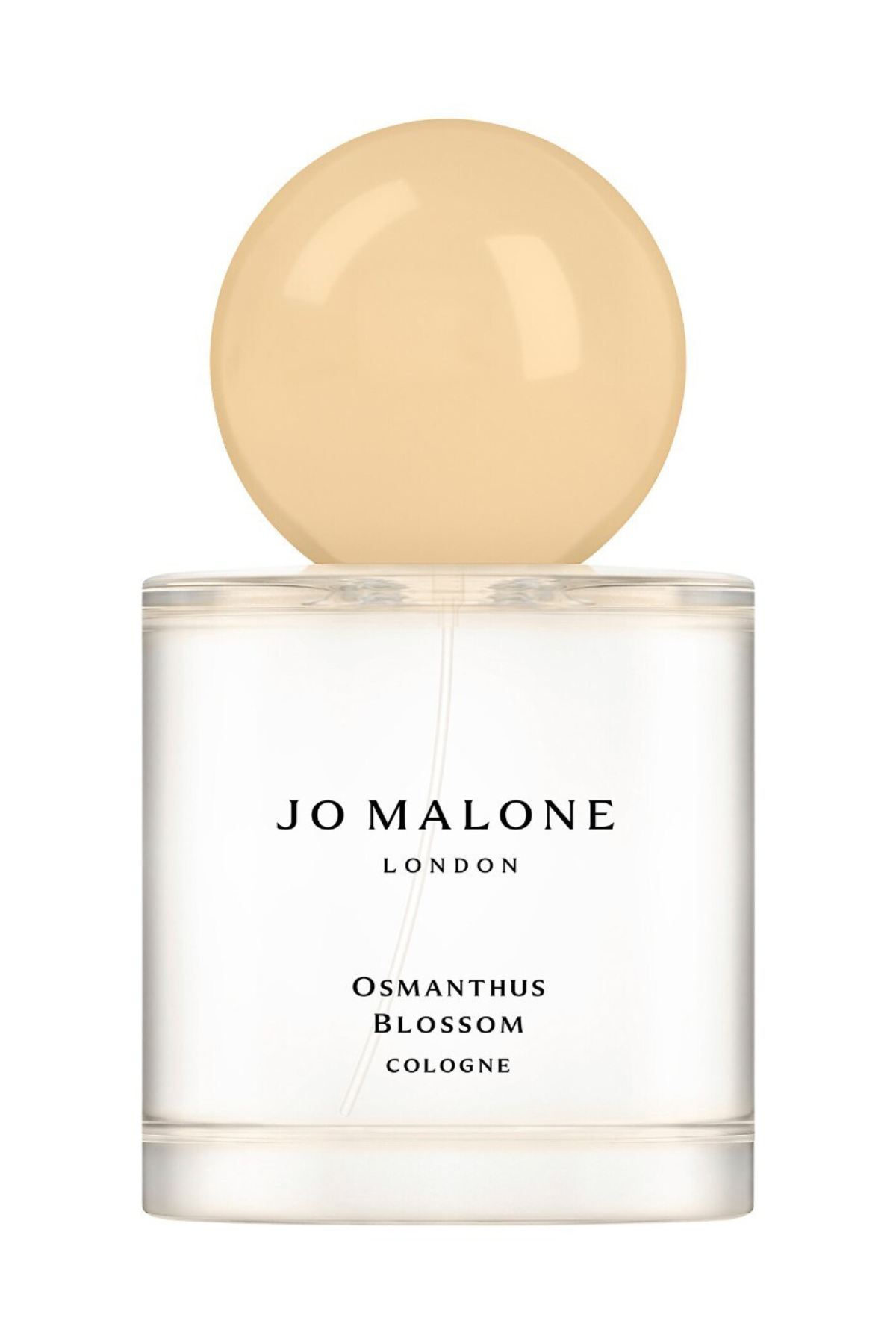 The Best Fruity Floral
Jo Malone Osmanthus Blossom Cologne
"If you haven't caught on by now, fruity florals are having a bit of a moment this year. And nobody strikes the balances between citrus and sweet better than Jo Malone. The brand just dropped four limited-edition scents, but this particular eau de parfum holds a special place in my heart. It's light and airy and bears no resemblance to a field of roses, which in my humble opinion, sets it apart from the pack. The woody notes are virtually undetectable and the end result makes me smell fresh and the appropriate amount of tangy." — Samantha Holender, Beauty Editor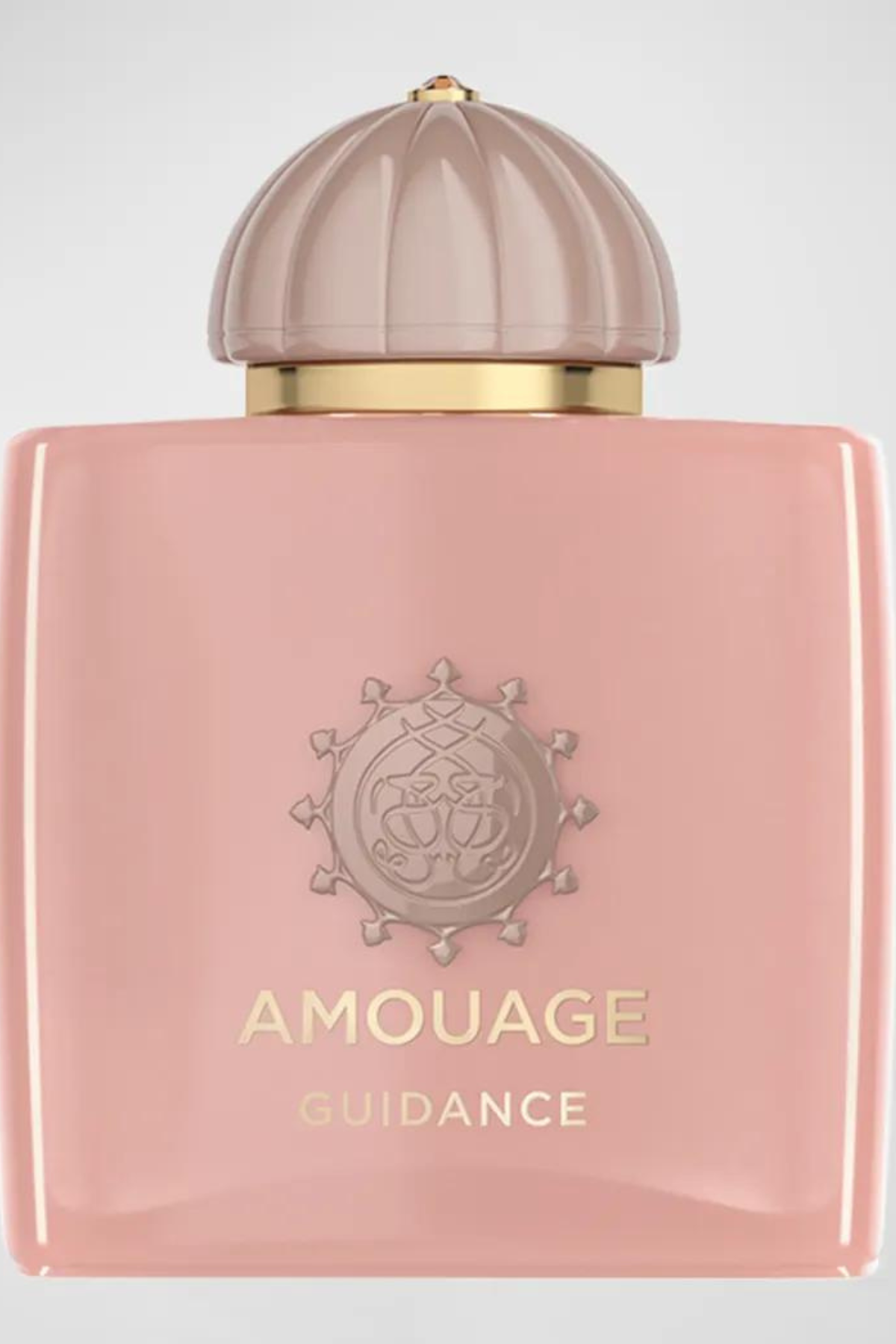 The Best Luxury Fragrance
"My ultimate goal in life is to consistently smell like a rich auntie. I'm not talking crisp dollar bills, but rather, a sophisticated woman laced with a scent that's hard to recognize, but yet, so familiar. You know, the smell of a confident, well-traveled human. That's the vibes I get everytime I spritz Guidance. The notes of pear, almond milk, and frankincense are so addictive; I will absolutely wear it for seasons to come." — Deena Campbell, Beauty Director
Celebrity news, beauty, fashion advice, and fascinating features, delivered straight to your inbox!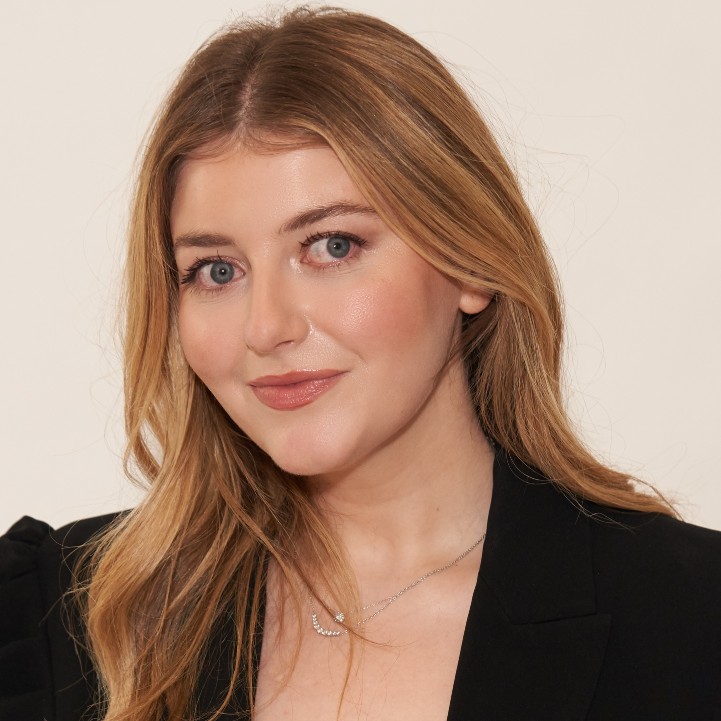 Samantha Holender is the Beauty Editor at Marie Claire, where she reports on the best new launches, dives into the science behind skincare, and keeps up with the latest trends in the beauty space. She has previously written for Us Weekly, Popsugar, Makeup.com, Skincare.com, and Philadelphia Wedding. Follow her on Instagram @samholender.