Editors handpick every product that we feature. We may earn commission from the links on this page.
The 13 Best Toners for Any Skin Issue You're Dealing With
Dryness, dullness, signs of aging, or acne? There's a toner for that.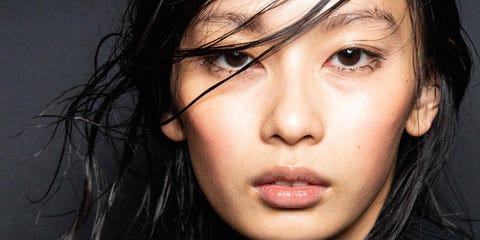 Rosdiana Ciaravolo
Getty Images
Toners are one of skincare's most fiercely debated topics, right next to physical exfoliators and eye cream. Here's the thing: I would be skeptical of toners myself had I not witnessed their miracles firsthand. Honestly, I don't feel like my skincare routine works effectively if I don't prep my skin with a toner first. Toners act as the next nourishing and replenishing step after cleansing, and are meant to prep and prime your skin for skincare products to follow. Plus, with skincare technology getting better and better, toners are integrating ingredients that are clinically known to be effective. Just like hyaluronic acid in your serum will give your skin amazing hydration, the same ingredient in a toner will give you those skincare benefits in a lightweight, easy step.
Since the skincare market is heavily saturated with toners, deciding which toner is right for your skin issues can be a journey. Whether you're looking to get rid of dry patches once and for all, or want to deal with the acne that's ruining your day, there's a toning product out there that's specifically formulated for that issue. Even better, there are so many options for sensitive skin now that even the most tentative skincare users can find a toner on this list. Redness, dull skin, and fine lines are no match for these babies.
For Problem Skin
Rescue Toner
EVE LOM
nordstrom.com
$70.00
For skin that comes with all the relatable concerns—redness, acne, unwanted bumps, irritation–this toner is a great solution for those issues and more. Formulated with AHAs and natural extracts, skin is gently exfoliated and soothed for great all-over improvement.
For Dry Skin
Hydrating Toner
Biba Los Angeles
bibalosangeles.com
$38.00
If you have the fun problem of dry skin that's also sensitive, this hydrating spray toner is gentle enough to use daily. It comes in spray form that can either be spritzed directly on the face, or onto a cotton pad to be swiped on. With witch hazel, water, and cucumber extract, this toner feels lightweight but still offers a necessary dose of hydration.
For Dull Skin
Rescue Me Texture Magic Exfoliating Toner
Goodhabit
goodhabitskin.com
$66.00
This toner has a powerhouse of ingredients that work hard to resurface and brighten skin. With AHAs, BHAs, and PHAs, it might seem like this product isn't gentle enough for sensitive skin. On the contrary, however, even those with sensitive skin can use this toner daily. An amazing bonus? This toner helps blocks the effects of blue light on the skin.
For Breakout-Prone Skin
LHA Toner
SkinCeuticals
dermstore.com
$40.00
For anyone trying to get ahead of aging concerns and control unsightly breakouts, this toner was made for you. Formulated with lipo hydroxy acid, lactic acid, and glycolic acid, this toner sloughs off dead skin while also purifying clogged pores. With daily use, you can look forward to firmer, brighter skin.
For Sensitive Skin
Aloe Vera Toner
Mario Badescu
nordstrom.com
$15.00
If toners seem to always cause sensitivity to your skin, this aloe vera-infused toner is the perfect pick. Irritation and redness have been historically treated with aloe vera, and this product utilizes the ingredient's soothing properties.
For Irritated Skin
Smooth Water Essence
If you're a newbie to the whole toner business, this product is a great beginner product. There's nothing this toner doesn't do–it brightens, hydrates, and soothes. Whether your skin is sensitive, oily, or dry, this toner can treat all concerns. As an added benefit, it's also fragrance-free for anyone with perfume sensitivity.
For Uneven Skin
The Essence Plumping Skin Softener
Tatcha
sephora.com
$95.00
For skin that is suffering from dryness, aging, or an uneven texture, this product is the key to solve all those issues. With a myriad of Japanese superfoods, this gentle toner plumps the skin and softens roughness caused by these skin concerns.
For Bumpy Skin
Botanical Floral Toning Lotion
Sisley Paris
nordstrom.com
$106.00
Formulated with natural extracts, this toner turns irritated, rough skin into a softened, hydrated textured. It is alcohol-free, which makes it a good option for dry and sensitive skin that is suffering from bumpiness, roughness, or redness. To truly immerse yourself in the French lifestyle, use this toner twice a day and soak in the goodness.
For Inflamed Skin
CBD Jelly Toning Solution
This jelly-textured toner, which contains glycolic acid and CBD, is a hero for skin that needs effective exfoliation but is prone to inflammation. Glycolic acid effectively exfoliates while CBD calms the skin. For anyone that has sensitive skin and is hesitant to use chemical exfoliator but wants to be free of the pollution and dead skin cells that clog pores, this product is for you.
For Severely Dehydrated Skin
Ceramidin™ Liquid
Dr. Jart+
sephora.com
$39.00
If your dry skin leaves you with flakes, rough patches, and uncomfortable tightness or cracked areas, this toner is the perfect solution. Packed with moisturizing ceramides, this toner soaks into the skin to deliver long-lasting hydration.
For Visible Pores
Watermelon Glow PHA +BHA Pore-Tight Toner
Glow Recipe
sephora.com
$34.00
For anyone who wants to carry summer with them wherever they go, this watermelon-scented toner delivers tightening and exfoliating effects without stripping the skin. With PHA and BHA acids, it gently exfoliates and reduces the appearance of pores. Not to mention, it's also incredibly hydrating thanks to the hefty amount of hyaluronic acid.
For Aging Skin
Abeille Royale Anti-Aging Fortifying Lotion Toner
Guerlain
sephora.com
$75.00
This toner is water-light and formulated to treat signs of aging. Guerlain Royal Jelly, black bee repair technology, and honey all work together to protect the skin from future aging, while also reversing fine lines and wrinkles. Even better, Guerlain partnered with Brittany Black Bee Conservatory to sustainably source their ingredients while protecting the bee population.
For Oily Skin
Sake Toning Essence
Shani Darden Skin Care
sephora.com
$3.45
While toners and essences often get lumped into one category, this product takes the best of both to treat oily skin. With sake water, niacinamide, and natural extracts, this toner brightens skin, controls oil production, all while diminishing the appearance of pores. A cult-favorite product, this toner has a host of fans that rave about its effectiveness.
This content is created and maintained by a third party, and imported onto this page to help users provide their email addresses. You may be able to find more information about this and similar content at piano.io